Prince William SPCA looks to fill Board of Directors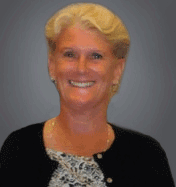 Good morning Prince William – Summer is getting busy but don't let it get past you without providing a little volunteer service. You will be glad you did!
· Volunteer Prince William invites you to shop at www.smile.amazon.com/ch/54-1177488 this Tuesday, July 11. Amazon's third-annual Prime Day will feature more than 1000,000 deals for Prime members and if you use the link shown above, Amazon will donate to Volunteer Prince William. Thanks for your support!
· Project Mend-a-House is registering participants for their summer 2017 Live Well Workshop – free 6-week classes! If you have a condition such as asthma, arthritis, high blood pressure, heart disease, chronic pain, or other condition, this workshop can help you take charge of your life. This Chronic Disease Self-Management program meets once a week at St. Thomas United Methodist church in Manassas beginning July 18 – August 22 from 10:00am to 12:30pm. Contact Jodi at Jodie@pmahweb.org or call 571-494-5577.
· Housing Resources for People with Developmental Disabilities Information Session – presented by the Department of Behavioral Health and Developmental Services' on Saturday, August 5th 10:00am to 12:00pm at the cafeteria of the A.J. Ferlazzo Building, 15941 Donald Curtis Dr., Woodbridge. Learn more about who is in the Settlement Agreement Target Population and what resources are available. Contact j.cummins@dbhds.virginia.gov by 7/28/17 if you require reasonable accommodation.
· River of Grace Lutheran Church is holding Vacation Bible School next week, Monday, July 10 through Thursday, Jul 13. It is FREE and open to the whole community! Festivities kick off with an optional dinner at 6:00pm on Monday and classes are held in the evenings 6:30-8:00pm on July 10, 11, and 12. July 13 is family fun night starting at 6:00pm with family activities, then dinner at 7:00, followed by a concert. Go to www.riverofgracenova.com for more.
· Delta Sigma Theta Annual Crab Feast Funds Scholarships. All proceeds of the delightful dinner go to the Chapter's scholarship fund – you won't want to miss this! Saturday, August 20th from 3pm until 8:00pm at VFW Post #1503, 14631 Minnieville Rd., Woodbridge. The price is only $65 and includes all you can eat crabs, fried flounder, Wing Dings, corn-on-the-cob, Red Bliss potatoes, baked beans, coleslaw, green salad, dinner rolls and corn bread. Go to pwcacfundraising@pwcacdst.org to order your special VIP package on line! Really people . . . could it get any better?
· The Greater Prince William Medical Reserve Corps is looking for Prince William Area Residents who are interested in volunteering to help prepare and protect our community in the event of a public health emergency. MRC volunteers are trained to respond to public health emergencies and promote emergency preparedness and healthy living throughout the year. They are seeking volunteers with both medical and non-medical backgrounds that are over the age of 18. Please email Isabella at princewilliammrc@vdh.virginai.gov for details.
· Hylton Performing Arts Center has volunteer positions in Manassas for ushers and community outreach. Visit them on line at http://hyltoncenter.org/opportunities/volunteer.html. Orientation is required and further details will be provided upon receipt of application.
· Please mark your calendar for July 22 and join the Independence Empowerment Center for their 10thAmericans with Disabilities Act Celebration. It will be held from 10am until 2pm at the Harris Pavilion in Old Town Manassas. Lots of fun is planned including a live singer, many informational vendors, games for children, and a silent auction. Phat Yummies will be back! Come visit after you leave the Farmers' Market.
· Saved Hands Foundation is preparing for their Annual August Free Back to School Back Pack Giveaway! Please attend their Volunteer Orientation from 10:00am – 1:00pm, July 29th at Potomac Library, 2201 Opitz Blvd. in Woodbridge. Contact Pamela at 703-895-6681 to register.
· House of Mercy has just kicked off their Shoes for Kids Drive and need your help collecting new, trendy school shoes by July 22nd for their kids. The goal this year is 192 pairs of fun shoes to start the new school year. You can drop them off at the center located at: 8170 Flannery Court Manassas or check out their website for more info at: houseofmercyva.org.
· Prince William SPCA is looking for interested candidates to serve on their Board of Directors. Must be dedicated, love animals and have willingness to carry out their mission. Commitment includes attending evening monthly Board meeting and serving on one program committee. Term is for 1 year. Please email: pwspca@pwspca.org for a nomination form.
· Volunteer Prince William's Disaster Services Program is looking for people to help deliver emergency preparedness information to the public through a variety of outreach programs. Most activities will occur during regular business hours so this would be a great deal for retirees. Remember, September is National Disaster Preparedness Month! Contact Bonnie to learn more: bnahas@volunteerprincewilliam.org.
· Prince William Health Department needs volunteers on Friday mornings, 8am-9:30am at the Woodbridge office to help with client screenings and referrals to their SBRIT Program. This program assesses the severity of substance use and identifies appropriate level of treatment. Please call Isabella at (703) 792-7341 to learn more.
· Our Retired and Senior Volunteer Program (RSVP) is still looking for volunteers for the Area Agency on Aging's Meal on Wheels program You can sign up for a regular day or be a substitute driver. It is easy to do just by picking up a few meals at the Senior Center kitchens in Manassas or Woodbridge and delivering to your route. Bring joy and combat hunger among our seniors! If you are age 55+ contact Jan at 571-292-5307 to be part of the RSVP team. Adults 54 and under please phone Melodee at 703-792-4583.
· RSVP is also in urgent need of volunteers aged 55+ who can drive veterans and/or their spouses to medical appointments in Prince William County. There is a particular need for volunteers in eastern PWC to help veterans retired from Quantico and Fort Belvoir. Volunteers pick up veterans at their home, take them to their appointment, and assist with filling a prescription (if needed) and transport the veteran safely home. It is wonderful way to say "thank you" to our veterans and their family members for their service, and it only takes a few hours out of a day. Contact Jan at 571-292-5302 for all the details.
· Helping Neighbors-in-Need Outreach Center needs volunteers to assist in the office Monday through Wednesday, 9:30am to 3:30pm. They had some great volunteers but guess what? They got jobs and had to move on! If you would like to assist the homeless, veterans, elderly, the most vulnerable rebuild their lives; the Outreach Center could sure use your help. There is a detailed position description available, please contact, Pastor Edmonds at 571-589-8146.
· Serve our Willing Warriors (SOWW) is looking for a Facilities Manager Volunteer and Facilities Volunteers as well as Ambassadors and Guest Services Support Team members. SOWW was founded to help support our Nation's wounded, injured or ill military members. They provide an enjoyable respite experience for our recovering warriors, their families, and their caretakers in a warm, home-like atmosphere. For detailed information on each of these positions, please contact Kimberly at: Kimberly.gaytan@willingwarriors.org or 571-248-2213 and be sure to visit their website: www.willingwarriors.org.
· Discover Prince William Visitor's Center is looking for volunteers to work in their Occoquan Center Monday-Friday 9am-5pm. It's a fun, friendly job. Please call Tamika at (703) 491-4045 to learn more.
· The food pantries are low just as kids are getting out of school and families will be more stressed to meet their basic needs. Please pick up a few extra basics of canned vegs, meats, pasta, sauces, cereal and such for both the SERVE pantry and the ACTS pantry.
· If you are looking for other opportunities, please don't forget to call my wonderful team at Volunteer Prince William. Jan can help you with the Retired and Senior Volunteer (RSVP) opportunities at (703) 369-5292 ext. 1, Shelley can help with any individual or group project and send you weekly updates if you'd like. Shelley is at (703) 369-5292 ext. 0, and Bonnie can help you with opportunities available in Disaster Preparedness at (703) 369-5292 ext. 3. Please visit our newly re-vamped website at www.volunteerprincewilliam.org. Thanks so much for all you do in our community.
Call to Action is a column written by Volunteer Prince William Director Mary Foley.
Post Your Email Notices, Press Releases, Event Fliers, and Photos
The FREE email packed with local news
The FREE email packed with local news
The FREE email packed with local news
Sign Up