Updated: Drone finds suspect after partial school lockdown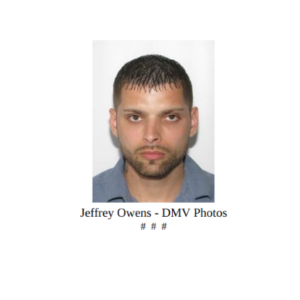 Details are few, but this is what we know about a partial lockdown affecting two schools in Stafford County.
From Stafford County Schools spokeswoman Sherrie Johnson:
A statement posted to the schools' websites:
"Mountain View High School and Margaret Brent Elementary School are on a partial lockdown due to police activity in the area. Students will resume normal activity inside the building; however, there are no outside activities at this time. A partial lockdown allows for instruction to continue while increasing the safety and security of students and staff in the building. We will keep you informed of the situation. Please be assured student and staff safety is a top priority for Stafford County Public Schools."
Update
Two partial lockdowns at Stafford County Public Schools have been lifted, and a road closed due to police activity has reopened.
Still no new information about the police incident.
From Stafford schools:
"The partial lockdown at Mountain View High and Margaret Brent Elementary Schools due to police activity in the area is lifted. Students will resume normal activities. Please be assured student and staff safety is a top priority for Stafford County Public Schools."
From Stafford sheriff:
Tackett's Mill Rd. has reopened. pic.twitter.com/NRhep7GIXk

— StaffordCoSheriff (@staffcosheriff) June 1, 2017
Update
A drone helped investigators find the man caused a partial lockdown at two Stafford County schools today.
Police used the drone to identify the suspect they say fired shots at a home on Tacketts Mill Road about 10:05 a.m. A woman called 911 to report that a man became angry and then firing shots into a car parked on the property.
The woman and her young son were at home at the time shots fired. Stafford authorities went to the scene where witnesses told them they saw a man fire shots into the vehicle and walk back inside the home, according to a Stafford sheriff's spokeswoman.
The woman and her son were able to escape the house without injury. Deputies then had to determine if the shooter was still inside the home and later learned that he was not.
Stafford deputies erected a perimeter that covered a section of western Stafford County from Rockhill Church Road & Dunbar Drive to the Fauquier County Line.
The sheriff's office used SWAT teams, K9 units, and a drone to search for a man known as "Patrova." Police later learned that name was an alias.
Later, police used the drone to spot a suspect along Barrington Woods Boulevard. A SWAT team moved in and arrested the suspect without incident.
Jeffrey Owens is charged with Felony Possession of a Firearm and Reckless Handling of a Firearm and is incarcerated at the Rappahannock Regional Jail on no bond.
Owens was also wanted in connection to weapons and a probation violation, according to the Stafford sheriff's office.
Post Your Email Notices, Press Releases, Event Fliers, and Photos
Subscribe to the weekday Breakfast Links email FREE!
Get
updates straight to your inbox.