Prince William, Manassas police plan VIN Etching Event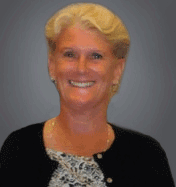 Good morning Prince William – you don't want to miss the 3rd Annual Cajun Occasion Crawfish Boil on Saturday, June 10th, noon- 4 pm on the Manassas Museum Lawn. This fun event includes all you can eat Louisiana Buffet, live music featuring Kitty and the Fat Cats and beer and wine garden with Louisiana beers available on tap. Bring your blankets, chairs, pop-up tents and set up on the lawn. Proceeds from the beer and wine garden benefit the Un Trim A Tree Holiday Gift program for over 5,000 needy kids in our community. Tickets can be purchased at www.cajunoccasion.net.
· Habitat for Humanity has plenty of work to do to get their new Woodbridge ReStore ready to open. Please visit www.habitatpwc.org and schedule yourself on their Volunteer Calendar – slots are open for more volunteers June 1 through June 3! Lunch donations for volunteers on this project would also be appreciated. If you have an interest in home ownership or are in need of home repairs, applications are available on their website.
· House of Mercy is collecting new packages of underwear, briefs, undershirts, socks and bras in any size, age, gender or color on Thursday, June 8th. Just drive through the parking lot at 8170 Flannery Court anytime 10am-5pm to help families with the basics! This event is called U is for Undies- super cute!
· Prince William Health Department needs volunteers on Friday mornings, 8am-9:30am at the Woodbridge office to help with client screenings and referrals to their SBRIT Program. This program assesses the severity of substance use and identifies the appropriate level of treatment. Please call Isabella at (703) 792-7341 to learn more.
· Mark your calendars for the week of June 12th to recognize trash and recycling collectors. I'd bet these hard working folks would love a homemade treat or nice bottle of cold water to thank them for their good work.folks would love a homemade treat or nice bottle of cold water to thank them for their good work.
· Historic Manassas is looking for volunteers for the Annual Manassas Jazz Festival on Sunday, June 18th. Duties include VIP tent assistants, will call, and wine glass distributors and age ID verifiers. The morning shift is 10:45-3pm and the afternoon shift is 2:45-6:45 p.m. Please call Erin at (703) 361-6599 to learn more.
· SERVE Food Pantry is running low on basic food supplies for needy families. Please pick up a few extra things this week while you're out shopping. They have a particular need for canned beans, canned meat and cereal. It's that time of year where we tend to forget that families and kids need the basics. Please drop off your donations at the SERVE Pantry at 10056 Dean Drive in Manassas.
· Serve our Willing Warriors is holding a Town Hall on June 21st. You are invited to attend from 7 to 8 pm and it is open to all volunteers and the community. The Town Hall gives you a chance to meet our leadership team, hear how we are helping recovering warriors and their families, meet some outstanding volunteers, and learn about upcoming events. Please RSVP by 6 p.m. on June 20. SOWW has several fun fundraisers coming up including Heroes on the River, a Poker Run, and a golf tournament. Please check their website at www.willingwarriors.org.
· Good News Community Kitchen in Occoquan has lots of volunteer opportunities to serve the hungry in Manassas and downtown DC. They also have several fun fundraisers coming up to support all of their programs. They are raffling off a 2017 red Mustang Coupe for just $20/ticket. They are having a wine tasting at the Bottle Stop Wine bar on June 26th as well. Check out their website- www.tgnck.org for all the super activities and volunteer opportunities in the coming months.
· NOVA Water Quality Monitors Certification & Training- in celebration of Chesapeake Bay Awareness Week, the PW Soil & Water Conservation District in invites you to their next training on Saturday, June 10th, 9am-3pm at Manassas National Battlefield Park Hdqtrs. To register please email Veronica at waterquality@pwswcd.org.
· Manassas Police and Prince William County Police is having their next VIN Etching Event on Saturday, June 10th, 10am-2pm at the Shops at Signal Hill. This is a great way to deter auto theft. Please bring your registration and driver's license. No need to preregister.
· Save the Date! – June 30th. To join in the fun with project Super Hero Bunco Game Night on Friday, June 30th, 5:30-9pm at the Wellington Community Center. Sure to be a blast and for a great cause. Please call Liz at (571) 264-9228 to reserve your tickets.
· Catholic Charities- Hogar Immigrant Services is urgently seeking teachers for various classes in Woodbridge, Dale City and Sterling. The English class is held Monday – Thursday for just one class a week. No foreign language or teaching experience is needed as you'll receive all the training needed. Please call Arielle at (703) 534-9805 ext. 252 to learn more.
· The American Heart Association invites you and your colleagues to join them for the Lawyers Have Heart 10K race and 5K Run and Walk. This fundraiser will take place at Washington Harbor on Saturday, June 10th. There are various volunteer assignments open and they will find something suitable for your group. Visit www.LawyersHaveHeartDC.org on contact Joellen at Joellen.Brassfield@heart.org.
· If you are looking for other opportunities, please don't forget to call my wonderful team at Volunteer Prince William. Jan can help you with the Retired and Senior Volunteer (RSVP) opportunities at (703) 369-5292 ext. 1, Shelley can help with any individual or group project and send you weekly updates if you'd like. Shelley is at (703) 369-5292 ext. 0, and Bonnie can help you with opportunities available in Disaster Preparedness at (703) 369-5292 ext. 3. Please visit our newly re-vamped website at www.volunteerprincewilliam.org. Thanks so much for all you do in our community.
Call to Action is a column written by Volunteer Prince William Director Mary Foley.
Post Your Email Notices, Press Releases, Event Fliers, and Photos
Subscribe to the weekday Breakfast Links email FREE!
Get
updates straight to your inbox.
Readers also enjoyed...
A word from our sponsors...