Leesylvania State Park needs volunteers to spruce up the fishing pier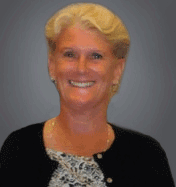 Good morning Prince William – Happy National Volunteer Week! Thanks for all you do- we live in a wonderful community because of you!
· Leesylvania State Park needs volunteers to spruce up the fishing pier by replacing boards and power washing the pier. This pier affords fisherman year round access as well those early birds up to watch the sunrise. Please email Ben at: degrob@hotmail.com to learn more.
· Project Mend a House is registering participants in their Live Well Workshops. The is a free 6 week class to help you with several painful conditions such as arthritis, high blood pressure, asthma, chronic pain and heart disease. The next session begins May 9th at the Woodbridge Senior Center. Please call Jodie at (571) 494-5577 to learn more.
· Friends of the Kennedy Center need volunteers for their JFKC Open House on Saturday May 27th. This event will celebrate what would have been President Kennedy's 100th Birthday. Please register on their website by May 12th- Kennedy-center.org. Jobs include check-in, artist liaison, information tables and more!
· Saved Hands Foundation needs volunteers to teach life skills to adults in Woodbridge two days a week from 4-5pm. Please email Pamela at:info@savedhandsfoundation.org to learn more about the great services given to the homeless clients in the community.
· Astar Institute in Manassas offers language and vocational training to international students. They need a few volunteers to help with administrative and marketing tasks at their Manassas location. Please email Qurat at: quratulain@astarinstitute.org to learn more.
· Prince William Free Clinic is looking for volunteers to help with the Annual Health Fair on Saturday, June 1st 9am-1pm. Community partners will be present and clients of the clinic will have an opportunity to learn about available services. Your help is greatly needed to assist with various assignments. They also have a need for social work case managers. It's a great way to build your resume. Please email Caitlin at: Caitlin.denney@pwafc.org for more info.
· Prince William Conservation Alliance needs volunteers at their next Minnieville Buffer workdays on Sunday, May 21st. The workday will keep all the native trees, shrubs and wildflowers adjacent to the K9 Gunner Dog Park in tiptop shape. Please register for the workday at: alliance@pwconserve.org
· Catholic Charities- Hogar Immigrant Services is urgently seeking teachers for various classes in Woodbridge, Dale City and Sterling. The English class is held Monday – Thursday for just one class a week. No foreign language or teaching experience is needed as you'll receive all the training needed. Please call Arielle at (703) 534-9805 ext. 252 to learn more.
· The Retired and Senior Volunteer Program is looking for folks aged 55 or better to teach 4th graders how to be more competent and confident when they must stay home alone for brief periods of time. No teaching experience is necessary – just a love for working with children. Training is provided! Contact Jan at jhawkins@volunteerprincewilliam.org.
· Historic Manassas needs volunteers at the Much Ado About Art Festival on Friday May 5th, 5-7:30pm and Saturday, May 6th 10am-4pm. The first shift is 10am-1pm and 2nd shift is 1-4pm. please email Erin at: erin@historicmanassasinc.org for more info.
· Literacy Volunteers of America needs you to help adults learn to read and write. Become a volunteer tutor and make a difference in someone's life! Previous tutoring experience is not required; they will train you. Tutor Training Workshop dates are Saturday, May 20th and Saturday, June 3. Please register as soon as possible by phoning 703-670-5702 or by visiting www.lvapw.org.
· The American Heart Association invites you and your colleagues to join them for the Lawyers Have Heart 10K race and 5K Run and Walk. This fundraiser will take place at Washington Harbor on Saturday, June 10th. There are various volunteer assignments open and they will find something suitable for your group. Visit www.LawyersHaveHeartDC.org on contact Joellen at Joellen.Brassfield@heart.org.
· ALIA in Manassas is looking for volunteers for computer instruction classes to seniors and administrative support in their office. The curriculum includes computer basics: creating and organizing files, sending/receiving email, using the internet and more. Please email Corliss at: alia@agapeloveinaction.com to learn more.
· TOPSoccer is looking for volunteers to help on Saturday mornings at the Vint Hill Gym. This program provides safe, fun and inclusive environment for children with development issues to enjoy the game of soccer. This promises to be a very fun Saturday morning. Please email Beth to learn more at: piedmonttopsoccer@comcast.net
· The Retired and Senior Volunteer program has an urgent need for Meals on Wheels drivers to deliver the noon meal in both the Manassas and Woodbridge areas. It's a super 2 hours or so while you provide a warm meal and check on their welfare. This program is for individuals age 55+, have valid driver's license and proper insurance. A small mileage stipend is available as well training. Please email Jan at: jhawkins@volunteerprincewilliam.org to learn more.
· If you are looking for other opportunities, please don't forget to call my wonderful team at Volunteer Prince William. Jan can help you with the Retired and Senior Volunteer (RSVP) opportunities at (703) 369-5292 ext. 1, Shelley can help with any individual or group project and send you weekly updates if you'd like. Shelley is at (703) 369-5292 ext. 0, and Bonnie can help you with opportunities available in Disaster Preparedness at (703) 369-5292 ext. 3. Please visit our newly re-vamped website at www.volunteerprincewilliam.org. Thanks so much for all you do in our community.
Call to Action is a column written by Volunteer Prince William Director Mary Foley.
Post Your Email Notices, Press Releases, Event Fliers, and Photos
Subscribe to the weekday Breakfast Links email FREE!
Get
updates straight to your inbox.