'Land Use 101' workshop offers expert advice for homeowners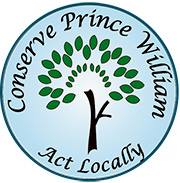 Prince William Conservation Alliance
Address: P.O. Box 6351, 2241F Tackett's Mill Drive, Woodbridge, Virginia 22195
Phone: 703-499-4954
Website: http://www.pwconserve.org/
Do you ever wonder about the process by which land is developed?
Are you wondering if a buffer is required along streams? How can we prevent flooding?
What qualifies as open space?
Who approves waivers and why does it matter?
Land use rules are our best tool to create communities that are attractive, safe, and sustainable. And the process affects us all – from our backyard decks to our parks, schools, malls and offices.
You can't play by the rules if you don't understand them. How do fields and forests get transformed into subdivisions? Are the trees behind my house really protected? What is progress and what is sprawl?
Join us on Friday, April 28, 9 a.m. to 2:30 p.m. at Prince William Area Realtors, 4545 Daisy Reid Avenue in Woodbridge, Va. to hear what the experts have to say. Meet people who are working to improve our communities, share stories, and learn how you can help.
Don't miss this unique opportunity. Bring your questions and calling cards.
This workshop is free of charge, lunch is provided. It is sponsored by Prince William Conservation Alliance, Prince William Area Realtors, and Atkinson Insurance. RSVP is required to alliance@pwconserve.org, 703-499-4954.
Workshop Sessions and Speakers
Welcome
The Honorable Ruth Anderson, Prince William
Board of County Supervisors, Occoquan District
Planning: The Big Picture
Charlie Grymes, Chair, Prince William
Conservation Alliance
The Role of Elected Officials
The Honorable Marty Nohe, Prince William
Board of County Supervisors, Coles District
The ABCs of Land Use Planning
Rebecca Horner, Planning Director,
Prince William County Planning Office
What Happens to the Trees? Buffers, Landscaping, and Open Space
Julie Flanagan, Arborist, Prince William County Watershed Management
Stormwater: Practical Tips for Homeowners, Developers, and Realtors
Marc Aveni, Branch Chief, Prince William County Environmental Services
Cluster Development
John McBride, Attorney, Odin, Feldman & Pittleman
Conservation Wordbook
Charlie Grymes, Chair, Prince William Conservation Alliance
Post Your Email Notices, Press Releases, Event Fliers, and Photos
Subscribe to the weekday Breakfast Links email FREE!
Get
updates straight to your inbox.