Prince William approves trail deer hunt on county-owned property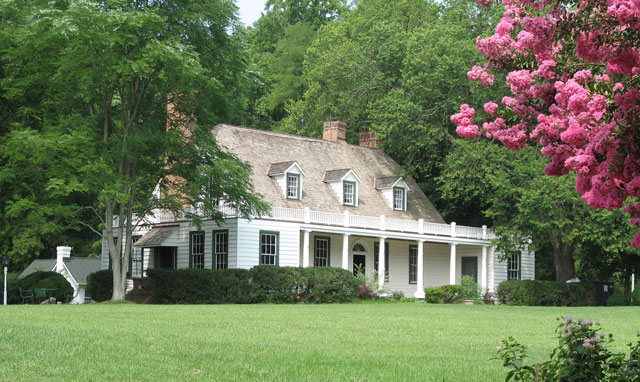 PRINCE WILLIAM COUNTY, Va. — Hunters this fall will be allowed to bring their bows and arrows to three Prince William County properties to hunt for whitetail deer.
Rippon Lodge in Woodbridge, Locust Shade Park in Triangle, and Doves Landing, a county-owned preserve along Cedar Run outside Manassas will be the sites of the pilot archery deer management program. The Prince William County Board of Supervisors approved the trial hunt at Tuesday's meeting.
The whitetail deer population in recent years has exploded and had become a problem to both wildlife and humans, according to county documents. Officials will work over the summer to implement the trail hunt, as well as choose which hunters will be invited to participate in the program.
The hunt will take place in near the start of the hunting season in late November and early December. Both Rippon Landing and Locust Shade Park will be closed to the public during the hunts, and hunters will have designated areas in which to shoot.
"We're not going to open up the whole park for hunting. we're going to say 'you've got this quadrant, and you've got that quadrant," said Prince William County Police Capt. Chris Feather, director of the animal control bureau.
Rippon Lodge on Blackburn Road abuts homes on Forest Grove Drive, and Woodbridge District Supervisor Frank Principi said he was concerned that some of the arrows could cross into private property.
"What is the safety precaution to protect people who are in their backyards, and potentially in their front yards from being hurt," he asked.
Three hunters at one time will be allowed to use Rippon Lodge, and the hunt will take place in the area of the property furthest from the townhomes in the more wooded sections near Blackburn Road, between the hours of 5:30 a.m. and 1 p.m.
These are high ridge tops that were using, and we'll be shooting down into the valley," Prince William County Historic Preservation chief Brendon Hannifin.
The trial deer hunt is expected to cost $60,000 to get started, the bulk of the price tag — $50,000 — is to mark county property lines around Doves Landing, a relatively new land preserve. The marked lines would act as boundaries to show hunters where hunting is allowed and where it isn't, said Feather.
Corey Stewart, Chairman At-large suggested saving the taxpayer cash and requiring hunters to use a personal GPS device to mark the boundaries.
"That would be OK if it wasn't $50,000. We're talking about doing something that can be fixed with technology," said Stewart.
Feather said the county was adamant about marking the property line at Dove's Landing. Prince William police Chief Barry Barnard told Stewart he would take his GPS recommendation into consideration.
There are a handful of homes around Doves Landing, and though it may be illegal to do so, property owners are used to people setting up deer hunting stands in trees to hunt for whitetail.
The Board of Supervisors' unanimous approval of the trail deer hunt comes after a panel made up of representatives from the Virginia's Department of Game and Inland Fisheries, Virginia Cooperative Extension, and the county's police department and public works mulled over the idea and made recommendations on how to proceed with the program.
The program is in its early stages, so it's not yet clear who will be selected to participate in the hunt or how the selection process will be conducted, according to a police spokesman.
Post Your Email Notices, Press Releases, Event Fliers, and Photos
Subscribe to the weekday Breakfast Links email FREE!
Get
updates straight to your inbox.