Health department needs volunteers for hypertension and diabetes prevention program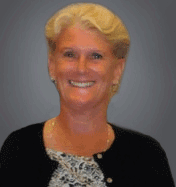 Good morning Prince William – TOPSoccer is looking for volunteers to help on Saturday mornings at the Vint Hill Gym. This program provides safe, fun and inclusive environment for children with development issues to enjoy the game of soccer. This promises to be a very fun Saturday morning. Please email Beth to learn more at: bbrooks2umcgrace.org
· The Retired and Senior Volunteer program has an urgent need for Meals on Wheels drivers to deliver the noon meal in both the Manassas and Woodbridge areas. It's a super 2 hours or so while you provide a warm meal and check on their welfare. This program is for individuals age 55+, have valid driver's license and proper insurance. A small mileage stipend is available as well training. Please email Jan at: jhawkins@volunteerprincewilliam.org to learn more.
· The PW Medicare Counseling Program is looking for volunteers with basic computer skills to help in the office 4 hours a week. You must be 18 yrs. +, complete certification training, State Police background check and commit to a minimum 6 month commitment. Please call Melody at (703) 792-4583 to learn more. Volunteers cannot be a licenses insurance agent or consultant.
· The Prince William Health Department is looking for volunteers to help with their hypertension and diabetes prevention program. Hours are flexible, training is provided with successful background check. Please email Valda at: valda.wisdombrown@vdh.virginia.gov to learn more.
· ACTS in Manassas is looking for daytime volunteers to help with basic admin tasks at their brand new office on Grant Avenue. Please email Jane at: janderson@actspwc.u to learn more.
· The Good News Community Kitchen in Occoquan is looking for food donations to give to children for spring break and out of school hours. Their Meals 2 Go Kits are comprised of 1 box oatmeal, 1 box of saltine crackers, 1 jar of creamy peanut butter, 2 cans of vegetable soup and 2 can of Chef Boyardee pasta. Donations can be dropped off at 308 Poplar Alley # B in Occoquan r give Mercedes a call at (703) 828-3445 to learn more
· Brain Injury Services is looking for a volunteer who could teach very basic or conversational Spanish just for fun to a young lady in Ashburn. She is fun loving and very social and is looking forward to this activity 2 times a month. Please email Michelle at: mthyen@braininjurysvcs,org for more info.
· Catholic Charities- Hogar Immigrant Services is urgently seeking teachers for various classes in Manassas. The English class is held Monday – Thursday for just one class a week. No foreign language or teaching experience is needed as you'll receive all the training needed. Please call Arielle at (703) 534-9805 ext. 252 to learn more.
· Project Mend-A-House is now registering participants for their Spring 2017 Live Well Workshops. This is a free 6 week series to help you deal with diabetes, arthritis, high blood pressure, chronic pain and other conditions. Please call Jodie at (571) 494-5577 for locations.
· The Haymarket Regional Food Pantry is having their Breakfast Bingo event on Saturday April 8th 3-5pm at the QBE Building. You don't want to miss this fun event. Bingo cards are $1 each or 1 breakfast item such as pancake mix, box of cereal or oatmeal. You can contact Alison at: fundraising@haymarketfoodpantry.org with any questions.
· The Young Center for Immigrant Children's Rights is holding Child Advocate training on April 8-9. Volunteer Child Advocates meet with detained unaccompanied immigrant children and work with Young Center attorneys to advocate for their best interests. New volunteers must speak Spanish, be 21 years or older, have their own transportation, and be willing to commit approximately one hour per week. To learn more, please email Emily at evervurg@theyoungcenter.org.
· Historic Manassas is looking for volunteers at the Saturday Farmers Market 10am-12 noon to share all the fun info about activities in the historic area. The market kicks off the season on April 8th. Please email Erin at: erin@historicmanassasinc.org to learn more.
Celebrate Earth Day
· Keep Prince William Beautiful needs tons of volunteers on Saturday April 22nd for the Great Prince William Clean-up on route 1 in Woodbridge. Perfect for big groups, residents and friends. All volunteers who register by April 1 St will receive a free t-shirt. Children under 16 yrs. old must be accompanied by an adult. Please call Charles at: (571) 285-3772 for more info.
· The 8th Annual Upper Occoquan River Cleanup needs tons of volunteers on Saturday April 22nd, 9am-2pm 9 different sites. Please pre-register at: pwtsc.org. Call (703) 791-6158 with any questions.
· The American Heart Association needs volunteers for their Heart's Delight Wine Tasting & Auction events May 10-13 in Washington DC. Please email t-kelsey.yates@heart.org for all the specifics.
· Prince William Free Clinic is looking for community partners to join their Annual Health Fair on Saturday June 1st 9am-1pm. It's a great opportunity to help their clients gain greater access to available services. Please email Caitlin at: Caitlin.denney@pwafc.org for more info.
· If you are looking for other opportunities, please don't forget to call my wonderful team at Volunteer Prince William. Jan can help you with the Retired and Senior Volunteer (RSVP) opportunities at (703) 369-5292 ext. 1, Shelley can help with any individual or group project and send you weekly updates if you'd like. Shelley is at (703) 369-5292 ext. 0, and Bonnie can help you with opportunities available in Disaster Preparedness at (703) 369-5292 ext. 3. Please visit our newly re-vamped website at www.volunteerprincewilliam.org. Thanks so much for all you do in our community.
Call to Action is a column written by Volunteer Prince William Director Mary Foley.
Post Your Email Notices, Press Releases, Event Fliers, and Photos
Subscribe to the weekday Breakfast Links email FREE!
Get
updates straight to your inbox.