Prince William County's Cabelas sits at gateway to Virginia outdoors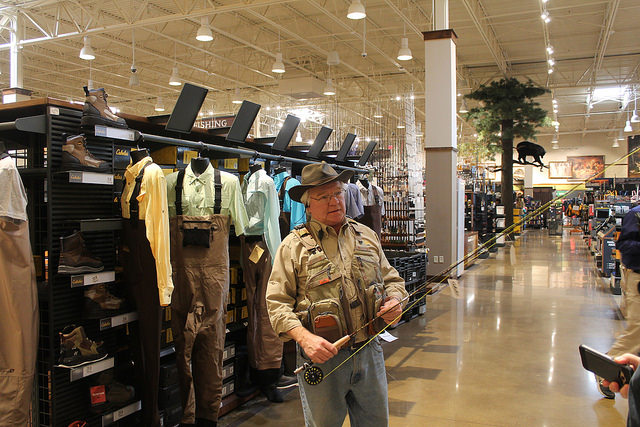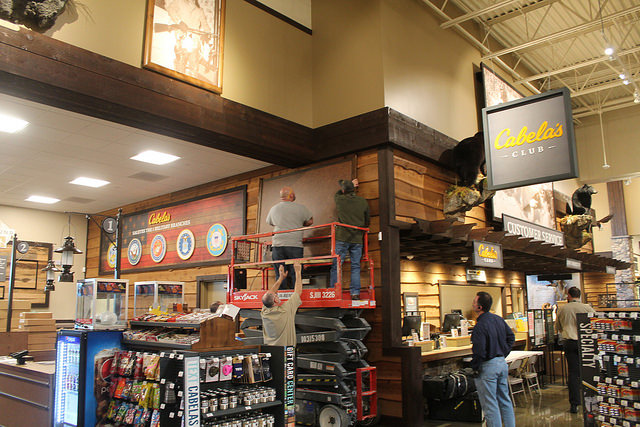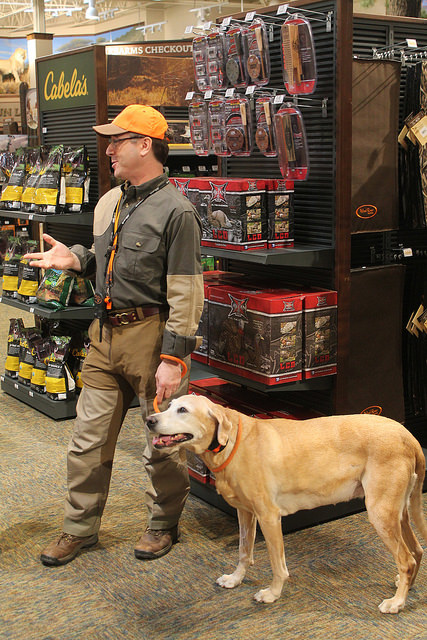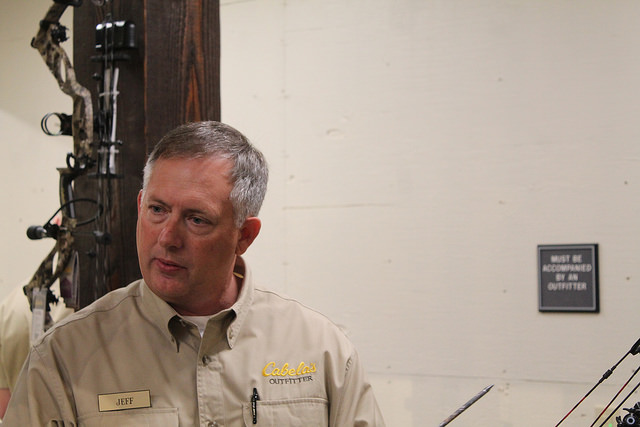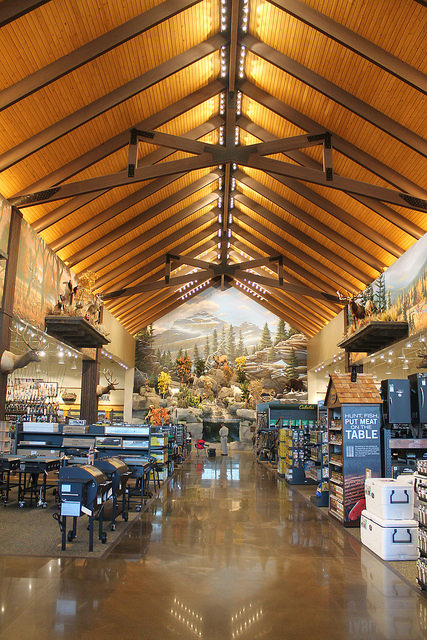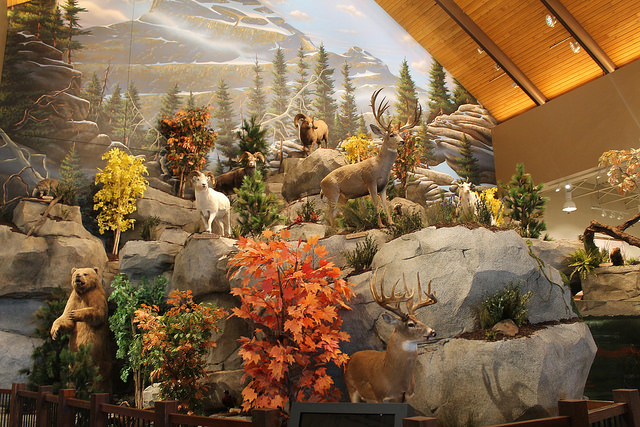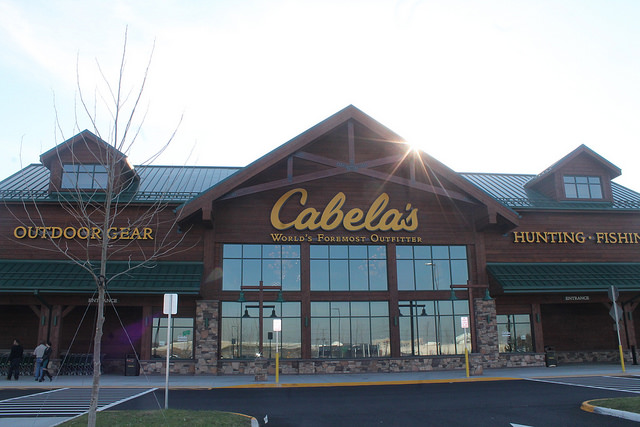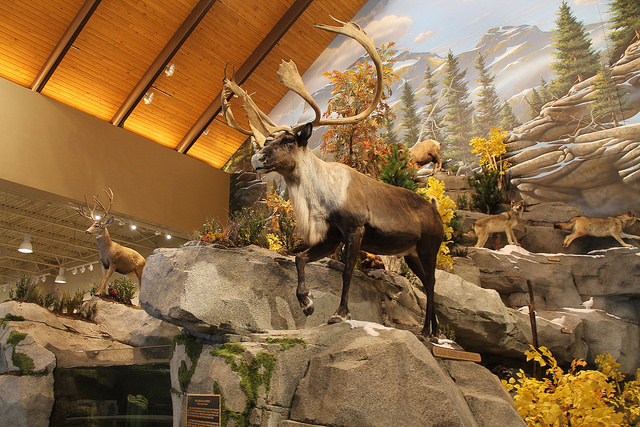 GAINESVILLE, Va. — This won't be an ordinary ribbon cutting.
When the new Cabelas Outfitters store opens in Gainesville on March 9, a professional archer will shoot an arrow at a ribbon attached to a clay target.
Aiming to hit the mark, he'll be positioned on a tripod about 13 feet off the ground, about 15 feet away from the target.
"The worst part is going to be all of the attention that will be on me to make that shot the first time," said Jeffery Ware, the man selected to make the opening shot.
Ware is a full-time Fairfax County firefighter and works part-time as seasonal Cabelas employee or outfitter, as they're called. He competed against his fellow outfitters for the opportunity to shoot the grand opening arrow, a tradition at new Cabelas stores.
He was one of three finalists who was asked to submit an essay to Cabelas corporate office in Nebraska. He wrote about growing up along the James River in Amherst County, Va., and about how his neighbors taught him to shoot bow and arrow because of his father, a furniture salesman much like the founder of Cabelas, who never had enough time to spend outdoors with his son.
"He never really enjoyed the outdoors like he should have because he was in a store all the time," said Ware.
After the store opens, Ware will work at the indoor archery range. It is one of the multiple departments inside the nearly 80,000 square-foot store that will open next to Virginia Gateway, near the intersection of Interstate 66 and Route 29.
A concrete plant was demolished to clear the way for the new retail development. As the surrounding area has grown, Cabelas will be surrounded by thousands of homes.
Prince William County is where Metropolitan Washington fades, and the Blue Ridge Mountains begin.
"We're on the edge here," said Alyson DeGroot, a Cabelas spokeswoman who provided pre-opening tours of the new store. "We are the gateway to the outdoors."
The store is an outdoor enthusiast's paradise, complete with fishing, boating, ATVs, camping, and firearms. In fact, hunting for sport is so important to Cabelas they chose to erect a 20-foot-tall display with words from the Second Amendment to the U.S. Constitution carved into the wall: "…the right of the people to keep and bear arms shall not be infringed."
"It's important to who we are. It's important to our customers. It's important to hunt and to have the Second Amendment to have shooting sports, and It's a big part of what we do and what we advocate for," said DeGroot.
This is Cabelas closest store to the nation's capital, and location of the display, complete with the top of the U.S. Constitution painted on the wall positioned at the front entrance, makes a bold statement for gun lovers.
The store has also attracted animal lovers, too.
Mark Mensh, a store employee, brought an 11-year-old Labrador retriever "Ellie" to work with him. The pair hunt birds together. Mensh will lay in cornfields and take aim at "resident" Candian geese — Candian geese that do not migrate for winter and have increased in numbers in — while Ella will retrieve the kill, as her breed's namesake implies.
Mensh says dogs used in this field are trained to have a strong desire to go after prey. When they sense a kill nearby, the dog's tails begin "windmilling," going around circles ever faster.
"The whole thing is really an electric moment when the dog gets a scent of that bird," said Mensh.
The new store comes at a time when Cabelas is facing possible changes in ownership. Last year, Bass Pro Shops placed a bid to by Cabelas, but the recent bankruptcy of rival Gander Mtn. has federal anti-trust regulators examining the deal with more scrutiny.
In November 2015, Cabelas said it had pulled the plug on the Gainesville store only to announce two months later the project was back on track.
The store is located at 5291 Wellington Brach Drive and will employ more than 175 full and part-time, and seasonal workers. Cabelas will hold its store opening ceremony at 9:45 a.m. Thursday, March 9, followed by a weekend of special grand opening activities.
The retailer also operates Cabelas stores in Virginia at Short Pump and Bristol.
Post Your Email Notices, Press Releases, Event Fliers, and Photos
Subscribe to the weekday Breakfast Links email FREE!
Get
updates straight to your inbox.