Discover the area's best-kept secret when planning your wedding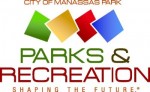 Manassas Park Community Center
Address: 99 Adams Street
Phone: 703-335-8872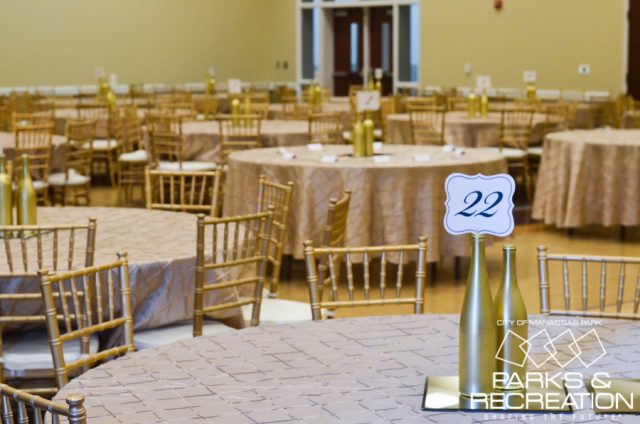 You've heard it before: planning a wedding can be expensive. According to costofwedding.com, the average cost of a wedding is $26,645. Most couples plan to spend less than $10,000 for their big day, but the cost of everything associated with planning weddings adds up – and guess what, this price does NOT include the cost of the honeymoon!
So what money saving tips are out there for couples on a budget? How can they keep costs down and quality high? In other words, are there any corners you can cut while providing a top-notch, well presented, beautiful day for yourselves, your friends, and your families?
"After looking at between 15 and 20 venues, we chose the Manassas Park Community Center (MPCC) Banquet Hall because the price was good," says newlywed Anna Sandara. "The MPCC Banquet Hall fit into our budget, and although there was a limited amount of reviews on renting the Banquet Hall, we took a chance, and boy am I happy we did," Sandra exclaimed.

"I really think the Manassas Park Community Center Banquet Hall is the best kept secret in our area," stated Sandara, "Couples planning a wedding should really check it out because they will be pleasantly surprised just like we were."
When you rent the MPCC Banquet Hall space, the price also includes access to a caterer's kitchen and pre-function and patio areas.
"Most banquet rental places didn't show us the kitchen when we initially toured, but I was very interested in their kitchens and always asked to see them," she added. "The place we initially loved had a kitchen the size of a closet, and I knew it wasn't going to work," she lamented, "I had seen many places, but still hadn't found a place that would let me personalize it the way we wanted."
Sandara explained that for her and her fiancé, it was so important that they made their day culturally relevant while adding their own modern twists.
"We fell in love with the Caterer's Kitchen! The kitchen was huge, clean, had a big oven, separate access for the caterers, and some of my family members could actually cook right there," said Mrs. Sandara.
When you book your event at the MPCC, you will be under the care of an experienced professional, Amelia Powell. Powell prides herself on the high quality of service she and her staff provide. "She is so easy to work with, and even when she wasn't there, the people at the front desk were very helpful too," said Sandara, "I really liked everyone at the MPCC; they were friendly, accommodating, and really nice."
When asked what advice she'd give to engaged couples looking for a banquet hall, Sandara would encourage them not to go with the lowest price for the some of the vendors. She explained that a call from the linen vendor on the morning of her wedding almost ruined her day, but after a last minute substitution, they were able to solve the problem.
"I also would encourage couples to use the pre-function area! I don't think we used the pre-function area enough," she added, "We rented a photo booth and should have set it up out there."
Take the advice of a recent bride who triumphantly adds that she kept her budget close to $10,000. "The Manassas Park Community Center Banquet Hall is such a well-kept secret. All my guests were so impressed and are still talking about how beautiful everything was."
The Manassas Park Community Center is located at 99 Adams Street in Manassas Park, VA. The Banquet Hall measures 3,480 square feet and can accommodate up to 230 people. Banquet Hall Rentals may also have access to the 1,082 square foot Caterer's Kitchen as well as the Pre-function and Patio areas. The Caterer's Kitchen includes a six-burner gas range stove, double convection ovens, warming ovens, ice machine, and stainless steel tables. For more information about renting space for your event, please visit us at ManassasParkCommunityCenter.com or call at 703-335-8872.
Post Your Email Notices, Press Releases, Event Fliers, and Photos
Subscribe to the weekday Breakfast Links email FREE!
Get
updates straight to your inbox.