Smart Beginnings supports starting children off strong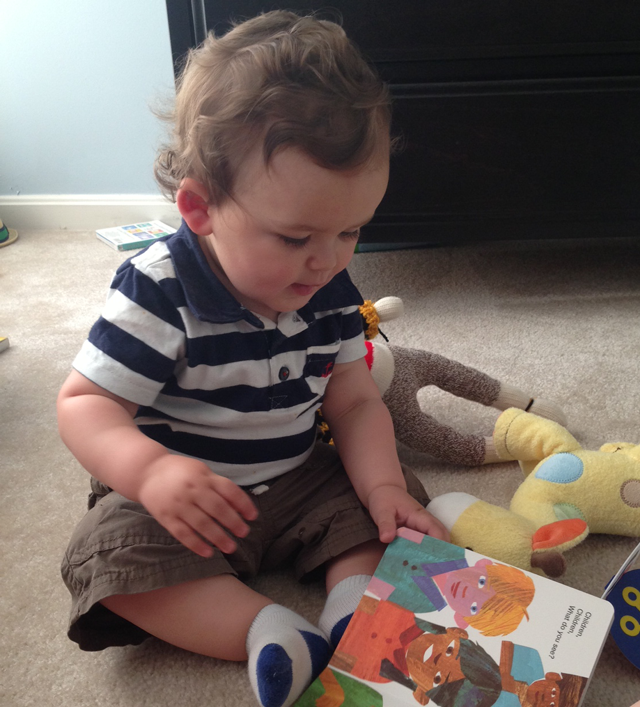 Many people can remember the days of working on reading skills in school and the wonderful adventures that opened as a result. But that's not every child's experience, because not every child is ready for Kindergarten. And it's often not just about age or maturity. The fact is, children who enter Kindergarten healthy and ready to learn have better success educationally and as adults.
Kendra Kielbasa, Director of Smart Beginnings of Greater Prince William (SBGPW), knows this and wants to make sure every child is prepared for a quality education. To do this, parents, caregivers, and educators need to start early.
Crucial Needs of Children Ages 0-5
According to Kielbasa, 90 percent of a child's brain has formed by age five.
"We need to get the word out and raise community awareness of the importance of early childhood," said Kielbasa. "This is the time in which the foundation is laid for future learning."
A loving, secure environment where children are engaged and social-emotional bonds are formed with parents and caregivers has a profound effect on a child's future, said Kielbasa. Unfortunately, underserved children in the community are found to have a 3-million-word gap compared to children that have access to strong social-emotional supports and quality early learning environments. This gap can mean the difference between successful learning and an environment that a child finds frustrating and inaccessible. Parents and caregivers should talk, sing, and read to young children every day.
Kielbasa said that children in the literacy gap may need remedial care in other ways, too. Social-emotional bonding affects kids ages 0-5 and may be lacking for many reasons, putting children in a position to perform poorly in an educational environment.
"Children that are consistently behind are often unable to catch up by grade three," she said. "This inability to close the gap can lead to grade repetition, leading to higher incidences of expulsion, dropout or late graduation. Other social problems, such as health issues and criminal behavior, also are tied to the literacy gap."
Using the Tools
SBGPW encourages routine screenings that address both developmental milestones and behavioral skills at key developmental increments. The sooner a delay is identified, the greater the opportunity for support and optimal outcome for the child, Kielbasa said.
SBGPW encourages the use of these screening tools in childcare centers and health centers. They also partner with GMU MAPs clinic at Manassas Park Community center to provide screening to all children under age five.
Phonological Awareness Literacy Screening (PALS) is a tool used to aid in finding literacy gaps. PALS is given to children at the start of Kindergarten to gauge which children have reading deficiencies, including number and letter recognition. The assessment is not about reading levels, but more about recognition issues that may lead to reading problems.
Closing the Literacy Gap
SBGPW has set three priorities to support kindergarten readiness: pre-literacy; high-quality childcare/early learning programs; and initiatives or programs that support health and well-being.
Strong pre-literacy tools help children to be ready for school, and reading to children beginning at birth supports healthy brain development. That's why SBGPW has distributed over 4,000 first books through the Books 4 Babies program at Novant Health UVA Prince William Medical Center and Greater Prince William Community Health Center. It's also the reason they support and partner with other literacy projects such as the Prince William Public Library System's 1,000 Books Before Kindergarten program.
SBGPW is also supporting early childhood professionals who want to focus on continuous quality improvement for the children and families they serve. They provide critical professional development training in conjunction with NOVA-Manassas. They also offer an ongoing Director's Forum for early childhood directors to collaborate, learn and obtain resources for their staff, families, and centers.
Organizations interested in becoming a community partner should email Kendra Kielbasa at kkielbasa@smartbeginningsgpw.org. More information can be found at smartbeginningsgpw.org.
Post Your Email Notices, Press Releases, Event Fliers, and Photos
Subscribe to the weekday Breakfast Links email FREE!
Get
updates straight to your inbox.