'The school division can and has purchased land for schools with nor need for BOCS involvement'
Lillie Jessie, the Occoquan District School Board representative, penned a post for Potomac Local last week that we titled 'Instead of giving us money,…provide land needed to build new schools.'
We lifted the words for the headline straight from Jessie's text. And then we started wondering: Is it always up to the Prince William County Board of Supervisors (BOCS) to purchase land, or designate a site on which the Independent School Board should build a new school?
From Prince William County Public Schools spokesman Phil Kavits:
The School Division can and has purchased land for schools with nor need for BOCS involvement. We bought the land for Colgan and are currently involved in negotiations on a purchase for the 13th HS.

The issue of a need for county permission or "strings" may stem from discussions that have taken place over the possibility of using park land and/or other parcels currently owned by the county. In such a case, any transfer would necessitate BOCS involvement.
The BOCS offered up $21 million to the School Board to fund a larger 13th high school, as well as improvements to schools in the eastern side of the county, and it accepted. For some School Board members who penned a letter to the Department of Justice asking for a federal probe in the $21 million deal, it was a reluctant acceptance.
County-owned land that could be used for new schools is, especially in the "built-out" eastern side of the county, is scarce.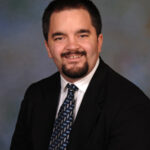 From Coles District School Board member Willie Deutsch:
"The comments in the op-ed seem to show an idea that the BOCS owns enough land in the east that they could give to us to solve the challenges we have acquiring land to address overcrowding. This is categorically false.

Purchasing land directly is a vital tool in acquiring land to address overcrowding and will be even more important in the east as it get's harder to acquire land. This is why cash is actually critically important in addressing overcrowding."
Post Your Email Notices, Press Releases, Event Fliers, and Photos
Subscribe to the weekday Breakfast Links email FREE!
Get
updates straight to your inbox.