Anderson 'alerted to a problem with "lack of lighting" at the Chinn Center bus stop'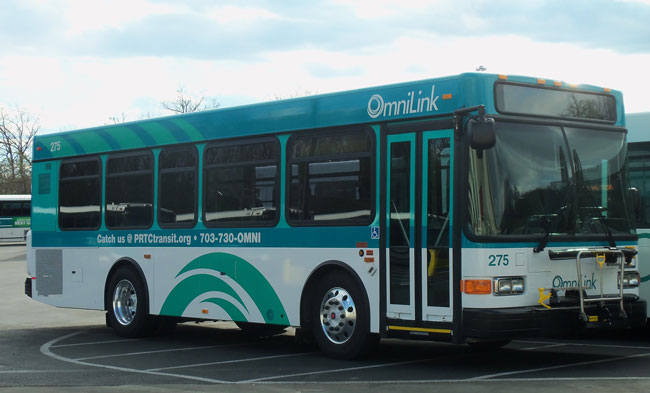 The text of an email from Occoquan District Supervisor Ruth Anderson to Prince William County Public Works Director Thomas Brunn:
"A few weeks ago, I was alerted to a problem with "lack of lighting" at the Chinn Center bus stop shelter……….both in early mornings and after dark in the evenings. I did meet with Perrin from PRTC after dark one evening to confirm that it is a problem. I do know from a previous experience that there are some folks who "hang out" in this area…so, good lighting is needed.

I checked with PRTC hoping they could add some light inside the shelter. Could someone assess if it is possible to change the direction of the light that is already on the Aquatic Center building? If it is possible…it might solve the problem. If not……….could Public Works work with PRTC to see if one of the other options is workable? I'm not certain how the transfer of budget money works for something like this…or, who would take the lead."
A response to Anderson from (now retired) parks and recreation director Debbie Andrew:
"The stop is on park property, right out in front of the Chinn Center. I will ask staff to make a recommendation for resolving this. It might be as easy as re aiming the lights that are already there. I am going to forward this to Gary Rzepecki for resolution."
Update
From Anderson:
The problem of poor lighting at the Chinn Aquatics Center PRTC Bus Shelter was quickly resolved with a joint effort by Parks and Recreation, Public Works and PRTC working together. Parks and Rec installed a new light that shines directly into the Bus Shelter (photos attached). The problem came up initially at one of our Old Bridge Rd. Congestion Think Tank meetings. Although it was not an issue directly related to solving congestion…we acted on it because for public transit to be "user friendly", it must be safe all along the routes…including the bus shelters. PRTC came up with recommendations, I sent them to Public Works who in-turn worked with Parks and Rec to install lighting.
Post Your Email Notices, Press Releases, Event Fliers, and Photos
Subscribe to the weekday Breakfast Links email FREE!
Get
updates straight to your inbox.