Kathy Strauss' photography cruise will be first 1 Million Cups presentation of 2017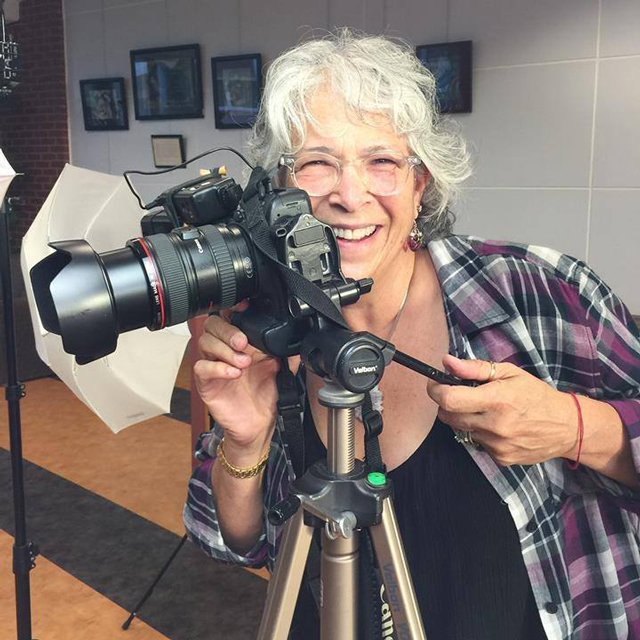 Kathy Strauss is merging photography with the pleasure cruise.
Strauss' Prince William County -based business ImageWerks, will hold a special photography cruise to Bermuda in 2017:
From ImageWerks:
Everything is included in this one-of-a-kind adventure—hotel, meals, entertainment—even photography lessons with award-winning photographer Kathy Strauss of ImageWerks & the Workhouse Arts Center. Kathy will teach you to embrace your creativity by discovering stories to be told, refining your composition skills, learning to share your photos in new ways, and so much more!

And this is not just any cruise, it is also a special fundraiser to help support the education programming at the Workhouse Arts Center.

What you'll learn
You'll spend your days at sea learning (or improving) your ability to "see" amazing photographs, becoming more skilled in using your camera to make pictures, and experimenting with new ways to share your photographic creations. Through lessons, creative exercises, and feedback from Kathy and your peers, you'll take your first steps beyond vacation snapshots to make photographic art at sea and in Bermuda! Other highlights of this photography cruise include:

Learning to take photos tailored to a theme or a story
Group photography field trip while in Bermuda
Access to the ship's onboard image studio
Learning how to turn your photos into fun products to share or sell
Cocktail reception while onboard
Special access to restricted parts of the ship for photo exercises
Special art show and competition onboard, judged by the ship's official photographers!
Opportunities to share your cruise photography

Our photographic adventure continues at the Workhouse Arts Center upon our return, where we'll host an event for friends, family, and the public to view your best photographs from the cruise.
Strauss will be the first presenter for 2017 at 1 Million Cups Prince William where will present her business, more details about the cruise, and learn from others in the group how the cruise may become a new revenue stream to build her business.
1 Million Cups is a free, educational event held Wednesdays from 8:30 to 10 a.m. at the Hylton Performing Arts Center, located at 10960 George Mason Circle in Manassas.
Editor's note: Potomac Local Publisher Uriah Kiser is 1 Million Cups Prince William volunteer organizer.
Post Your Email Notices, Press Releases, Event Fliers, and Photos
The FREE email packed with local news
The FREE email packed with local news
The FREE email packed with local news
Sign Up