Founded in Stafford, Ricks Roasters ready for growth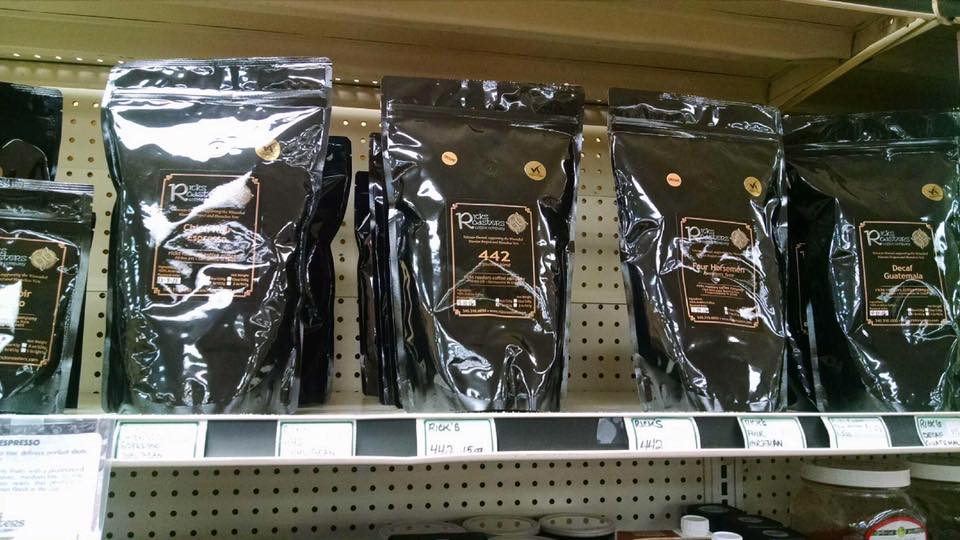 STAFFORD, Va. — The founders of Ricks Roasters will take the lessons learned in Stafford and use them as the company aims to expand into the Northeast.
"Our strategic vision from the beginning has been the replication of the model we've built in Stafford. We are a local coffee roaster providing an outstanding product while being integrated into the community. When opportunities to repeat that model present themselves, we will pursue them aggressively. We are currently pursuing such opportunities in Martinsburg, W. Va., New York City, and Jonestown, Pa," stated Sean Ricks, a company co-founder, in email.
Their coffee can now be found at various locations in Fredericksburg, Stafford, and at the Virginia Railway Express station in Quantico. Ricks boasts 80 company partners that work with the roster including the Great Harvest Bread Company in Lorton and Agora coffee shop in Downtown Fredericksburg.
While the company roasts its special blend of coffees for smaller shops and restaurants, Ricks says their future lies in roasting large quantities of coffee beans.
"Though we have a coffee shop at the VRE station, our primary path to market is wholesale. We've been very successful at customizing coffees for businesses, often paired with their menus. We not only have custom blends for coffee shops and restaurants, but also mortgage brokers, realtors, and gyms. We see all of our customers as partners and do everything we can to help them grow," stated Ricks.
The business started after a husband and wife couple began searching for something they could do togehter.
"In May 2013, Keely and I were searching for a business we would be passionate about and could work on together. We loved coffee and decided we'd pursue a coffee I used to drink in Indonesia while serving in the Navy. The day after we settled on coffee, my motorcycle broke down on the way to my job at the Pentagon. After making the necessary repairs, we went to Tim's Rivershore for lunch where Ricks Roasters was sketched out on a napkin. What began as a little "side" business for us has taken off into an exciting small business employing several veterans and veteran dependents.
Growing the business has presented challenges along the way as the coffee couple kept their full-time jobs.
"I am still on active duty in the Navy, and Keely is a social worker by trade. From the beginning, we knew our full-time jobs would preclude our ability to run this business all on our own. We've had to hire more people than we would have had to had we been able to work full time.
Bringing on staff and the nature of getting roasted product in the bag have made our labor costs track linearly with our sales numbers. As always, limited cash flow has throttled our growth and made decoupling the sales and labor numbers challenging."
As the company grew, Ricks says he's learned a thing or two about shipping and inventory costs. Raw coffee is heavy when shipped, so Ricks Roasters had to find a way to cut down on the weight it shipped to keep costs under control.
"Our raw product is very heavy so early-on we did our best to maximize the amount of product we would bring in per shipment. While this did help keep the cost per pound in freight down, it had a major impact on cash flow. Ultimately, we found the sweet spot in shipment size that saved the most amount of money per pound while not presenting very large inventory purchase bills."
The Facts
Start Date: May 2013
Owners Names: Sean & Keely Ricks
Roastery: 1304 Interstate Business Park, Fredericksburg, VA 22405 (Stafford County)
Retail Location: 550 Railroad Ave, Quantico, VA 22134
Phone number: 540-318-6850
Website: ricksroasters.com
*This post is written by Rod Loges and Jenn Mathis, of One Degree Capital in Occoquan, in collaboration with Potomac Local.
Post Your Email Notices, Press Releases, Event Fliers, and Photos
Subscribe to the weekday Breakfast Links email FREE!
Get
updates straight to your inbox.