Community leaders, Prince Willaim Chamber of Commerce endorse Lovejoy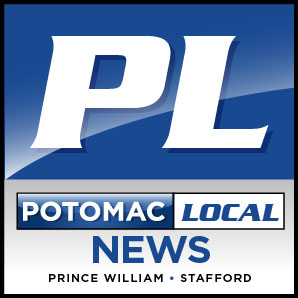 Community and business leaders alike endorse the re-election of Councilman Ian Lovejoy.
Councilman Lovejoy has received the endorsement of several current and former elected leaders, as well as the Prince William Chamber of Commerce PAC.
Endorsements by local elected individuals include our current Mayor, Hal Parrish, as well as former mayors Douglas Waldron and John Weber. Douglas Waldron also serves as the city's current Commissioner of the Revenue and is also a former School Board member. City Treasurer Robin Perkins has also joined the list of those supporting Lovejoy's run for re-election.
Delegate Jackson Miller, who serves as Majority Whip in the House of Delegates has also endorsed Councilman Lovejoy. "Having worked closely with Ian, I know he's an enthusiastic advocate for the citizens of Manassas and has a passion for our city. He's a strong supporter of our businesses, schools and families, and I'm proud to give him my endorsement," says Delegate Miller.
Glen Hill, who has served as Sheriff for more than a decade, also supports the re-election of Councilman Lovejoy.
"I'm honored that those who know this community and my work the best are supporting my re-election. As your councilman, I will continue to work hard for each city resident and business and continue moving our city forward," said Councilman Lovejoy.
Here's a partial list of Councilman Lovejoy's endorsements:
Hal Parrish, Mayor
Jackson Miller, Delegate/ Majority Whip
Glen Hill, Prince William County Sheriff
Robin Perkins, City of Manassas Treasurer
Douglas Waldron, Former Mayor/School Board Member & Current Commissioner of the Revenue
John Weber, Former Mayor
Holmes Smith, Economic Development Authority Chairman
Harry Clark, Planning Commission Chairman
Bruce Wood, Planning Commission Vice-Chair
Debbie Edenhart, Owner- Security Title Insurance Agency, Inc.
Patrick Linehan, Former School Board Member
Mike Howard, TelNet of Virginia, Former President of the MCPS Education Foundation
Jenni Bingham Barlet, Former President of the MCPS Education Foundation
Joanne Wunderly, Owner- The Things I love
Amy Domenech, Owner- Amy's Bridal
Austin Haynes, Owner- Crossroads, Realtors
Jack & Jacqueline St. Clair, Owners- Home Instead Senior Care
Firouzeh Chinisaz, Owner- Neda Jewelers of Manassas
Stephanie Hirsch, Owner- WSR Solutions/EI Medical
Ken Gardner, Owner- KBCulinary
Linda Marie, Owner- Center Street, LLC.
Post Your Email Notices, Press Releases, Event Fliers, and Photos
Subscribe to the weekday Breakfast Links email FREE!
Get
updates straight to your inbox.