Jeep slams into CVS on Route 610 in Stafford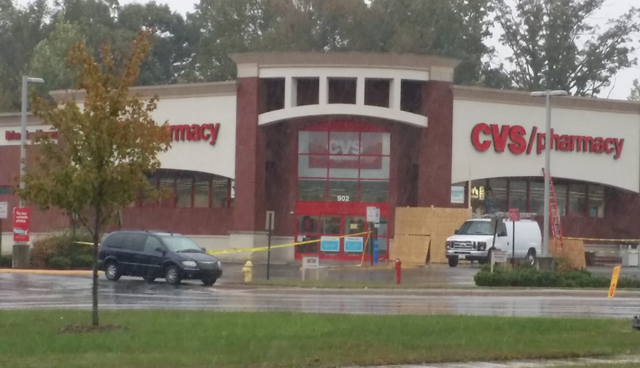 STAFFORD, Va. — The driver of a 2004 Jeep Cherokee slammed into the front of a CVS Pharmacy. 
The crash occurred at 12:32 p.m. Wednesday, Oct 26 when the driver entered the parking lot of the store at the intersection of Route 610 and Shelton Shop Road in Stafford.
The driver told a sheriff's deputy that he tried to stop vehicle and park in in parking space in front of the CVS. But his foot slipped off the gas pedal, and the Jeep collided with the front of the store.
No serious injuries were reported. The driver had been drinking and was not distracted at the time of the crash, according to the police report obtained from the Stafford County Sheriff's Office.
The crash caused an estimated $5,000 in damage. 
The driver, identified in the report as Peter Zaremba, failed to maintain control of his vehicle.
Post Your Email Notices, Press Releases, Event Fliers, and Photos
The FREE email packed with local news
The FREE email packed with local news
The FREE email packed with local news
Sign Up