Prince William County provides a true differentiator to IMSolutions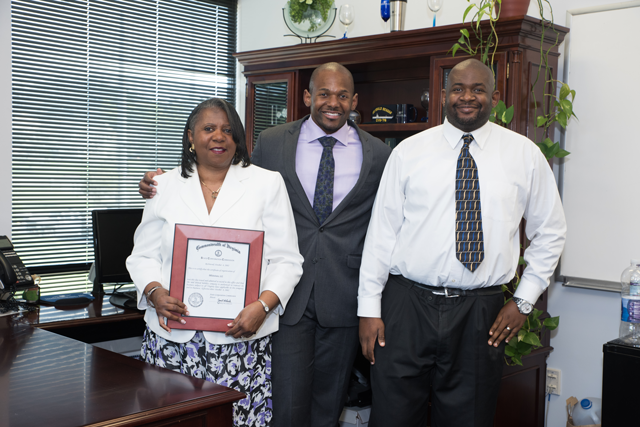 In electronics, a 'true differentiator' cannot be easily physically quantified, because it allows for infinite gain at an infinite frequency. However, many businesses in Greater Washington are making that physical realization in Prince William County, by finding a 'true differentiator' in the unique advantages it offers.
IMSolutions is one such company, which found Prince William County to be the ideal location to create a unique people-centric business in management consulting. Today, Prince William County has helped IMSolutions truly flourish, growing from under $500,000 in revenue the first few years to around $14 million.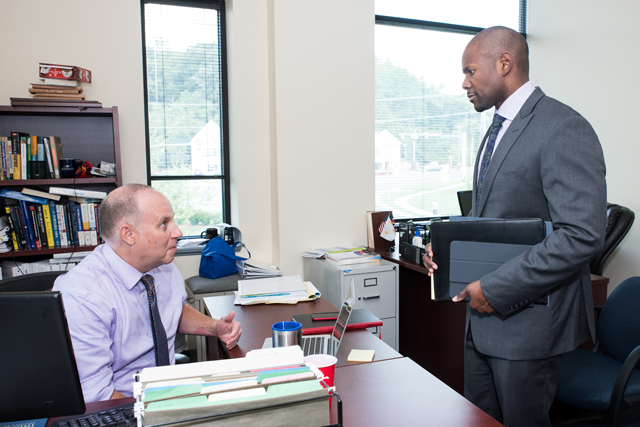 IMSolutions describes themselves as a management consulting firm, providing innovative and cost-competitive business and program management solutions to clients across the public sector.
"Primarily," said Sean Wells, Senior Executive Vice President , IMSolutions, "we assist clients in acquiring mission critical capabilities, to include developing holistic program strategies for successfully implementing technologies to increase efficiency." The company offers strategic planning and communications, quantitative analysis, knowledge management, integrative logistics support, acquisition support, survey support and more.
Wells said, "This [Prince William County] is home for us." His father, Cornell Wells Sr., once worked at the Pentagon, and the family moved to Montclair, Virginia when Sean was born. Their business was also born in the area and nearby Marine Corps Base Quantico, was their first customer.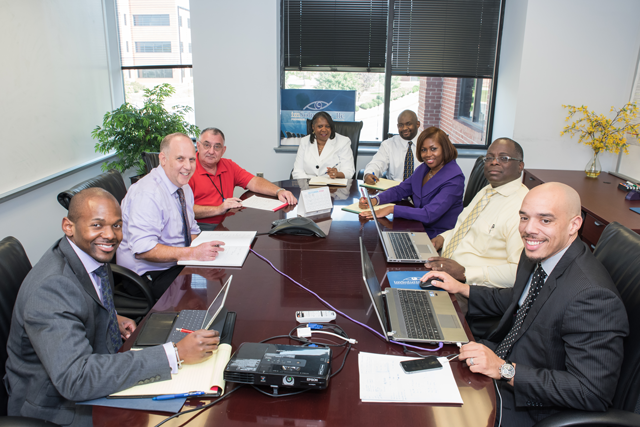 IMSolutions has made its home in several different locations throughout Prince William County since the company's inception. The government contractor started in a small office on Main Street in Dumfries and has moved several times, all within the county, as their business experienced growth spurts.
Wells recalled that when his father first started the business, they had only three employees. They now have some 85 employees, which is why they have moved several times throughout Woodbridge and Dumfries. "We outgrew every building that we were in," said Wells.
About half the customers IMSolutions serves are local. Of those customers, about 25 percent are located in Northern Virginia and Prince William County and the rest are dispersed across the country.
"Doing business in Prince William County is ideal for IMSolutions," Wells said, "because it provides the best of both worlds — we still garner business from Washington, DC but are far enough away not to be caught in the "contractor beltway" where 32+ top contracting companies do business." Wells added, "Our location allows us to differentiate ourselves from the competition."
In 2011, the Wells family and the business suffered the great loss their founder and father. "It was so devastating to the business…he was a visionary. Fortunately my mother came behind him. She too is a visionary and leader," Wells said. Belva Wells wanted to make sure she saw her husband's vision to fruition and continued to support their local business community and customers.
Wells' favorite aspect of their business is the people side. They wanted to create a unique people-centric business model, unlike what you generally find in corporate America. "It's important for people to feel that the company values them. When we make decisions, we make them based on our workforce, not just our revenue," Wells said.
IMSolutions' main provision to the government is services — they are not product- or tool-based. Wells' personal favorite service is strategic planning and executive coaching. "I love the human aspect of things," said Wells, who has a background in social work and business. He enjoys figuring out why a business does what it does and where it's going.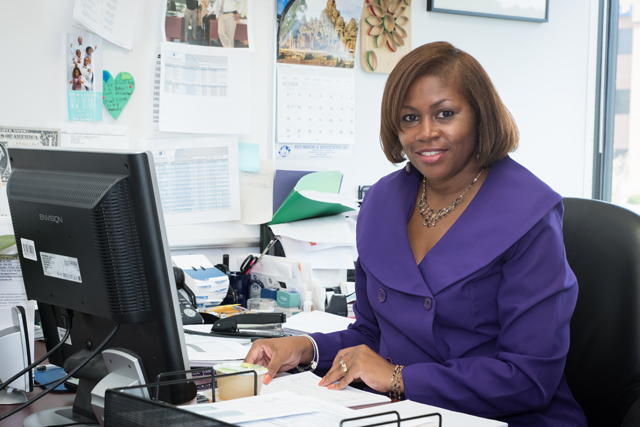 Wells said "Prince William County has charm, is business-friendly and is growing." In regard to its approach to development, he said, "The County is decidedly progressive and approaches growth wisely through healthy dialogue and active community engagement, unlike many other communities."
"With a highly-skilled workforce, top-rated schools, plenty of outstanding recreational amenities and great area hospitals," he said, "there are just a lot of unique advantages to locating in Prince William County. I wouldn't think of being anywhere else!"
For more information on IMSolutions, visit www.imsolutionsllc.com.
Post Your Email Notices, Press Releases, Event Fliers, and Photos
Subscribe to the weekday Breakfast Links email FREE!
Get
updates straight to your inbox.