Call to Action: Leesylvania State Park needs volunteers for their Fall Festival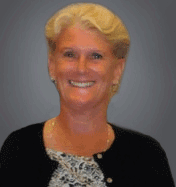 Good morning Prince William – don't miss SERVE's annual Empty Bowls event on Thursday October 13th from 5:30-8pm at the Manassas Church of the Brethren. It's a wonderful meal with performance by the Greater Manassas Children's Choir and a hand-made ceramic bowl. Please visit:www.nvfs.org/emptybowls to purchase your tickets.
· Come to the Annual Boo Ball to support over 5,500 children in our Un Trim A Tree Holiday Gift program on Saturday October 22nd, 6:30-12pm. This fun event is a partnership with Volunteer Prince William and the Manassas Moose Lodge. Dinner, dancing and specialty drink for just $35. Please purchase your tickets online at: volunteerprincewilliam.org- it's about a kid and a toy- Help us make dreams come true!
· The Retired and Senior Volunteer Program needs volunteers age 55+ to drive veterans and their spouses to medical appointments especially in the Woodbridge area. This very special volunteer job also affords the volunteer an additional insurance coverage and a mile stipend. It's a win-win all the way around. Please call Jan at (703) 369-5292 ext. 1 to learn more.
· Leesylvania State Park needs volunteers for their Fall Festival on Saturday October 22nd from 5-9pm. Fun jobs include games for the kids, actors for the haunted history hike-yikes! And costume contest. Please call (703) 583-6904 to learn more.
· ACTS needs your help in their food pantry in Dumfries. Shifts are Mondays and Thursdays 9-11:30am and 1-3pm; Tuesdays: 1-3:30 and 5-6:30; Fridays: 9-11:30am. You will need to complete a volunteer application at www.actspwc.org.
· Operation Turkey is right around the corner! This is great opportunity to help those in need with all the fixings for a Thanksgiving meal. The special basics we all love include green beans, sweet potatoes, boxed pie crust, corn, biscuit mix, stuffing, box muffins, pumpkin pie mix, mashed potatoes, gravy packets or jars and of course cranberry sauce. Donations can be made to both ACTS in Dumfries and SERVE in Manassas.
· Prince William Recycles Day – The Power of Recycling – On October 15 come out and see what happens to all those items you put into your recycle bin. Take a tour of the Prince William County Landfill, no REALLY, you will be amazed and might just see some of the resident Bald Eagles flying overhead! There will be fun games and activities. New this year, scarecrow making with a clothing or household goods donation. Visit www.pwcgov.org/trashandrecycling for scarecrow domain requirements and other details. Watch the Video: https://youtu.be/IAVusryHc0s
· Embrace Treatment Foster Care has an urgent need for foster families to help children that have been removed from their homes. These kids just need a stable and loving environment. Please call Gretchen at (540) 613-5120 to learn more.
· Cheers to the Bull Run Street Rods Club for collecting toys at their car show on Saturday October 22nd from 4pm-8pm. Bring a toy and come see cool cars and David from Swirlee's will give you a small cone for the toy donation! The cars will assemble in the Burger King parking lot on Rt 28 by the Manassas Airport.
· Project Mend a House has several things coming up: October 8 & 15 are Community service days for a neighbor in need. There is something for everyone who wants to assist! Contact Mr. Abshire at 571-222-5339. There will be free group fitness classes aimed at fall prevention for seniors three times per week for 10 weeks starting September 26th on Mondays, Wednesdays, and Fridays from 1:00 to 2:00pm at the Woodbridge Senior Center on Church Hill Dr. Please visit www.pmah.org to catch up on many additional activities!
· Walk to end Alzheimer's is coming up on October 15 in Manassas at the Harris Pavilion – visit their web site for details on walking and volunteering! Volunteers are especially needed for event set-up, advocacy, finish line brigade and route monitoring. This promises to be a super fun day. www.alzheimersassociationnca.volunteerlocal.com.
· Prince William Soil and Water Conservation District is looking for stream monitoring volunteers and is holding a FREE NOVA Water Quality Monitoring Certification and Training. Adopt a site of your choosing and monitor 3-4 times per year. Help the Department of Environmental Quality by collecting water quality data – the class is Saturday, October 22 at the Manassas National Battlefield Park HQ, 12521 Lee Hwy., Manassas. For details contact: Veronica at waterquality@pwswcd.org.
· Mark your calendars for Saturday October 29th to volunteer with the Boy Scouts for a super fun event at Camp William B. Snyder in Haymarket. Volunteers will be asked to pretend they are survivors and victims of an airplane crash and a school bus crash so the scouts can practice their first aid skills. This is the ultimate get dirty, act out and even sacrifice your old clothes if you let the kids cut your pants or shirts to expose the pretend injury. Don't worry- these kids are well trained! And you'll be part of a huge volunteer effort. Weather promises to be nice to afford the kids the opportunity for additional skill building. Please register for this event at: volunteerprincewilliam.org, click volunteer and look under Boy Scouts of America. Teen volunteers need be age 15+, 14 or less must be accompanied by an adult and must turn 12 yrs. old by October 1st. You don't want to miss this!
· Piedmont TOPSoccer needs volunteers to work one on one with children with disabilities at their practice sessions on Saturdays through November 5th. Smaller kids go 10am-11am and the older kids practice 11am-12 noon. No soccer skills needed! Please contact Beth at: piedmonttopsoccer@comcast.net to learn more.
· If you are looking for other opportunities, please don't forget to call my wonderful team at Volunteer Prince William. Jan can help you with the Retired and Senior Volunteer (RSVP) opportunities at (703) 369-5292 ext. 1, Shelley can help with any individual or group project and send you weekly updates if you'd like. Shelley is at (703) 369-5292 ext. 0, and Bonnie can help you with opportunities available in Disaster Preparedness at (703) 369-5292 ext. 3. Please visit our newly re-vamped website at www.volunteerprincewilliam.org. Thanks so much for all you do in our community.
The Call to Action is a column written by Volunteer Prince William Director Mary Foley.
Post Your Email Notices, Press Releases, Event Fliers, and Photos
Subscribe to the weekday Breakfast Links email FREE!
Get
updates straight to your inbox.