Reader: Schools should wait for Supreme Court, Virginia Supreme Court to rule on LGBT matter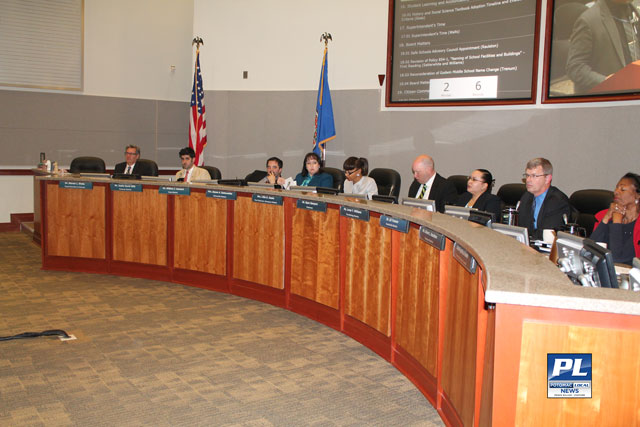 Submitted: 
OP-ED EXCLUSIVELY FOR POTOMACLOCAL.com
School Board Should Wait For The Courts
By Carrie Beliles, resident of Triangle, VA
Thursday, September 15, 2016
Word count: 638

Next week, the Prince William School Board will vote on a major policy proposal to add "gender identity" to the school's non-discrimination policy. Enacting this new policy could allow transgender faculty and students to choose the bathroom, locker room, showers and athletic team participation of their preferred choice, regardless of current biological anatomy.

My family moved to Prince William County because it is a welcoming and compassionate place for all people. I enjoy that multiple cultures and people with diverse belief backgrounds all live together in relative harmony. While I believe we should protect transgender students from harassment and discrimination, this policy proposal could have far-reaching ramifications.

This gender identity policy is being debated in Courts all across the nation, and is even on its way to the Virginia Supreme Court. In August, a federal judge in Texas temporarily blocked President Obama's guidance directive on the use of bathrooms by transgender students, (State of Texas et al v. United States of America). Also in August, the U.S. Supreme Court halted a lawsuit by a student in Gloucester County, Virginia, effectively ruling that the County did not have to open up their bathrooms, locker rooms and showers to opposite gender students (G.G. v. Gloucester County School Board). Earlier this year, 51 families in Illinois (the district in which I graduated High School, Palatine High School) filed suit against two federal agencies and Township High School District 211 on this issue, as well (Students and Parents for Privacy, et al v. United States Departments of Education and Justice, Township High School District 211, and Cook County, Illinois).On Monday, the Virginia Supreme Court decided to take up a challenge to Fairfax County's "gender identity" policy change (Andrea Lafferty, et al, v. School Board of Fairfax County). This is the very same policy being voted and considered by the School Board on September 21 in Prince William.

Moving forward with this policy now in Prince William could open up the County to frivolous lawsuits and protracted litigation that drain taxpayer resources that could be allocated to classrooms across the county. While the constitutionality of this policy change is debated in the courts, Prince William School Board Chairman Ryan Sawyers should put this on hold until the Supreme Court and the Virginia Supreme Court have ruled on this matter.

In law school, I was taught the importance of judicial precedence in how the law is administered; which means that previous rulings have significant sway on future rulings. Judicial precedent provides a blueprint for how a law should be implemented and interpreted. Precedent will be created by the US Supreme Court and Virginia Supreme Court very soon. The Prince William School Board should align itself with judicial precedent as the way forward on this issue.

If the School Board believes some action is necessary in the here and now, they should do three things: 1) evaluate the track-record of transgender welfare and determine if a problem exists; 2) take their time to debate implementation logistics and unintended consequences of this policy change; and 3) wait for the Supreme Court and Virginia Supreme Court to rule on this matter.

The Prince William County Public Schools have conducted numerous forums and outreach events regarding discrimination and school bullying, and the issue of discrimination toward transgender students and staff has not be cited as a problem at this time. This is good news.

To summarize, in order to protect our County from unnecessary lawsuits and to avoid the embarrassing possibility of a policy reversal, School Board Chairman Sawyers should push this vote to a later date allowing higher judicial precedent to pave a smoother way for our community.
Post Your Email Notices, Press Releases, Event Fliers, and Photos
The FREE email packed with local news
The FREE email packed with local news
The FREE email packed with local news
Sign Up