Reader opposes Verizon Wireless monopole near Dale City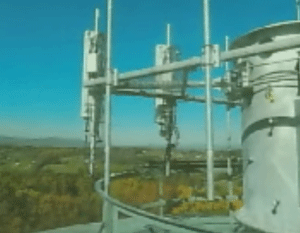 The Prince William County Board of Supervisors will decide on Sept. 20, 2016 to allow Verizon Wireless to erect a 144-foot monopole for telecommunications at Prince of Peace United Methodist Church, located at 6299 Token Foreset Drive near Dale City. 
The Prince William County Planning Commission and staff say the pole is a good idea. 
A reader who submitted the letter below says monopoles are outdated. 
Dear Editor:

The Prince William County Board of Supervisors should turn down the request to construct a monopole at 6299 Token Forest Dr. Manassas, Virginia at their September 20, 2016 meeting. Here's why:

• Wireless technology is rapidly evolving and will continue to evolve. Globally, we're on pace to deploy fully enabled wireless devices that will have far greater mobile computing power than is available today. The question is, should we embrace the past with big ugly "legacy" towers or does Prince William County bring the "future into the present"? There is new technology available thanks to 5G capability (Economist Magazine 2-16-16). This means technology that is smaller, has a less visible antenna, and has better speed and connectivity.

• We should be more aggressive about embracing the future instead of being stuck with a 144-foot ugly pole that reduces property values for our residents. Residents living near the proposed monopole each paid additional lot premiums. These premiums exceed a combined total of $100,000 for a number of the residents living near the proposed site. They could suffer a significant economic loss.

• Prince William County can utilize this as one more opportunity to establish itself as the innovation center in Northern Virginia.

• Embracing the future opens up limitless opportunities & economic development potential for the county.

We invite the Board of Supervisors to join us by defeating this proposal and rapidly moving Prince William County into the future.

Daniel A. Varroney
Manassas, Virginia
Post Your Email Notices, Press Releases, Event Fliers, and Photos
The FREE email packed with local news
The FREE email packed with local news
The FREE email packed with local news
Sign Up