'Out of Darkness Walk' to support suicide prevention needs walkers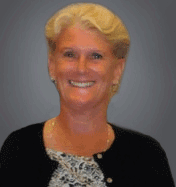 Good morning Prince William – Consider joining The Out of Darkness Walk to support suicide prevention needs walkers on Sunday, September 18th at the Harris Pavilion. Check-in is 11 am and the walk begins at 12:30 pm. Please register to walk or support one of the many walkers already registered at: afsp.org.
· Join Independence Empowerment Center on Dorsey Circle September 13 at 1 pm for a presentation by attorney Valarie Slater as she discusses Individualized Education Plans (IEPs). Also, mark your calendars for the IEC Annual meeting and recognition event on Wednesday, September 28th at Foster's Grille in Manassas from 4-6pm. Learn about all the accomplishments of the past year and the vision for the future.Valarie Slater as she discusses Individualized Education Plans (IEPs). Also, mark your calendars for the IEC Annual meeting and recognition event on Wednesday, September 28th at Foster's Grille in Manassas from 4-6pm. Come learn about all the accomplishments of the past year and the vision for the future.
· SERVE needs volunteers on Wednesday, September 14 for the Lou Maroon Golf Tournament, hosted by the Manassas and Bull Run Rotary Clubs benefiting the SERVE campus of NVFS. You will be checking in golf teams, running the putting contest, selling raffle tickets, greeting golfers on the course, taking event photos, and more. Get out, get some air, and do some good! Contact Navara for shift information: ncannon@nvfs.org or 571-748-2536.
· Covenant Presbyterian Church, Woodbridge presents Griefshare beginning Thursday nights starting September 29th. This support group brings help and encouragement after the death of a loved one. Contact Helen at 703-408-2064 or via email at: timhelen66@hotmail.com.
· Saved Hands Foundation, a nonprofit helping people learn and enhance work skills has the need for the following volunteers: Grant Writer, Executive Administrative Assistant, and Marketing Director. For position descriptions and more information, please contact Pamela at info@savedhandsfoundation.org and be sure to visit them at www.savedhandfoundation.org.
· Virginia Cooperative Extension is offering Put a lock on it: Protecting Your Online Privacy on Wednesday, September 14, from 7 to 9 pm at the Sudley North Government Center. You must register to attend: email SmartMoney@pwcgov.org or phone 703-792-6287.
· Mark your calendars for Saturday, October 29th to volunteer with the Boy Scouts for a super fun event at Camp William B. Snyder in Haymarket. Volunteers will be asked to pretend they are survivors and victims of an airplane crash and a school bus crash so the Scouts can practice their first aid skills. This is the ultimate get dirty, act out and even sacrifice your old clothes if you let the kids cut your pants or shirts to expose the pretend injury. Don't worry- these kids are well trained! And you'll be part of a huge volunteer effort. The weather promises to be nice to afford the kids the opportunity for additional skill building. Please register for this event at: volunteerprincewilliam.org, click volunteer and look under Boy Scouts of America. Teen volunteers need be age 15+, 14 or less must be accompanied by an adult and must turn 12 yrs. old by October 1st. You don't want to miss this!
· ACTS needs your help in their food pantry in Dumfries. Shifts are Mondays and Thursdays 9-11:30 am and 1-3pm; Tuesdays: 1-3:30 and 5-6:30; Fridays: 9-11:30 am. You will need to complete a volunteer application at www.actspwc.org. Don't forget: WALK for ACTS is Saturday, October 1st at Potomac Town Center at 9 am. Pull together your family, friends, colleagues and people you'd like to know and come out to support families in need. Registration is $20/individual, $15/team members or $50/family. Please register at iwalkforacts.com.
· Walk to end Alzheimer's is coming up on October 15 in Manassas at the Harris Pavilion – visit their website for details on walking and volunteering! Volunteers are especially needed for event set-up, advocacy, finish line brigade and route monitoring. This promises to be a super fun day. www.alzheimersassociationnca.volunteerlocal.com.
· Project Mend a House has several things coming up: October 8 & 15 are Community service days for a neighbor in need. There is something for everyone who wants to assist! Contact Mr. Abshire at 571-222-5339. There will be free group fitness classes aimed at fall prevention for seniors three times per week for 10 weeks starting September 26th on Mondays, Wednesdays, and Fridays from 1:00 to 2:00pm at the Woodbridge Senior Center on Church Hill Dr. – an informational workshop will be held at the same location September 19th at 1:00. Please visit www.pmah.org to catch up on many additional activities!
· Habitat for Humanity needs volunteers in their ReStore during the week and also volunteers to bring lunch to the construction sites Thursday-Saturdays. A sandwich, chips, and a drink go a long way to help home ownership to a deserving family. Please check out their website to sign up for your volunteer shift at:habitatpwc.org
· Catholic Charities has an urgent need for volunteers to teach English classes in Manassas and Fairfax on Saturdays. No foreign language skills or teaching experience needed. Training will be provided. Please call (571) 208-1572 ext. 103 to learn more- you'll be so glad you did.
· The Prudential Spirit of Community Awards Program recognizes outstanding young people in grades 5-12 for their great volunteer service to the community. Teens will be judged by their initiative, effort, impact and personal growth. Nominations due by November 8th at their website: spirit.prudential.com.
· Last call for our volunteer management training series! This comprehensive 5 part program will give you all the skills needed to manage your volunteers. The series begins Wednesday, September 14th from 9am-12noon. Topics include Understanding volunteers, recruiting and matching skills, orienting and training, supervision and evaluating for improving results. Please register online for this free program at: volunteerprincewilliam.org/events.
· If you are looking for other opportunities, please don't forget to call my wonderful team at Volunteer Prince William. Jan can help you with the Retired and Senior Volunteer (RSVP) opportunities at (703) 369-5292 ext. 1, Shelley can help with any individual or group project and send you weekly updates if you'd like. Shelley is at (703) 369-5292 ext. 0, and Bonnie can help you with opportunities available in Disaster Preparedness at (703) 369-5292 ext. 3. Please visit our newly re-vamped website at www.volunteerprincewilliam.org. Thanks so much for all you do in our community.
The Call to Action is a column written by Volunteer Prince William Director Mary Foley.
Post Your Email Notices, Press Releases, Event Fliers, and Photos
Subscribe to the weekday Breakfast Links email FREE!
Get
updates straight to your inbox.