City of Manassas is outperforming school systems with similar demographics and serving a single high school
Northern Virginia is home to some of the best public schools systems in the state, and nation. 
For a relatively small community like the City of Manassas, 'keeping up with the Jones'' might seem like a daunting task.  But just as Manassas is experiencing a revitalization, so too is the public school system.
In the four years since Superintendent Catherine Magouryrk took the helm, Manassas City schools have undergone significant transformation.  The challenges have been considerable, but she continues to face them head on.  She and the staff have been working harder than ever before. 
And they are getting results, great results.
–Osbourn High School (OHS), the City's only high school, was recently named a Silver Medal School, ranking it in the top 16% of high schools in Virginia by US News and World Report.
–85% of OHS graduates go on to college.
–George C. Round Elementary School has earned the Virginia Department of Education's 2016 Board of Education 'Distinguished Achievement Award' for advancing student learning and achievement.
–The City's K-12 STEM curriculum, which includes coding, robotics and maker spaces, has been recognized by the Virginia Department of Education and its students are winning competitions across the state.
When compared to school systems with similar demographics and serving a single high school, the City of Manassas is outperforming; specifically in the areas of math and science.
Manassas City Public School system is proud of its accomplishments to-date, and thanks to the significant efforts of Dr. Magouryrk and staff is on a path towards greater success over the next few years.  If you have questions about or are just curious to see first-hand, the significant progress being made in our schools, please visit the City Schools website to schedule a tour or visit with Dr. Magouryrk.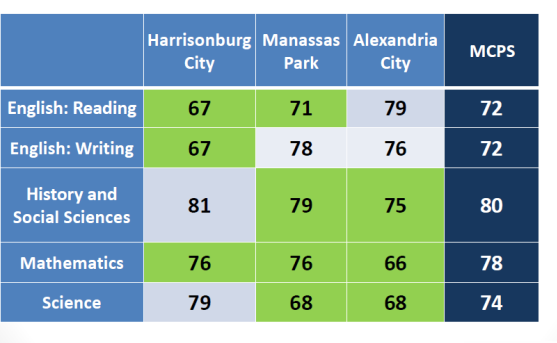 This post is sponsored by City of Manassas Economic Development.
Post Your Email Notices, Press Releases, Event Fliers, and Photos
Subscribe to the weekday Breakfast Links email FREE!
Get
updates straight to your inbox.