Meet our personal trainers at Manassas Park Community Center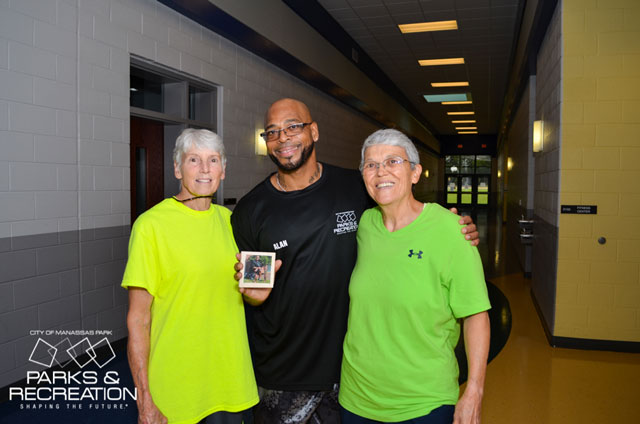 Summer is here, and you know what that means, it's time to get your body into summer shape so you look absolutely fabulous in your summer clothes!
Did you know the Manassas Park Community Center has a staff of excellent, qualified and hard-working fitness trainers? Below we're featuring bios of two of our trainers who can help you obtain and maintain your best summer body ever!
Christina Gallagher is a Personal Fitness Trainer at the Manassas Park Community Center (MPCC). "I can honestly say all of my work out experience, combined with my love of being healthy, is the key to helping area patrons not only work out correctly but to change their habits and to eat healthy, so they can attain their fitness and health goals."
"I guess you could say my workout motto is: Do what you like then you will do it–no excuses! Together we will devise a workout plan, and usually, I am right next to you performing the exact same exercises. If you want to work with a small group, that is fine too. I love to work out with my clients because I can constantly monitor their form — no bad habits here!"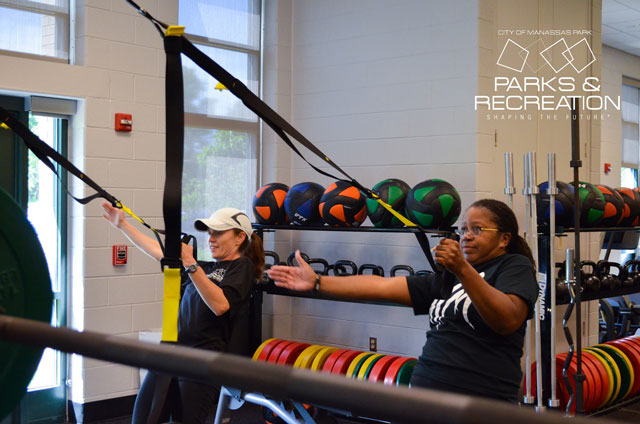 Alan Harshaw, is also a Personal Trainer and Group Exercise Instructor at the Community Center.
"What can you expect with me as your trainer? After you complete the initial assessment, I will sit down with you to review the big three: strength training, nutrition, and cardio. We will devise a plan where you will incorporate these three things into your daily routine. It won't take long for you to see results. Those results are important, but it is equally important that you continue to use what we discuss so that you will always maintain a healthy body and a healthy attitude."
"As a personal trainer, my job will be to train the entire body. After that, we will focus on your problem areas. It is my job to motivate you – and it is your job to perform the work. Remember, anyone can be ordinary, but I will help you become extraordinary. You can reach any goal you desire, and I will be there to motivate you!"
Come see Alan and Christina as well as all of our Personal Trainers at the MPCC, and in no time, you will be singing their praises—and looking good too!
The Manassas Park Community Center is located at 99 Adams Street in Manassas Park, VA. Managed by the City of Manassas Park Department of Parks and Recreation, the facility is home to basketball courts, a swimming pool, and wellness areas as well as a variety of special events and programs. For more information visit us at ManassasParkCommunityCenter.com or call at 703-335-8872.
This promoted post is written by Manassas Park Community Center.
Post Your Email Notices, Press Releases, Event Fliers, and Photos
The FREE email packed with local news
The FREE email packed with local news
The FREE email packed with local news
Sign Up