Talented workforce helps IFAS expand in Prince William
Never let a door close behind you. Never be afraid to call on an old co-worker or boss. And never underestimate the power of a relationship.
"If a person is not the right person you're looking for, that person might just be the one to help you make the connection to the right person," said Tabatha Turman, president and CEO of Integrated Finance & Accounting Solutions, LLC (IFAS) in Prince William County.
More than just sound networking advice, that is how Turman grew a one-woman consulting business that began in her home into a firm of more than 80 employees, serving as the Prime Contractor for the Defense Information Systems Agency (DISA) in project management, program development, budget execution and cost analysis.
As a subcontractor, today IFAS provides financial improvement and audit readiness assistance services for the Defense Logistics Agency (DLA), Bureau of Alcohol, Tobacco, Firearms and Explosives (ATF), and IFAS serves as Prime Contractor to the Financial Management Division (FMD) Accounting Branch.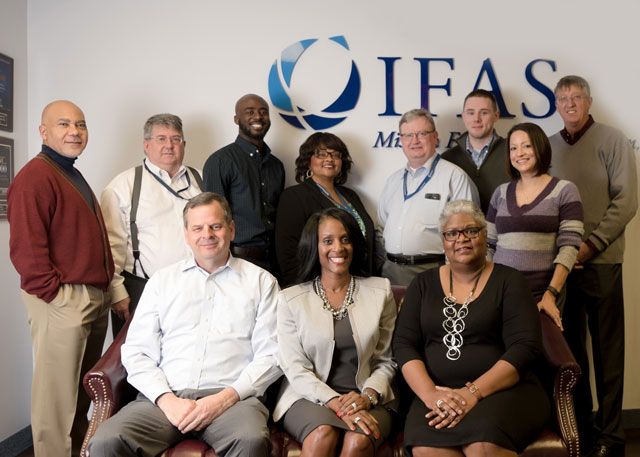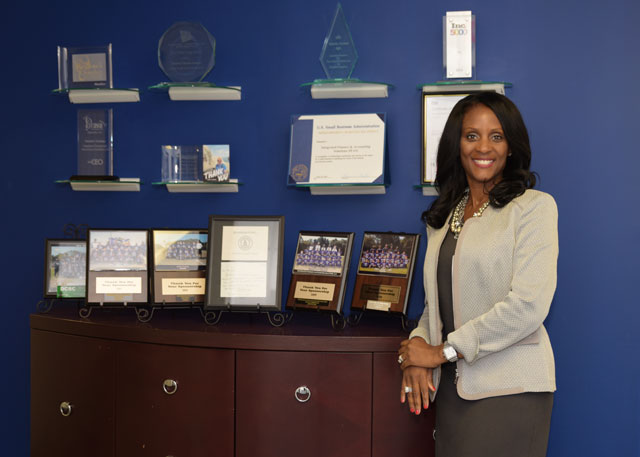 As Turman transitioned out of active duty service in the Army nine years ago, she relied on relationships she had built there. Now, as her company prepares for its 10-year anniversary, the Army remains its oldest client.
"We get to know our clients on a personal and professional level," said Turman. "When we have someone assigned to a customer, we get to know their families, and who they are…it's not only about business."
Turman's first office was a small space at Tacketts Mill in Lake Ridge, something the Federal Government told her she needed if she wanted to obtain the necessary security clearances to win contracting work. Today she's located in Class-A office space along Prince William Parkway in Woodbridge.
The company recently expanded its offices to include more conference room space for client meetings and team-building sessions, and more workspaces for project managers. Turman kept her business in Prince William despite other business owners who told her she wouldn't be able to find a quality workforce there.
"I have very talented people who have been with me for eight of the nine years I've been in business. They drive from Bristow, Gainesville, from other parts of the surrounding area," said Turman. "Their job is part of their quality of life. My employees enjoy the fact that they can go to work for a firm making the same, or more money and not have to sit three or four hours in commuter traffic every day."
Last year, IFAS received an award from the Department of Transportation (DOT) Office of the Chief Information Officer for their support in financial and administrative areas. In 2014, Turman was selected as a Brava! winner for SmartCEO's Brava! Awards program. The Brava! Awards celebrated the distinguished achievements of 32 of Greater Washington's top women business leaders. The class collectively generated more than $254.6 million in annual revenue and employed over 1,111 individuals.
But Turman's business success was not without challenges. Like many small businesses, Turman faced problems accessing the capital necessary to grow. They resolved their financial woes by developing relationships with bankers who understood the industry. "I heard your three biggest friends in business are your banker, accountant and attorney," Turman said. Bankers are willing to work with IFAS because "They've been with me on the ride," Turman said.
Turman in the early days remained focused on her vision to grow her company and then relied on her network of relationships to make it happen. She recounted that someone once told her, "Slow down to go fast…align your team around a common purpose. Create the vision so everyone moves in the right direction no matter what their role is in the organization."
In addition to the power of relationships, Turman attributes some of her success to staying focused and time management skills. She has fine-tuned "trying to master a healthy balance between professional, personal and family life."
IFAS continues to support contracts in areas outside the Washington, D.C. region, to include Colorado, San Diego, and Tampa, Fla. She aims to grow her company by winning work in more areas in the U.S.
For more information on IFAS-LLC, visit www.ifas-llc.com.
Post Your Email Notices, Press Releases, Event Fliers, and Photos
Subscribe to the weekday Breakfast Links email FREE!
Get
updates straight to your inbox.