7 reasons to choose sports camps at Manassas Park Community Center
It's that time of year. Summer camp season is upon us, and the excitement builds up in the household.
I can recall my youth and the constant annoyance I became to my parents to please put me into a summer sports camp. I attended Elite basketball camps in Pittsburgh all the way down to Orlando, Fla. I also participated in sports camps from soccer to football and I met a variety of great coaches and staff.
I developed numerous friendships with other campers whom would later turn out to be some of the same men and women that became star athletes respectively in their sports.
I wanted my summer days to be filled with nothing but sports. For me, it was an opportunity to play and be active all summer long. For my parents, it was an opportunity to get me and my brothers out of the house and out of their hair. Summer camps were a chance to promote my independence and to develop my personal skills as well as physical.
In fact, that's a great reason to send your child to a sports camp. As a parent, you recognize the value of your child taking steps away from home and towards independence. Meanwhile, your campers are navigating the world of camp and making decisions away from Mom and Dad and being fueled with a new-found confidence. Here is my list of seven reasons why you should choose Manassas Park Community Center sports camps: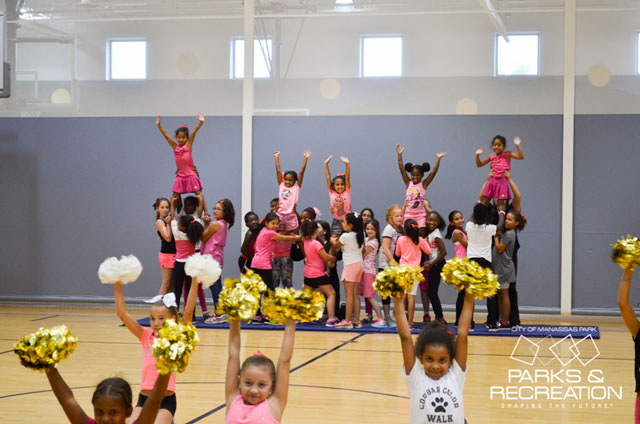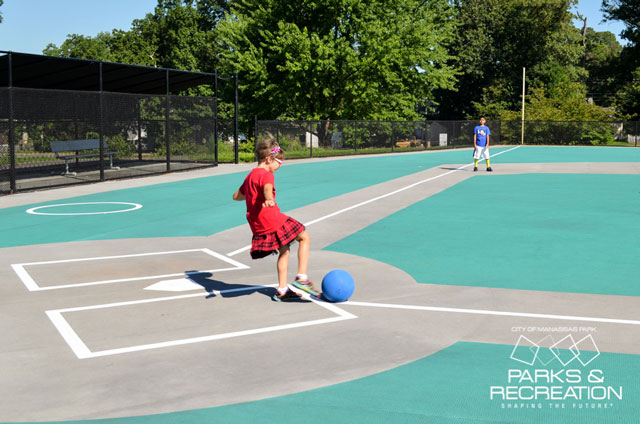 1. To Try New Things
Most sports camps offer activities that you probably can't do in your neighborhood. Face it, staying home and doing "the same-old same-old" can get old after a while. Sports camp keeps the summer interesting.
2. To Meet New People
Sports camps can give you a chance to get to know people from different schools, different states, or even different countries. It's a great way to make new friends and learn about different places and cultures.
3. To Take on a Challenge
Not everything you sign up for at sports camp is easy…it's not supposed to be! Fresh challenges — like trying new games, learning a new skill or pushing yourself to achieve something can be very rewarding.
4. To Get a Change of Scenery
Sports camps offer the perfect opportunity to get away from the familiar and make a fresh start. You will see and experience a variety of things, and discover how you think, feel, and act outside of your usual surroundings. Sometimes it's just really nice to take a little break from your family and friends and just be you.
5. To Learn New Skills
Sports camps provide plenty of opportunities to learn something new — such as mixed martial arts (MMA), ninja and samurai warrior skills, cheerleading and even dancing — that might even become your favorite hobby. Camp can also help you develop important life skills like independence, self-reliance, and confidence. Spending time with a whole group of people is also a great way to learn about cooperation, compromise, and tolerance.
6. To Get Healthy
You can't be a couch potato when you go to sports camp! Playing sports are a great way to get exercise and fresh air. It's a much healthier alternative to simply "hanging around" at home.
7. To Have FUN!
When you get right down to it, going to sports camp is all about having a good time. And isn't that what you're looking for? So be sure to come and check out all the great sports camps and programs at the Manassas Park Community Center.
With so many exciting prospects to choose from, it shouldn't be hard to find the right sports camp for your camper. For my parents, seize the opportunity to experience the "empty nest" syndrome and think what a breeze it will be years from now when your child goes to college! Check out our Summer MOSAIC by clicking here to see all of our summer camp offerings!
Post Your Email Notices, Press Releases, Event Fliers, and Photos
The FREE email packed with local news
The FREE email packed with local news
The FREE email packed with local news
Sign Up