Scatter Seeds sells fair trade fabrics, handbags, helps small island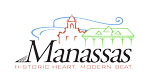 In May of 2015, a quaint, fair trade store opened on Center Street in Downtown Manassas – Scatter Seeds.
Specializing in handcrafted goods from developing countries across the world, nothing in the store has seen the inside of a factory. Owners Darlene Runaldue and Steve Poole opened the store after years of mission work in Haiti and a desire to do more.
Darlene is in her 20th year of mission work in Haiti.
"Around five years ago, I felt I wanted to do more – something more substantial," explained Darlene.
For the first 15 years of her mission work, her trips took her to different villages to build schools and churches, but there was never any follow through – were there kids in the school they built? Did the newly built roof survive another hurricane?
Five years ago Steve and Darlene decided to set their roots in the village Source Philippe.
A small island, off the main land of Haiti, Source Philippe has no electricity or paved roads. In the last five years, Steve has continued to grow relationships with the farmers and fishermen in the village and Darlene has worked on economic and business sustainability with the women in the village.
Over the course of two mission trips, Darlene and Steve, along with other members in their mission group, assisted the community in building a structure for a sewing workshop for the women in the village.
The mission group brought all the necessities for learning how to sew along with them and taught the women in the village how to cut, measure and sew. With their newfound skills of sewing, Darlene assisted in getting a group of women in the village a business license.
Their business, The Center for Modern Learning, is housed in this building.
"The idea of a business is still so new to these women. They aren't mass producing their products, rather it's a gathering of women on a daily basis expanding their knowledge on sewing and patterns and giving lessons to the younger girls," said Runaldue.
Napkins and tablecloths made from the women in Haiti can be purchased in Scatter Seeds.
"Looking at items they made when they first learned to sew compared to now is amazing," said Runaldue, "Their skills have continued to improve and they have even taught themselves new patterns."
Scatter Seeds also carries a line of handbags made strictly with fabric purchased and brought back from Sierra Leone as well as handmade fabric cards from another village in Haiti. Being a fair trade store, Scatter Seeds ensures fair prices are paid to producers in developing countries. Fair trade has taken many of the women sewing in Source Philippe from making $2 a day to around $10 to $15 a day.
Scatter Seeds is open seven days a week with varying seasonal hours. They are in the process of working on their website to create an online, e-commerce store. There will be a celebration of their one-year anniversary on May 6 during Historic Downtown Manassas' Gallery Walk.
Post Your Email Notices, Press Releases, Event Fliers, and Photos
The FREE email packed with local news
The FREE email packed with local news
The FREE email packed with local news
Sign Up