McLane Foodservice finds success and growth in Prince William County through values and hard work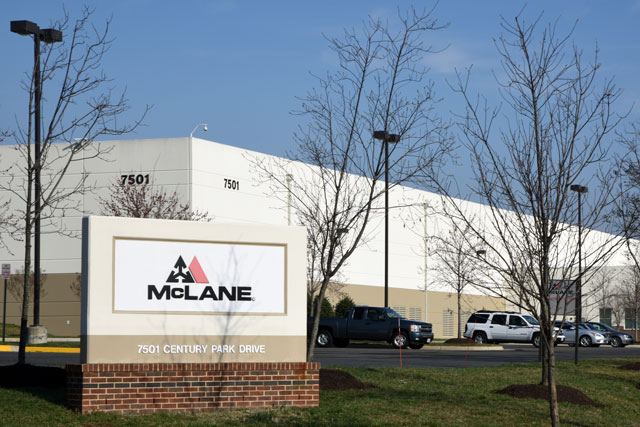 As Darren McClure, general manager for McLane Foodservice Manassas, reflects on his 17 years with the food service distribution company, he has this to say about what has accounted for the company's success:
"We pride ourselves on honesty, integrity, and high Christian principles, and we look at that as 'do unto others,'" McClure says. "Not to say we're a religious company. We believe in doing business the right way and always the right way."
Founded in Cameron, Texas, McLane has been a major part of the nation's food supply network for over 122 years, evolving from a small retail grocer in 1894 to a grocery distributor and wholesaler in the 1960s.
Currently, they are considered a logistics powerhouse in the food supply chain. As part of its nationwide expansion, in 1987 Prince William County – currently the second-largest and fourth-fastest growing county in the Commonwealth of Virginia – was chosen to locate a food service distribution facility. As it turns out, the decision to locate in the County proved highly beneficial and, soon enough, the need for a larger facility became all too apparent. Not wanting to alter its recipe for success, McLane chose to remain in Prince William County, constructing a 223,000 square foot facility in the nearby Premier Business Park, where it has been operating since 2008.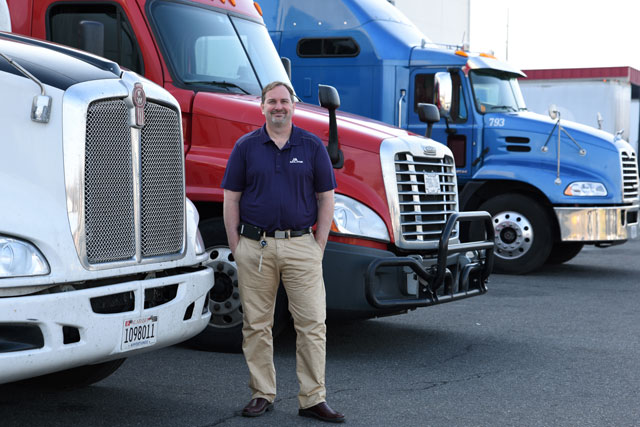 McLane Foodservice's Prince William County location affords it a very strategic location in that it offers not only prime access to the D.C. Metro area but also provides superb market access to the Mid-Atlantic and the Eastern United States, helping businesses stay competitive. Prince William County alone has 443,463 residents with a median household income of $98,514, placing it among the top 15 wealthiest counties in the United States.
Distributing to thriving area restaurants that feed those residents has been a major win for McLane Foodservice, enabling them to open a new building in 2008. McClure says that was a pretty exciting move, probably one of the highlights of his career with McLane. A massive 223,000-square foot distribution facility located just off of Interstate 66, the building boasts offices, as well as a warehouse with separate sections for dry, refrigerated and frozen goods. The Manassas distribution center now delivers to Taco Bell, Pizza Hut, KFC, Bojangles' Famous Chicken 'n Biscuits, Buffalo Wild Wings and Long John Silver's.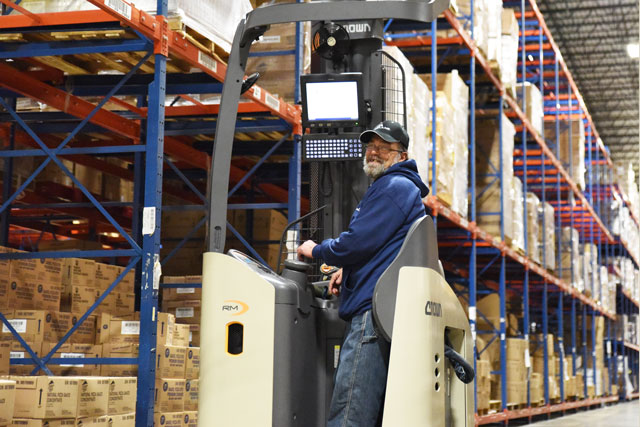 Besides food, McLane brings jobs to the Prince William area, which itself provides access to a talent pool of readily-available, highly-skilled, culturally-diverse labor. As part of his duties, McClure manages 164 teammates and organizes the products that flow in and out of their facility. They work hard nearly year-round to supply food, taking only Christmas, Thanksgiving and New Year's Day off.
"The good thing about the food industry is people always have to eat. The bad thing about the food industry is people always have to eat," McClure jokes.
Drivers with McLane Foodservice work odd hours and in all weather conditions. "When we make deliveries, we're delivering in the middle of the night. That's when we're really active. Otherwise we're stuck in traffic all day," says McClure. "When you have a major storm hit, that's when it [business] can be huge. Even during major snow storms, people expect their deliveries."
McClure started his career with McLane Foodservice in inventory and worked his way up to taking over the challenges of being a general manager.
He advises those going into the industry that the toughest part is the hours. Warehouse workers are scheduled in the afternoons, while drivers work at night.
"It's an industry where people are always needed, it's a very stable industry, but you also have to prepare yourself for the different hours of the job," McClure says.
As part of its commitment to the community, McLane is heavily invested in reducing their environmental impact through their McLane Green Advantage initiative. This program has allowed the company to recycle 73,487 pounds of computer equipment, as well as being a major recycler of plastic wrap and cardboard, among other successful projects. In 2013, McLane introduced the SPARK Initiative with a goal of increasing awareness and providing meaningful employment opportunities to people with disabilities.
For more information on McLane, its divisions and programs, visit www.mclaneco.com.
This promoted post is written by Potomac Local under an agreement with Prince William County Department of Economic Development to showcase business in the region.
Post Your Email Notices, Press Releases, Event Fliers, and Photos
Subscribe to the weekday Breakfast Links email FREE!
Get
updates straight to your inbox.