Developed in Prince William, ISOThrive feeds human microbiome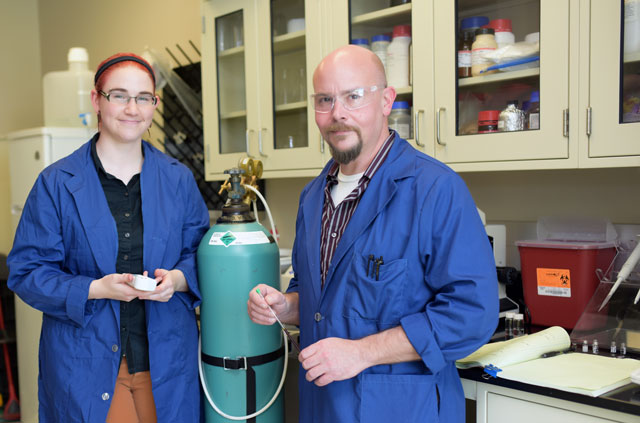 What started out as an inventor's dream, ended up being a "thriving" business in Prince William County.
In 2014, ISOThrive LLC established its laboratory in Innovation Park in Prince William County, home to the George Mason University Science and Technology Campus.  At the time, ISOThrive was the first tenant in the Prince William Science Accelerator – a unique public-private venture spearheaded by Prince William County to provide much-needed wet lab space to small life sciences companies on a commercial basis. 
Fast forward two years later, the company has achieved commercialization.  Eponymously named, ISOThrive, the company's flagship product, is a fermented prebiotic, known as "gut food," designed to promote a healthy gastrointestinal tract, boost energy levels, keep the immune system better regulated and help with weight loss over time. CEO and founder Jack Oswald, who has a background in science and engineering and is a seasoned entrepreneur, said.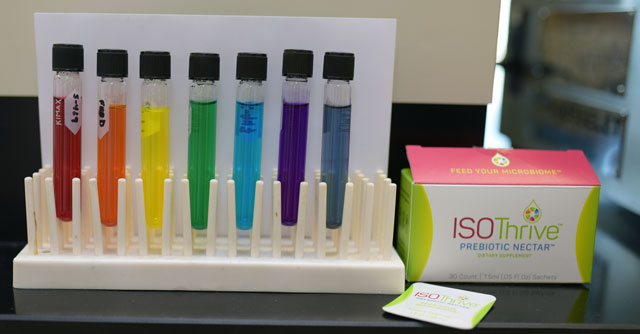 "We started the company because we realized that gut health and feeding the beneficial bacteria in the digestive system (probiotics) was fundamentally important, and, as consumers, we wanted the product ourselves." The decision to create ISOThrive just made sense to him. "It was vital for people's health, and that made it just plain good business," he said. "Everyone in Prince William County has been very welcoming. It was the right place for us at the right time," Oswald said about finding, customizing and moving into the space. "[The] concept of having space built out for this purpose is a great idea. Without pre-planned lab space, a start-up like ours could never get off the ground."
The location was also just right. The company is able to work closely with George Mason University's labs to study what the gut looks like before and after product use. Oswald said they are seeing very positive results so far.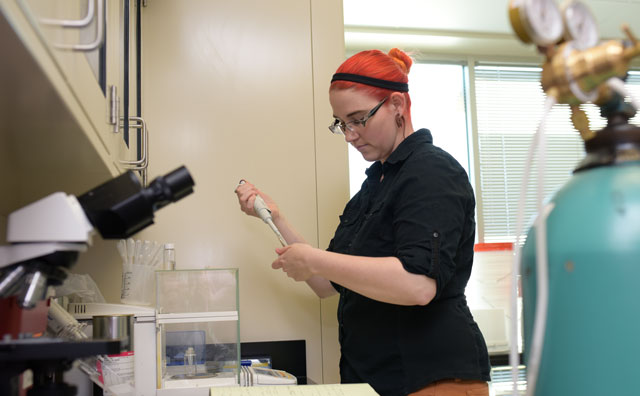 ISOThrive's products focus on feeding the human microbiome. Prior to the era of industrialization, Oswald said, foods were often fermented for preservation. These fermented foods contained natural prebiotics, but as food production became modernized, most naturally occurring prebiotics have been eliminated from people's diets.
Prebiotics are complex, short chain carbohydrates (known also as soluble fiber). The digestive system does not break them down, so when they get to the lower digestive tract, they feed healthful gut bacteria. Many people are familiar with products containing probiotics, the beneficial bacteria that live in the gut and make up the microbiome, Oswald said. ISOThrive Prebiotic Nectar feeds those beneficial bacteria to improve gut health.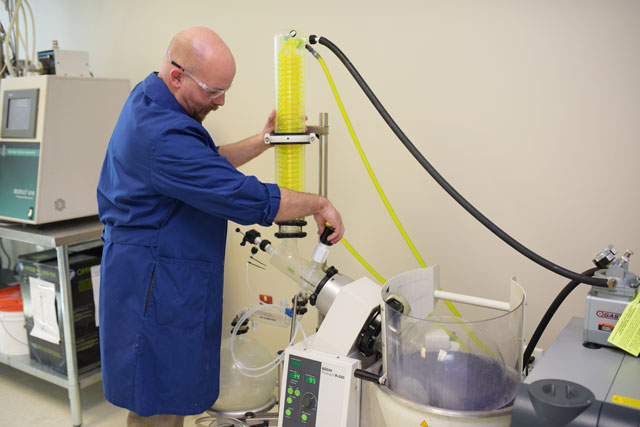 Oswald said ISOThrive wants to make sure they have a scientifically-backed product. Co-founder and Chief Medical Officer Peter Swann, M.D., is a subject matter expert in the fields of prebiotics, probiotics and the microbiome. As part of the ISOThrive team, Swann helps ensure the science behind their product is solid, safe and effective.
Oswald said Prince William County provides the ideal location for them, as it is close to Washington D.C. and has plenty of growth opportunities. "We're eventually going to grow out of the building," said Oswald, "but we plan to stay in the area." He added ISOThrive is pleased to be creating high-quality jobs for people in Prince William County and nearby communities.
In the future, ISOThrive would like to build a manufacturing facility in the area. "But," Oswald
said, "we're a young company, so we're just in the thinking phase of that right now."
As a "thank you" gift to Prince William County, ISOThrive is offering a special "Friends and Family" 50% discount to all Prince William County employees and their families. For a limited time, the offer will also be available to the general public.
For more information on ISOThrive, visit www.ISOThrive.com.
Post Your Email Notices, Press Releases, Event Fliers, and Photos
Subscribe to the weekday Breakfast Links email FREE!
Get
updates straight to your inbox.