Electric upgrade, expansion gives Manassas power to grow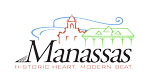 Utility service isn't flashy or high-profile — that is, until an outage occurs. 
Anything from an increase of users, to inclement weather, or even squirrels (yes, squirrels) can impact a community's power grid.  Fortunately, the City of Manassas owns and operates its own electric utilities; 80% of which are underground. 
This means every time a tree falls during high winds or a squirrel plays on the wires, your service isn't disrupted.  In the rare event of a power outage in Manassas, the average customer is without electricity for under an hour.  This is a tremendous advantage for the business community where every minute counts — 'time is money.'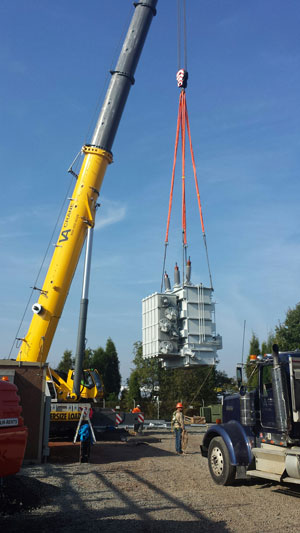 The City's four distribution substations provide electric power to over 16,400 customers.   
The Airport Substation, located on Godwin drive, not only serves the Airport, but 5 City schools, 7,400 residents, 176 commercial customers and a water treatment plant.  As the western portion of Manassas continues to grow and develop, investment in the City's infrastructure is critical. 
When Dominion Virginia Power began its plans to construct a new power line, the City seized on the opportunity to connect to the new higher voltage transmission line.  In roughly four weeks during October 2015, the 27-year-old transformer was removed, existing connections cleaned and tightened and the new underground cable was installed. 
This expansion and upgrade to the Airport's substation extends the life of the system another 30 years; adding the capacity necessary to accommodate future growth and development occurring at Gateway.  The provision of modern, reliable, high-capacity electric utilities gives Manassas a leg-up; the competitive advantage needed when recruiting new businesses to the City.     
The City's utility department exists to ensure the availability of safe, adequate and reliable water, wastewater and electric utilities at an affordable cost.  For additional information please call 703-257-8219. 
This post is written as part of a paid content partnership between Potomac Local and City of Manassas to showcase businesses and economic development in the city.
Post Your Email Notices, Press Releases, Event Fliers, and Photos
Subscribe to the weekday Breakfast Links email FREE!
Get
updates straight to your inbox.