Winning spinach and chorizo soup now on Manassas menu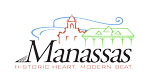 A frigid winter evening didn't hold people back from coming to historic downtown Manassas for the 2nd Annual Souper Bowl, Friday, Feb. 5.
Crowds filled the sidewalks and shops as they explored downtown and tasted 13 different soups. In the end there had to be a winner, and this year's Souper Bowl Champion was Mariachi's Tequileria & Restaurant with their homemade Chicken Tortilla Soup, featured at the Center for the Arts at the Candy Factory.
Mariachi's is a new restaurant in Manassas opening just over a month ago in the old City Square Café location on Battle Street. They featured two soups at this year's event – the winning Chicken Tortilla Soup as well as a spinach and chorizo soup.
Originally, the spinach and chorizo soup wasn't a regular menu item, but after such positive praise at the Souper Bowl, owner Antonio Escamilla added it to the restaurant's daily menu.
"We've had a few different groups of people come in since the Souper Bowl, saying they learned about us and our location after attending the event," Escamilla said. Mariachi's is owned by Escamilla, Rafael Martinez, and Primo Castlan who says their goal was to bring authentic Mexican cuisine and traditions to downtown Manassas – "it's the food your grandmother would make" said Escamilla.
Every Friday and Saturday night a live mariachi band performs in the restaurant but on this First Friday they traveled to both Calico Jack's and the Center for the Arts to supply an added ambience as attendees sampled the soups from both locations.
Head chef L. Fernando Babadilla says the key to the winning Chicken Tortilla Soup is his homemade tortilla recipe that he has had perfected for nearly five years. Chef Fernando's secret to the spinach and chorizo soup – homemade chorizo. The chorizo mixed with the creaminess of the spinach makes for a soup packed with flavors everyone can enjoy.
This year's Souper Bowl saw nearly a 20 percent increase in attendance with many already talking of their excitement for next year's event.
It was a great kickoff for this year's series of First Fridays, the next of which is Friday, March 4. Don't forget to mark your calendars and come out to enjoy a fun evening in historic downtown Manassas! For a comprehensive list of events going on in Manassas this year, go to www.visitmanassas.org.
This post is written as part of a paid content partnership between Potomac Local and City of Manassas to showcase businesses and economic development in the city.
Post Your Email Notices, Press Releases, Event Fliers, and Photos
Subscribe to the weekday Breakfast Links email FREE!
Get
updates straight to your inbox.