Millennials fleeing suburbs for cities: Challenges facing Prince William County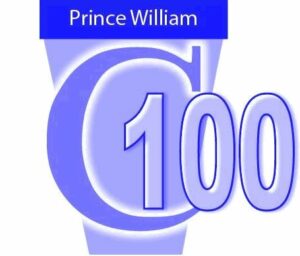 So much has changed in Prince William County in just the past 10 years, that the Prince William County Committee of 100 came together April 16 at the Montclair Country Club to discuss what the future of the county may look like and what it may need to succeed.
The Prince William County Committee of 100 holds regular non-partisan, educational forums to study interests, problems and goals of the citizens of Prince William County, as well as the cities of Manassas and Manassas Park. It has been functioning for more than 25 years.
"The rapid growth in Prince William County over the past decade has presented enormous challenges in overcrowded classrooms, efficient commuter traffic patterns, shortages of public amenities and over-stressed public safety resources," read a description of the forum on the committee's web page. "Jobs and housing are the two drivers of the future economy in Prince William County. The current economic conditions threaten growth in quality jobs, housing values and expanding business opportunities. The future for Prince William County will, in large measure, be determined by how Prince William County adapts its policies to protect the future of our community."
The panelists were Robert Buchanan, Principle of Buchanan Partners LLC and President of the 2030 Group; Dr. Terry L. Clower, Northern Virginia Chair and Professor of Public Policy at George Mason University; G. Mark Gibb, Executive Director of the Northern Virginia Regional Commission; and Ralph Stephenson, Chairman and Co-Founder of Citizens for Balanced Growth.
Brendon Shaw, director of government relations for the Prince William Chamber of Commerce, served as moderator.
Each panelist gave their take on the future of Prince William County — what it may look like and what it will need. At one point, a joke was made that more Millennials should have been invited.
One focus of the discussion was the trend of Millennials moving back into cities instead of expanding into the suburbs as previous generations have. Gibb said a "demographic inversion" is underway. For the last 50 years the region saw the people moved out of the cities to suburbia but is now seeing a population shift toward the Beltway.
If you want people to come to Prince William County, then you have to develop areas that they want to come to, Gibb remarked. "Do you want to [be] a suburban area or be more like an area that provides amenities for these new Millennials?"
Clower told the group the county needs balance, and balance comes through planning. He said land-use plans need to tie into the region's economic development strategies, which in turn need to tie into the transportation strategies.
"That can put you ahead of the game," said Clower. "Economic development is a process… It doesn't ever stop."
The next meeting will be held the evening of May 21 at the Wyndham Garden in Manassas. Visit PWC100.org for more details.
Post Your Email Notices, Press Releases, Event Fliers, and Photos
The FREE email packed with local news
The FREE email packed with local news
The FREE email packed with local news
Sign Up
News
,
Dale City Local
,
Dumfries Local
,
Lake Ridge
,
Occoquan Local
,
Woodbridge Local
,
Business
,
Gainesville
,
Haymarket Local
,
Prince William
,