Bull Run Rotary Day is Feb. 21 at the Capitol Steps Concert for charity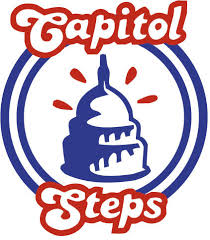 Rotary Day is typically a fun, informal event to introduce the community to Rotary and their local beneficiaries.
Rotary Day is not just for a club or district. There are National Rotary Days in many countries and even an International Rotary Day at the United Nations. The Rotary Day events convey the Rotary's relevance and highlight the good work and involvement.
The theme for Rotary International, this year is "Light Up Rotary" so there is increased effort this year to illuminate the great things that Rotarians facilitate. This year is also the 25th Anniversary of the Rotary Club of Manassas Bull Run, so there is extra pride in this year's Bull Run Rotary Day.
This year's Bull Run Rotary Day will be on Feb. 21 at the elegant Hylton Performing Arts Center and is called "Love and Laughs." It is on the eve of Rotary International's 110th Anniversary and just a week after Valentine's Day for those couples that couldn't make a date night. The evening entertainment will feature DC's Capitol Steps.
Post Your Email Notices, Press Releases, Event Fliers, and Photos
The FREE email packed with local news
The FREE email packed with local news
The FREE email packed with local news
Sign Up