Come see the Capitol Steps at Hylton Arts Center & help Cecily replace the asbestos-laden siding on her home
When Cecily was in her 20's she immigrated to the U.S. from Nicaragua.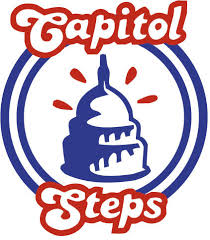 Taking a job at Home Depot in Springfield, Cecily met her future husband, Eddy, who had emigrated from Palau. Cecily and Eddy married in 2008 and now share their Woodbridge home with their two children, Cecily's mother, and grandmother.
A tight-knit family, everyone pitches in to help. Cecily operates a daycare from her home while also attending school at Northern Virginia Community College.
Cecily's mom is a certified nursing assistant with a job in Washington, D.C. Eddy continues to work at Home Depot and he and Cecily's mom and grandmother all help care for the children, too.
Habitat for Humanity Prince William County is looking forward to giving this hard working family a hand up with much-needed critical home repairs that will make their home safer, more comfortable and affordable.
Habitat for Humanity will replace the boiler that is original to the home, replace asbestos siding from three sides of the exterior and replace non-functional windows throughout the home. The deck must be rebuilt for safety. And the home will be weatherized for energy efficiency.
Habitat for Humanity thanks you for your support of the Capitol Steps event and welcomes you to join them on their work sites as a volunteer!
To learn more, visit Habitat for Humanity's website at habitatpwc.org.
Mark your calendars for Laughs & Love benefit February 21 at 7 p.m. at the Hylton Performing Arts Center. Not only are we having the hilarious Capitol Steps come to the beautiful Hylton Center, but our Rotary Club has proudly partnered with Casa, Habitat for Humanity, Rainbow Center Therapeutic Riding, Calling All Souls and Transitional Housing Barn as the beneficiaries this year.
The goal?
By selling out the 1,200 seats at the Hylton, we will raise $50,000. All proceeds raised will go directly to organizations that are on the front lines helping care for, encourage, lift spirits, give hope and opportunity to our struggling neighbors. These organizations are the unsung heroes in our community whose compassion makes our community a place we can be proud of.
They cannot do it alone!
To order tickets go to Hyltoncenter.org or call 1-888-945-2468. If you or your business would like to sponsor the event, please contact Steve Chapman, steve@washmydeck.com by Feb 10.
The preceding post was sponsored by Rotary Club of Bull Run.
Post Your Email Notices, Press Releases, Event Fliers, and Photos
The FREE email packed with local news
The FREE email packed with local news
The FREE email packed with local news
Sign Up