Rivergate Complex Approved: Changes Coming to Blighted Woodbridge
5-story complex to be catalyst of north Woodbridge redevelopment
The photos of abandoned auto buildings, vacant land, and lots overgrown with brush shown Tuesday night looked like scenes a post-apocalyptic movie.
Taken not from a film, the photos on display at the Prince William County Board of Supervisors meeting and were shot along Route 1 in north Woodbridge, an area on the decline since the 1970s.
But that will now change after county leaders approved Rivergate — 720 new condos at a new five-story development on 13 acres of land along the Occoquan River.
"This is the perfect opportunity for huge investment to stir activity in this area and cause owners to do something with their properties. It's an area that has been deteriorating for 40 years," said Mike Lubeley, a lawyer representing Rivergate builder IDI.
Nearly 10 years in the making, hope abounds that Rivergate will be a catalyst for new development in a long run-down section of Route 1 that used to be home to thriving strip malls. The area also traces its roots back to 1731 as the site where the county was founded.
The new condos will be in two buildings and will sit at the gateway to Prince William County, seen by drivers headed south on Route 1 from Fairfax County. It's an area that's been on the radar for the past five years since the north Woodbridge sector plan was approved. The plan contains guidelines for all redevelopment in the area of Route 1 between Occoquan Road and the Occoquan River.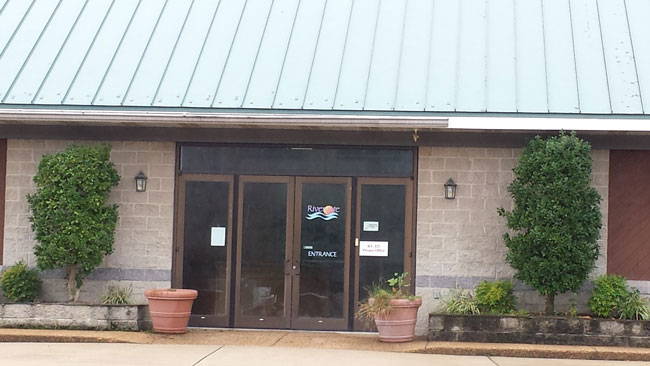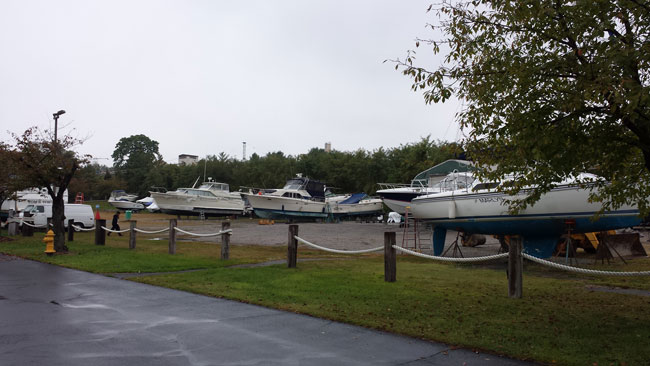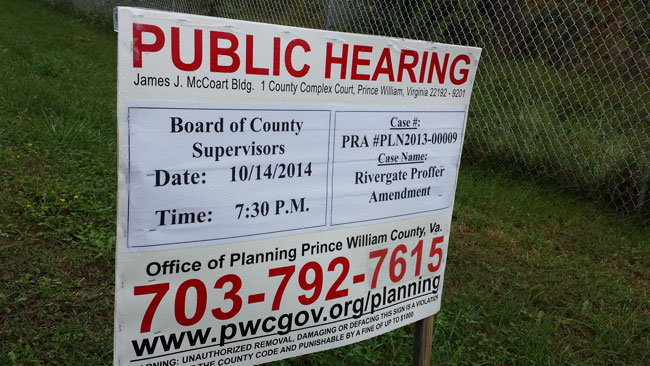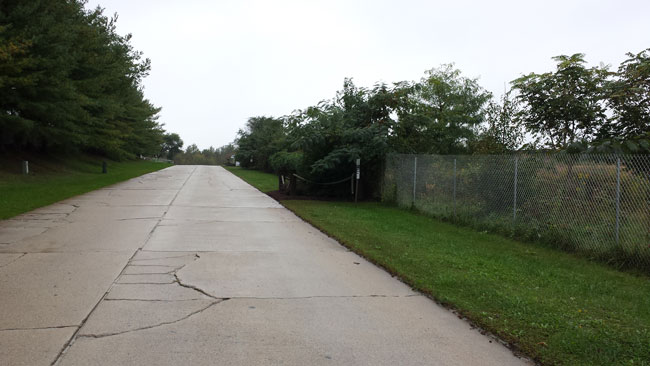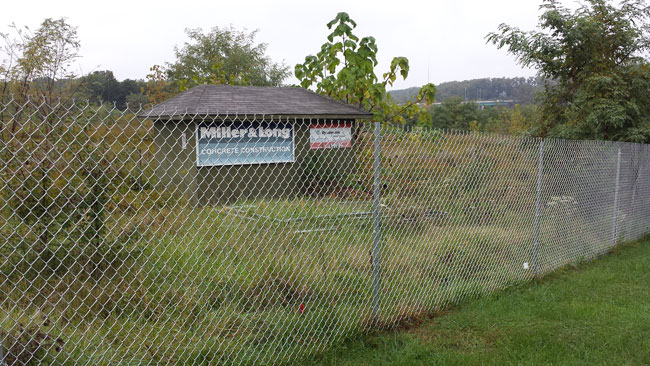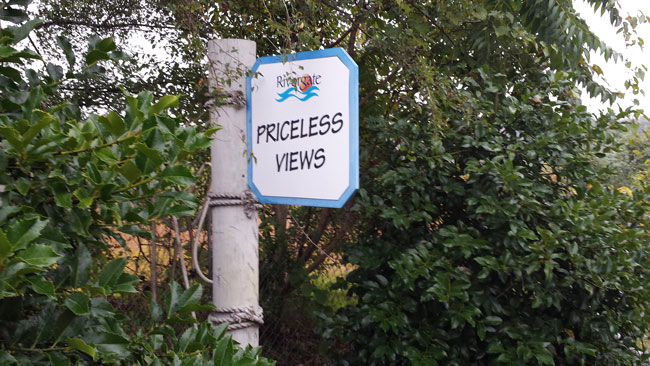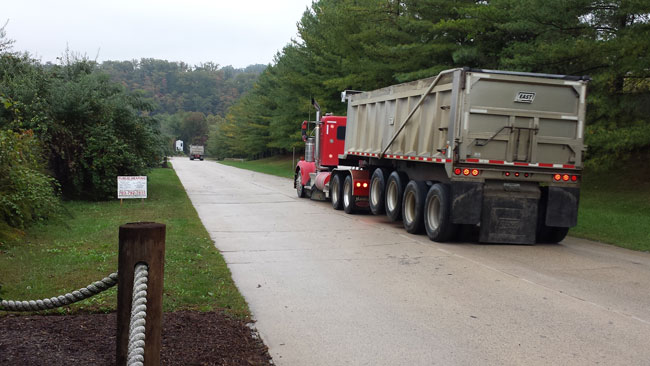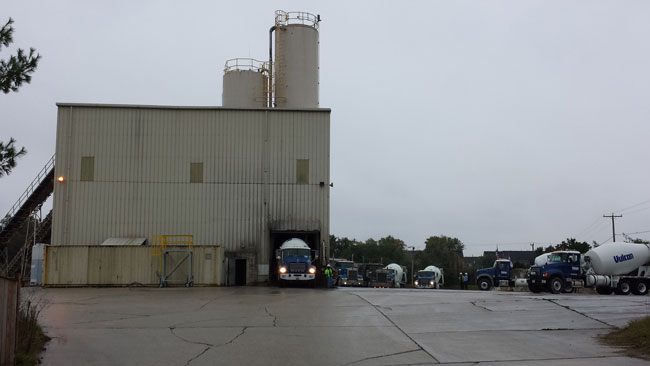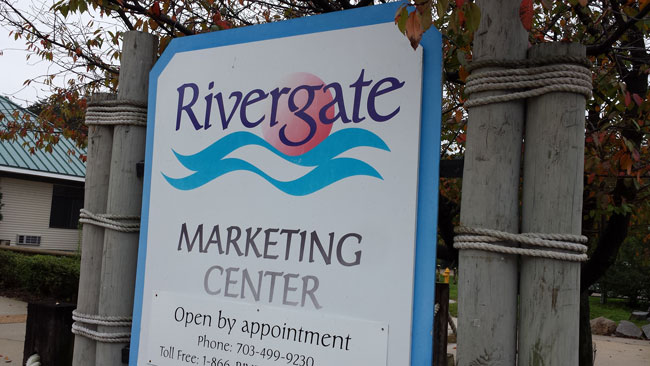 "No other jurisdiction on the east coast from Maine to Florida has put more money into the revitalization of Route 1," said Prince William Board of Supervisors Chairman, At-large Corey Stewart.
Earlier this year, leaders voted to spend $11 million to bury above-ground powerlines along the thoroughfare bringing the total cost of locally-funded improvements to more than $200,000.
"All eyes are on north Woodbridge. I know it doesn't look good nowbut it will soon."
The project won approval from nearly all Board members with the exception of Occoquan District Supervisor Mike May and Woodbridge's own Frank Principi.
Originally, Rivergate was to be built as three 15-story towers. That project won approval from the Board in 2005, prior to the recession.
Later, developers scaled back plans for the condos and sought permission to build two five-story buildings instead of three taller towers. The smaller buildings will house 720 units; the same number conceived for the taller towers.
What didn't change was $9 million in proffers the developer in 2005 agreed to give to the county to offset costs for new infrastructure and schools. Princpi said those proffers in today's dollars don't go far enough to offset the costs of additional students in crowded classrooms, and to improve traffic flow on an already congested Route 1.
"We know smart growth in Woodbridge, we see it and live it everyday, Rivergate is not Belmont bay, it is not Potomac Town Center, it is not Potomac Shores, three smart- growth developments coming out the ground today," said Principi. "The alterations strip out the uniqueness of this project and this becomes an ordinary tax-draining center for our community."
Others called for building more commercial centers that could attract higher paying jobs instead of more apartment homes. Several new apartment complexes, many of them approved 40 years ago and now being developed under Virginia's by-right use laws, are already popping along the Route 1 corridor in Woodbridge.
"How can Rivergate be less tax negative with so many cheap skate proffers?" asked Allan Stevenson, a county resident. "We need to get new high-paying jobs, or the county will continue its slide to becoming a low-wage job center."
Retailers like Walmart continue to be some of Prince William County's largest employers. The area has not enjoyed the success of its neighbor to the north, Fairfax, and Stafford to the south that have attracted larger companies to their localities.
But supporters of the project say new housing must come before high-end jobs arrive.
"Change is hard, but traffic is bad but this is a wonderful opportunity to kick-start that wonderful revitalization that needs to happen in this part of the county," said resident Alan McBride, of Lake Ridge.
The Rivergate complex is expected to be complete by 2020 and bring about 200 new students to county schools, and add $1.7 million per year to county tax coffers, according to Lubeley. Before the Board of Supervisors approved the project, government staffers gave their stamp of approval to the project after the developer rescinded their desire to make Rivergate a gated community. The development also will provide a new streetscape to the area with new sidewalks, and will complement a marina, newly revitalized riverside restaurant, and an events center which all sit next door.
Post Your Email Notices, Press Releases, Event Fliers, and Photos
The FREE email packed with local news
The FREE email packed with local news
The FREE email packed with local news
Sign Up