Popular Face Painter Transforms Children into Their Favorite Characters (Promoted Post)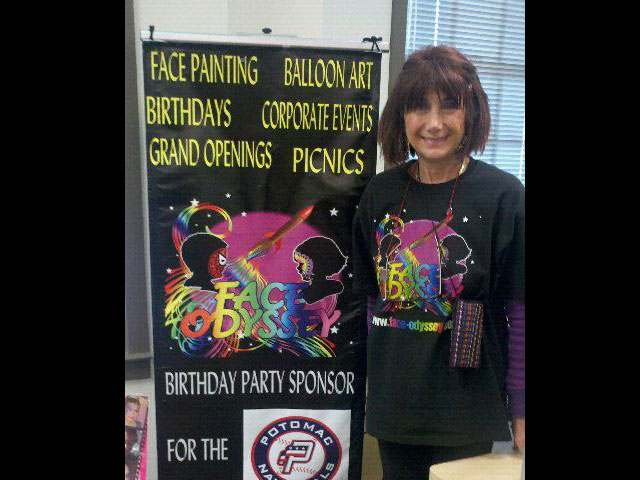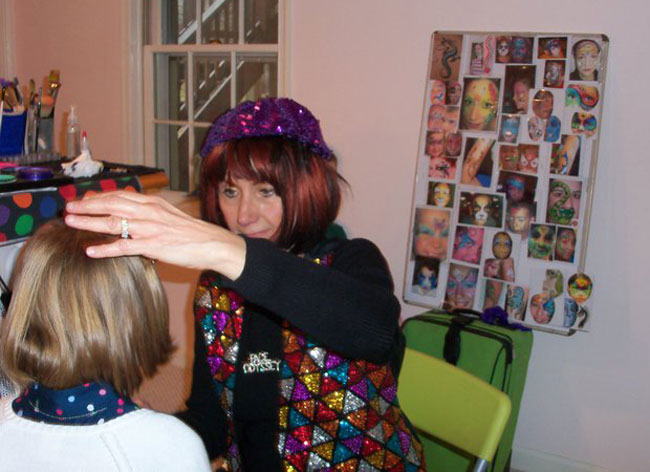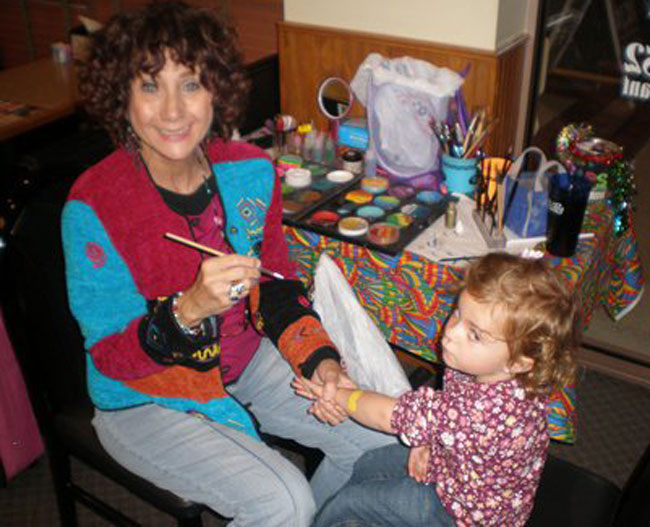 Face Odyssey, located in Woodbridge and owned by Gerri Mellen, has brought face painting to children and families around the local Washington, D.C. metro area for nearly 10 years. "Facepainting is more geared to children because they find it fun, and adults enjoy it as well," said Mellen.
Mellen travels to birthday parties, corporate events, and countless other places to provide children's entertainment. Mellen can arrange face painting sessions to have balloons, clowns, magicians, and much more to create a fun environment for children at parties.
Outside of Face Odyssey, Mellen continues to be active in the local community. She has provided free face painting on Tuesdays for Kids NIght at the Silver Diner at Potomac Mills mall and free face painting for Kids Night at The All American Steakhouse & Sports Theater in Woodbridge on Wednesday nights from 5:30 to 8:30 p.m. for the past eight years. She was also the birthday party sponsor for the Potomac Nationals in 2011 and 2012.
"When I'm finished face painting a child, I show them my 'magic mirror' and children see themselves transformed into whatever they want to be – everything from princesses, butterflies, to super heroes," said Mellen.
Mellen originally grew up in Massachusetts and started her first company called Silver Bridge Reproductions, where she first dabbled in art and manufactured stencil kits from designs inspired from things she saw in museums across New England. She was later asked to stencil designs inside new model homes built by Horizon Homes, Inc. (her family business at the time).
For the next several years, Mellen sold and manufactured unique wall stencils which she sold to museums which included the Smithsonian Institute in Washington.
Now the owner of Face Odyssey, Mellen considers herself an artist and sees face painting as her art. Her success could be attributed to the attention to detail gained from her wall stenciling business and a constant need to stay competitive in a popular industry. Mellen said that competition has dramatically increased over the years and it motivates local artists to innovate their face painting techniques.
Face Odyssey prides itself on knowing children will love the characters they've been transformed into. Face Odyssey is insured and uses FDA-approved and child complaint face paint and materials that are specifically designed for faces, and it is very professional. Mellen only sees continued growth for her company in the coming years.
For more information contact Gerri Mellen at 571-276-0928 or visit her website at face-odyssey.com. Face Odyssey is also on Facebook.
Post Your Email Notices, Press Releases, Event Fliers, and Photos
The FREE email packed with local news
The FREE email packed with local news
The FREE email packed with local news
Sign Up