Shots Fired in Dale City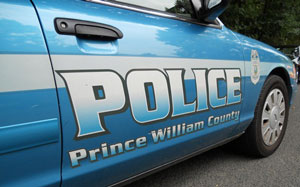 DALE CITY, Va. – On August 23, a 911 caller told police that they heard several gun shots in the area and once police arrived, they discovered shell casings in front of an apartment complex. According to the report, police further discovered evidence possibly caused by stray bullets but there were no injuries, other damages to property, or suspects found. 
Here's the latest from Prince William police:
Shooting into an Occupied Dwelling – On August 23rd at 6:13PM, officers responded to the 7000 block of Lakota Dr in Woodbridge (22192) to investigate a shots fired call. The caller reported to police that multiple gun shots were heard in the above area. Officers arrived and, upon checking the neighborhood, located several shell casings on the ground in front of an apartment complex. During a check of the immediate area, officers located a vehicle with a flat tire and a hole in the side of a residence on Patamon Way, both believed to have been caused by stray bullets. No injuries or other property damage were reported. No suspects were seen or located.
Post Your Email Notices, Press Releases, Event Fliers, and Photos
The FREE email packed with local news
The FREE email packed with local news
The FREE email packed with local news
Sign Up