Call to Action: ACTS Looking to Train Volunteers for Crisis Hotline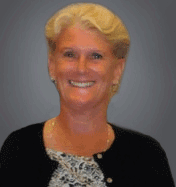 Good morning – It's back to school time at SERVE and volunteers are needed this week on August 19th from 3-6pm and August 20th from 9am-1pm to distribute backpacks to the kids with new school supplies. Its super fun and so easy! Please email Jan to sign up for this fun event at: jhawkins@nvfs.org
· ACTS in Dumfries is looking for good volunteer listeners to help out with their crisis intervention hotline. This wonderful service has been around for a long time and extremely beneficial to so many individuals. You will receive a super training to give you all the skills needed. The trainings are September 20th, 27th and October 4th. Please call (703) 221-1144 for more info. This is another wow job. Secondly, please mark your calendars for Saturday October 18th for the Annual 5K I Walk to benefit services to the homeless. This year's event is at Pfitzner Stadium at 10am. Gather your friends and family for the perfect way to spend a beautiful fall day. Please visit their website: iwalkforacts.com for all the particulars.
· Attention Volunteer Managers! You don't want to miss the Virginia Conference on Volunteerism in Richmond on September 11th and 12th. Great speakers, workshops and networking. We will be there. Please visit their website: vaservice.org for all the specifics.
· Historic Manassas has lots of fun events and volunteers are needed to help! Mark your calendars for Saturday September 13th for the Bands, Brews and BBQ Festival. Volunteers are needed for the morning shift of 10:45am- 2:45 to pour beer, check ID's, assist with ticket sales or checking the VIP tent Id's. They also need these exact same jobs done for the afternoon shift of 2:30-6pm. These events are super fun so please call Kristina at (703) 361-6599 for more info.
· Prince William Soil and Water Conservation District is looking for a Conservation Capsule Coordinator. This neat education program is distributed in the community and tasks for this position include managing the logistics of scheduling the distribution of materials and logging them back in. Please call Jeannie at (571) 379-7514 to learn more.
· Transitional Housing BARN needs adult volunteers to help sort and organize donations for their monthly yard sales. Come join the team that works during the week between 8am-2pm. They also need volunteers the second Saturday of each month to set up from 6am-8:30 am and then take down late morning. This is perfect for all the early birds out there and then you can get your round of golf in. Please call Tammy at (703) 369-1325 for more info.
· Capital Caring is starting a new program and is need of artists, musicians, people with certified pet therapy animals, and regular, amazing people with time to share to bring wonder of creating something beautiful to their patients. Contact Rachael at 703-957-1785 or rlyddon@capitalcaring.org.
· BEACON Adult Literacy needs volunteers to work with ESL adult learners. No prior experience is needed as you will be given all the tools needed to make a successful partnership with your student. The next training is August 23rd. Please call Caroline at (703) 368-7491 to learn more.
· Literacy Volunteers of America are gearing up for their next volunteer tutor training on September 20th and October 4th. Come share your enthusiasm with another adult to help them with their literacy skills. The training will give you all the skills needed to be successful. Please call (703) 670-5702 to learn more.
· If you are looking for other opportunities, please don't forget to call my wonderful team at Volunteer Prince William. Coleen can help you with the Retired and Senior Volunteer (RSVP) opportunities at (703) 369-5292 ext. 207, Shelley can help with any individual or group project and send you weekly updates if you'd like. Shelley is at (703) 369-5292 ext. 201, and Bonnie can help you with opportunities available in Disaster Preparedness at (703) 369-5292 ext. 202. Please visit our newly re-vamped website at www.volunteerprincewilliam.org. Thanks so much for all you do in our community.
Post Your Email Notices, Press Releases, Event Fliers, and Photos
The FREE email packed with local news
The FREE email packed with local news
The FREE email packed with local news
Sign Up