County Employees Reminded About Professional Dress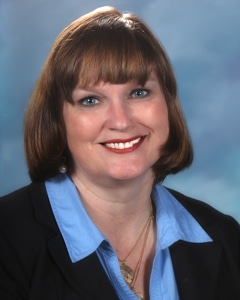 PRINCE WILLIAM COUNTY, Va. —  As we get into the traditionally hotter dog days of summer, Prince William County Executive Melissa Peacor is reminding county employees to mind their appearance in the workplace.
Here's an email memo that went out to employees on August 6 and obtained by Potomac Local News:
From: "Announcements" <Announcements@pwcgov.org>
Sent: Wednesday, August 6, 2014 12:32
To:
Subject: Please Dress Appropriately on the Job

Hello everyone,

One of the commitments I made to you when I became County Executive is that I would discuss issues with you even when they were difficult. There is one issue I want to raise with you that is important to discuss– professional dress at work. This is particularly important as we are in August when folks tend to dress more casually.

We currently do not have an adopted dress code, and I am reluctant to do so. We are all adults who should be able to make appropriate choices for what to wear to work. However, in my travels around the County, I have noticed some dress choices that don't exemplify our values as an organization. You have all heard me talk about the fact that each one of us represents the entire organization. How we present ourselves makes an impact on others and how they view this organization. So, if we dress sloppily or unprofessionally, we may give the impression to others that we don't care about our work or our customers. For those in positions that require them to go to someone's home or place of business and exercise authority to enforce codes or laws, we don't give the impression of the authority we are enforcing if we are dressed too casually.

I realize that in some cases, your dress depends on your job. However, there are standards with which we can all agree. I am not asking folks to wear suits/ties, dresses/skirts etc. (unless of course it is appropriate for the occasion). However, some examples of attire that do not meet the standard of professional dress, which I have seen in our organization, include:

· jeans/denim (unless you are in the very small percentage of employees where your job would make this appropriate and you have had that discussion with your supervisor). Denim includes not just blue jeans but any color jeans and denim skirts as well,

· t-shirts (particularly with writing/sayings on them),

· rubber beach flip flops,

· sweat pants,

· sweatshirts,

· pajama bottoms,

· casual sundresses,

· spaghetti straps/tank tops, and

· undergarments showing.

Oh, by the way, this list is not meant to be inclusive because it is not meant to be a code. So, if I haven't mentioned something that you think is questionable to wear, it probably is.

Again, none of us want to have a dress code, so please think about the impression we want to make on our fellow employees, our customers and our community; and use good judgment.

I know that you are all dedicated employees who want to do good work and to have your work taken seriously for the important contribution it makes. Part of making sure you and your work are taken seriously is dressing appropriately and professionally for the job.

So, there is the end of the difficult discussion, and I know you will take it seriously.

I hope the summer has been fun and that you are getting some much-deserved time off with your families.

Melissa S. Peacor

County Executive
County spokesman Jason Grant said the message about proper attire was part of a regular briefing sent out by the County Executive. Like any employer, says Grant, Prince William County Government has standards and has to be diligent about upholding them.
"This isn't just edict from the County Executive. "We as department directors have an expectation of what professionalism looks like, how we speak to people, and how we carry ourselves," said Grant.
Neighboring Manassas City Government has a dress policy that has banned jeans, shorts, sundresses, sneakers, flip flops, baseball caps, t-shirts, halter and tank tops, and stretch or Capri pants.
Officials recognize that not all government employees need to dress up, especially those who work in the field, and they wear logo wear or are provided a proper uniform.
In neighboring Stafford County, the rule is to look professional in the office to maintain a comfortable work environment.
"Of course is someone comes and says 'this individual makes me feel uncomfortable, they may not be wearing appropriate work attire,' we may have a conversation with that employee and no matter what the season they have to abide that our policy," said county spokeswoman Cathy Vollbrecht. 
Post Your Email Notices, Press Releases, Event Fliers, and Photos
Subscribe to the weekday Breakfast Links email FREE!
Get
updates straight to your inbox.
Readers also enjoyed...
A word from our sponsors...