Woman Reunites with Late Husband's Dog 4 Years After it Disappeared on the Day of his Funeral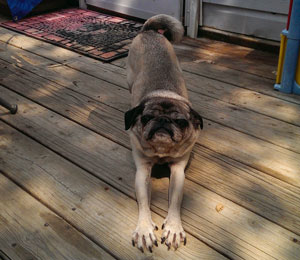 MANASSAS, Va. — Woodbridge resident Annie Thomas has been reunited with her husband's dog that disappeared after his death in 2010, thanks to the Manassas Animal Shelter.
Angel, a pug, was positively identified as Thomas' dog based on an identification chip implanted in the dog, which the shelter was able to scan.
Thomas had originally adopted the dog from a shelter to comfort her husband Nathaniel, a 26 year retired E-9 Sgt. in the Army, who had been diagnosed with a form of dementia that began to deteriorate his brain and body.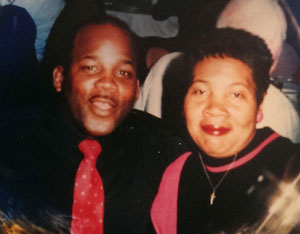 "The reason why I got the dog was for my husband in the first place, because his mind was going bad," Thomas said.
She recalled the positive influence that Angel had on him and the time they spent together.
"My husband would sit on the porch, at the back of my house, and he would always play with the dog because he didn't really know a lot, because his mind was deteriorating, but he always knew that puppy. He would always sit by the puppy, and the puppy would always sit by him, and he would pet it and talk to it, like the pug knew what he was saying."
After battling the dementia for over 10 years, Nathaniel passed away in 2010, at the same time the pug disappeared.
"The day my husband's funeral was, I came back [to the house], and the dog was missing. And for almost five years, the dog was gone," she said.
Coping with her husband's death and caring for her two adopted children, she put the dog out of her mind, until she got a random call from the animal shelter in Manassas, claiming that they had a dog that was Thomas'.
"[The dog] came out [of the shelter], looked at me, and sat right down by my feet," Thomas said. "I was on my way home, and I thought, 'Lord where did this dog come from,' because it's been over four years."
Not remembering the dog's original name, Thomas called him Dusty, but after telling others about this incredible experience where she was reunited with the pug, she decided to call him Angel.
"I know there's got to be a reason why this dog showed up again. Where has he been after all this time? And as I was telling people about the story with the dog, and all of them said that the dog was sent back to me," said Thomas. "Half of them said my husband sent the dog back to me, and the other half said it was an angel that came back to me."
Post Your Email Notices, Press Releases, Event Fliers, and Photos
The FREE email packed with local news
The FREE email packed with local news
The FREE email packed with local news
Sign Up