Potomac Local Announces 40 Under 40 Winners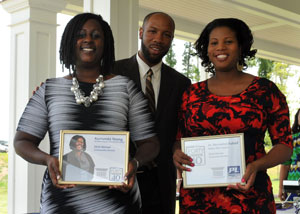 Potomac Local's 40 Under 40 award winners were announced Saturday at a ceremony at Potomac  Shores Golf Club in Woodbridge.
Forty talented professionals under age 40 from Prince William and Stafford counties, as well as the cities of Manassas and Manassas Park were honored at the event.
Brief biographies and photos of the winners are listed below, as well as the categories in which they won. Nominated by those in our community, an appointed selection committee chose 40 winners and five honorable mentions this past spring.
This marks the first time Potomac Local and Leadership Prince William held a 40 Under 40 awards ceremony.
And the winners are:
Arts, Media, & Sciences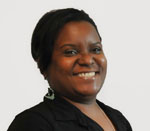 Dora Muhammad – AWARE Project
Dora Muhammad's career is grounded in 16 years within the communications and advocacy sectors on the municipal level on regional, national and global platforms. She is an author, artist and advocate for human, women's and children's rights.
Ms. Muhammad volunteered on the grassroots campaign Organizing for America, where she became a Neighborhood Team Leader for the Occoquan District with over 100 members on my team. She eventually became a Fellow, and coordinated the collaboration of the various local chapters of the Greek organizations around voter education.
Ms. Muhammad also sits on the Board of Directors of the Creative and Performing Arts Center which is a member of the Prince William County Arts Council and a Founding Resident Partner of the Hylton Performing Arts Center.
As founder of The AWARE Project (Advocacy for Women's Activism, Rights and Empowerment)- a multimedia platform- Ms. Muhammad's work was introduced to the county last fall through "SAFE HOUSE," a documentary photography exhibit in conjunction with my Celebrate Safety campaign to raise awareness on domestic violence.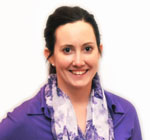 Lucetta Furr — Woodbridge Dance Company
Lucetta Furr has skill that brings out the best in the children she works with. Her vision continues to grow in Prince William County to provide opportunities for dancers to perform and engage new choreographers' works to the stage, entertaining audiences of all ages.
Ten years ago, Ms. Furr prepared eighty students dancers, ages 5 to 18, for Woodbridge Dance Company's debut, while creating her first original ballet. The success of this venture set her down a path to future growth.
Over the years she has created or restaged many ballets and contemporary works, and has won choreographer awards for some of these works.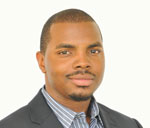 Tony Craddock – Cold Front Music, LLC
From early on, the steady stream of jazz in the background of The Weather Channel's "Local on the 8's" segments became ingrained in Tony Craddock's consciousness and eventually led him to the saxophone at age12. The connection between the weather and music became inseparable, which led him to continue playing the saxophone during his undergraduate studies at Cornell University, while pursuing a degree in Atmospheric Science.
After releasing his debut album entitled "Christmas in the Air," Mr. Craddock founded Cold Front Music, LLC, his independent record label. Mr. Craddock provides live performance, studio recording, and music education services, and some of his music has been featured on The Weather Channel and Pandora Radio.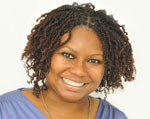 Jamie Rogers — formerly of Patch.com
Jamie Rogers, formerly of Patch.com, has been called a "new generation" journalist – someone who uses the modern tools of the internet and social media to inform readers of the news and to empower citizens in the areas she covered.
She started as a reporter working on the Patch news websites for Manassas and Manassas Park 2010 and rose to be Local Editor of Manassas, Manassas Park, and Centreville by 2014. At that time, Patch was a local news network that was owned and managed by AOL.
Her stories brought light to the communities she covered. In particular in the City of Manassas Park, her avid coverage made the workings of local government officials transparent to the public and made government officials more accountable to their actions and decisions.
Ms. Rogers now works with the communications staff at George Mason University.
Banking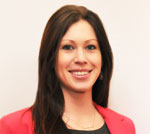 Linda Hofer – Apple Federal Credit Union
Citizenship, philanthropy and volunteerism are just a few of the civic virtues believed to be the cornerstone for success in the Prince William County community. Linda Darling Hofer's passion for people and her willingness to serve her community is why she was selected as one our region's top community leaders in the area of financial services.
Since 2006, Ms. Hofer has worked tirelessly in the credit union movement to provide A Better Grade of Banking for Prince William County residents and small business owners.
She is also recognized for her participation in the inaugural Leadership Prince William Class of 2007.
Business and Entrepreneurship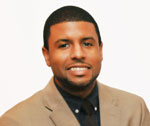 Jasmine "Jaz" Mitchell – Jaz Cuts
Dynamic entrepreneur, mentor, educator and philanthropist are all adjectives used to describe Mr. Jasmine "Jaz" Mitchell. Jaz has a strong presence throughout all of Prince William County.
As a local role model, community leader and business professional he believes strongly in the power of investment; investing in business and investing in people.
The launching of Jaz Cutz Grooming Lounge and Jaz Cutz Salon & Barber Shop, located in Historic Downtown Manassas, was the area's first introduction to this minority business owner. Since then, he has worked to establish the first Barbering Program in the history of Prince William County's educational system.
Andrea Grant Wright – Lee Hecht Harrison
Andrea Grant Wright consults with large and mid-size national, multinational, and global organizations, across all industries, on complex business issues impacting workforce requirements. She brings over 15 years of corporate and entrepreneurial achievement across various industries, specifically in the areas of human resources, operations, project, account, and event management.
Andrea believes in servant leadership and is passionate about supporting and promoting business in the Prince William County community. Also passionate about workers, when a large number of people began calling her office in need of job search assistance, she planned and oversaw a community job fair that yielded over 200 attendees and 20 employers at a local church, all on a $50 budget.
Later that year, as co-owner of CCAA Events, she helped plan and oversee a fundraiser that netted just shy of $5,000 for a Woodbridge High School teacher that needed help paying for cancer treatments.
And, when a Woodbridge family lost their mother to cancer CCAA jumped into action. With five kids under 13 years old, the grief stricken husband didn't know what to do. Andrea created the funeral program and helped raise over $9,000 for her burial and funeral expenses.
Ari Squires – Aspire with Ari
Ari Squires is a multifaceted leader whose aim is to help females, and help organizations realize their unlimited possibilities. Ms. Squires is a personal branding, etiquette consultant who works specifically with women and adolescent girls.
She is extremely passionate about the empowerment of girls and women and has dedicated her life and creative energies to this cause. Having been homeless, broken and in the system, Ms. Squires understands the struggles of fear, hopelessness and the struggles of trying to find your way.
Her areas of expertise include leadership, personal branding, business and social etiquette, manners, personal development skills, coaching and consulting.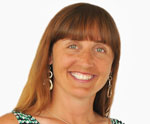 Jenny Sullivan – USMC Wounded Warrior Regiment
Jenny Sullivan Program is the manager for The Warrior Athlete Reconditioning program, commonly known as WAR, which provides opportunities for wounded, ill, and injured marines to engage in both physical and cognitive activities outside the traditional therapy setting.
Ms. Sullivan manages the WAR program at the headquarters level to ensure that subordinate units are complying with policies and procedures.
Her job is to create opportunities for wounded, ill, and injured Marines to fine tune their athletic skills, strengthen their bodies and support each other through their recovery process. These opportunities include executing eight sport camps, numerous clinics, partnership with benevolent agencies, and creating an international Olympic-style competition for the Wounded Athletes called the Marine Corps Trials.
Community Service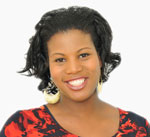 Dr. Bernadine Futrell – Make the Future
Dr. Bernadine Futrell is a dedicated public servant who has helped serve the youth of Prince William County in many capacities, tirelessly. Founding the non profit organization Make the Future with her husband, Delegate Michael Futrell, Dr. Futrell has mentored and helped develop thousands of young men and women.
Whether helping rebuild the General Heiser Boys and Girls Club, working with the youth at Harvest Life Changers Church where she and her husband serve as Junior Deacons, or writing youth development curriculums for other youth programs, her dedication and sacrifice should be commended. Prince William County is a much better place because Dr. Futrell is here.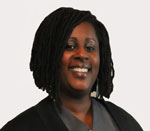 Ramunda Young – Northern Virginia Community College
Ramunda Young is the Campus and Community Relations Specialist for Northern Virginia Community College's Manassas Campus, commonly known as NOVA, where she is responsible for strategically connecting the campus to the community through innovative partnerships with both local government and business organizations.
Although relatively new to the Prince William County/Manassas community, Ms. Young has hit the ground running and is the inaugural co-chair of the Minority Mentoring Leadership Program which pairs minority students attending NOVA's Manassas Campus with area business leaders.
In November, Ms. Young was appointed by Board of County Supervisor, John Jenkins, as a Commissioner of the Prince William County Human Rights Commission.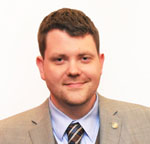 The Honorable Ian Lovejoy – Home Instead Senior Care / Manassas City Council
The honorable Ian Lovejoy serves not only as the Director of Operations of Home Instead Senior Care in Manassas, the largest provider of senior care services in Prince William County, but also serves the citizens as youngest elected official in Northern Virginia, serving the Manassas City Council.
With over 230 employees, Home Instead Senior Care is challenging, yet rewarding provides a true public good to citizens of Northern Virginia. In addition to serving on the City Council, Mr. Lovejoy also serves as the president of the Manassas City Public Schools Education, is a member of Coalition for Human Services, serves as a board Member for the Manassas Family Services Advisory Board.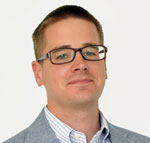 Sam Druetzler – Habitat for Humanity Prince William
Sam Druetzler started working for Habitat for Humanity Prince William County in 2006. He was hired to work part-time in the Habitat ReStore, a retail program of Habitat for Humanity.
Mr. Druetzler worked his way into a full-time position and increasing responsibility until he became the ReStore Manager while also completing a degree in Public Administration at George Mason University. Today, he is the Operations Director at Habitat for Humanity Prince William County and oversees finance, personnel and ReStore operations for the growing affiliate.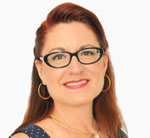 Jennifer Watson — Stafford Junction
Jennifer Watson serves on the leadership team at Stafford Junction, a faith-based non-profit organization in heart of Stafford County. Founded in 2002, the organization provides after school and summer programs for elementary and middle school students in low-income neighborhoods of Stafford County.
By partnering with organizations in both public and private sectors, Stafford Junction impacts the lives of hundreds of children and their families by in the county. Jennifer plays a vital role at Stafford Junction by developing relationships, building partnerships, and recruiting volunteers that make everything possible.
Culinary Arts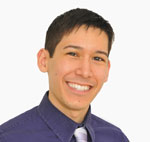 Jason Shriner – The Aubergine Chef
No ordinary food blogger, is how to describe Jason Shriner's passion for the culinary arts and unique entrepreneurial spirit. Prince William County's very own pastry chef, Jason Shriner, caught the eye of Every Day with Rachel Ray magazine after he posted one of his culinary video blogs online. Soon afterwards, he was featured in the magazine's Talk with Friends section in the Holiday 2010-2011 issue.
Propelling forward from this accolade, Jason began teaching classes at the Manassas Park Community Center in January 2011, offering in-depth, university-grade baking and pastry classes to the public. He also provides intense in-home classes to individuals, social groups, and restaurateurs.
Despite his busy schedule, Jason continues to update his blog on a monthly basis, and has a YouTube following of over 5,800 subscribers with nearly 1.5 million views.
Government and Public Affairs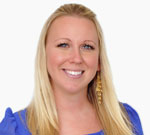 Officer Heather Munsterman – Manassas Police Department
Manassas City Police Officer Heather Munsterman was struck by a moving vehicle one year ago while on patrol on Route 28 in Manassas. The driver was texting while behind the wheel. It was news that captured the attention of our region. Many residents, public officials, friends and family all came together to say a prayer and hope for her full recovery.
Munsterman returned to the force seven months later and has returned to serving her community of Manassas. The collision sparked an awareness campaign aimed at publicizing the dangers of texting while driving. The driver who struck her was sentenced to He serve one year in jail and two years of probation and ordered to pay $1,375 in fines.
Steven Mattos – Prince William County Police Department
Steven Mattos is an ambassador to not only the Prince William County Police Department but also our community. He always volunteers to represent the police department on recruiting trips across the state because he is a great example of how someone can grow up here in Prince William County, come back home, and create a life here.
Passionate in giving back and working with our public schools, Mr. Mattos has participated for several years now with the annual "Shop with a Cop" that pairs a needy child with a police officer at Christmastime to help create positive interaction between the child and police, as well as provide a toy and a smile for a deserving child.
Mr. Mattos is a graduate of Virginia Tech, and he has been previously honored by the Prince William County Police Department for "going beyond the call of duty."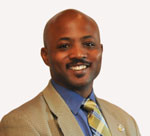 Antonio Merrick — Virginia Employment Commission
Since 2012, Antonio Merrick has worked so that others might have a job. Mr. Merrick is a veteran employment representative with Virginia's employment office in Woodbridge. While there, he's developed a key strategy of using local employment data to help find work for military veterans living in Prince William County.
Mr. Merrick has recently taken his job-finding effort state wide as part of the Commonwealth of Virginia veteran hiring program. He also serves on the Northern Virginia Technology Council as a human resource task member.
In his community, Mr. Merrick is active in the Prince William Chamber of Commerce, the Prince William Committee of 100, the Virginia Leadership Institute, and serves on the disaster response team for the American Red Cross National Capital Region.
Healthcare and Medicine
Nisi Barrett – All Heart Initiative, Inc.
Nisi Barrett values education, and she has made it her business to make sure all of us are educated on how to properly administer CPR.
Ms. Barrett is an education, infection prevention, and patient safety nurse, and is the founder of the All-Heart Initiative. She is an ambassadorship with American Heart Association and that has led her to teach all over the U.S. at places like law firms, such as Pillsbury Winthrop Shaw Pittman, major corporations such as Hewlett Packard, community organizations such as Girls Scouts of America.
Ms. Barrett is also a longtime supporter of educating women in Prince William County about breast health and has hosted numerous events to bring awareness to the dejected statistics of breast cancer, and she has participated in multiple Susan G. Komen 60 mile Walks.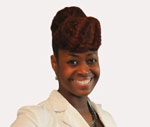 Artemeshia Adams – Meshia's Hope
Artemeshia Adams, known as Meshia, has dealt with chronic kidney disease for 20 years. During her journey she has been fortunate to have people placed in her life who have taken excellent care of her and have given her a lot of support.
Ms. Adams uses her experiences, compassion and knowledge to help others living with kidney disease through her organization. Meshia's Hope aims to educate, empower and raise awareness about kidney disease
Ms. Adams serves as a subject matter expert for the Mid-Atlantic Renal Coalition (MARC) and participates on monthly calls to assist with moving quality improvement initiatives forward. Ms. Adams participates with various dialysis centers to educate patients, speaks and educates in the community about kidney disease and organ donation, donates quilts and neck pillows to dialysis patients and advocates on Capitol Hill in support of legislation that affects kidney patients.
David Winokur – Sentara Northern Virginia Medical Center
David Winokur is a young executive formerly with Sentara Healthcare in Woodbridge. In addition to his work responsibilities, David is also served as active member of the Woodbridge Rotary and sat on the Board of Directors of the Prince William Area Free Clinic.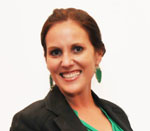 Heather Huneycutt – Novant Healthcare
Heather Huneycutt is a Registered Nurse and has worked at Novant Health for eight years. Ms. Huneycutt moved to this area three years ago to oversee the operations and build for the new Novant Health Medical Center in Haymarket.
She has held various roles throughout her tenure at Novant, including operations manager, director of strategic growth, senior director of operations for Heathcote Health Center and most currently, at the Vice President of Physician and Ambulatory Division for the Northern Virginia market.
Ms. Huneycutt also represents the community on the Didlake Board of Directors, Prince William Chamber Board of Directors, Novant Health Foundation Board of Directors and the Prince William County Chair for the March of Babies, supporting the March of Dimes.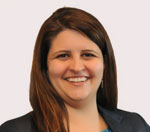 Sheri Warren – Virginia Healthcare Foundation
Sheri Warren has experience implementing health programs in over 40 countries. Most recently, she served as the Director of Grant Programs for the Potomac Health Foundation serving eastern Prince William County. She was responsible for the development, monitoring, and evaluation of a portfolio of 89 projects valued at over $13 million.
In August 2013, she enrolled at Virginia Commonwealth University to complete a PhD in Health Service Organizations and Research. Shortly after starting classes, she accepted a role with Virginia Health Care Foundation, helping uninsured Virginians and those who live in underserved communities across the Commonwealth to receive medical, dental and mental health care.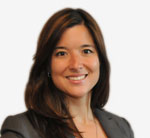 Helen Linton – Sentara Healthcare
Helen Linton was new to the healthcare industry when she started with Sentara Healthcare in August 2012. Ms. Linton grew up in the Woodbridge community. She left the country for a few years, but has returned to be close to her family and resides in the community that raised her.
Her family not only lives here in Prince William, but operates their own businesses as well. Providing quality healthcare to the Prince William community is more than a job for Helen, it is a passion because of her close family and friend roots she has here. Helen works with several community groups to help discover what healthcare services Prince William country is missing and helps determine if there is a public need for such services.
Legal
Austin Harris – Vanderpool, Frostick, and Nishanian
Austin N. Harris was born in Stafford County, a place his family has called home for over five generations, and where he lived and worked until he attended Virginia Tech from 2005-2009.
After earning his bachelor's degree, Mr. Harris enrolled at the University of Miami School of Law where he spent two years of his legal education before being invited to be a visiting student at the University of Virginia School of Law in Charlottesville.
Mr. Harris, now of Vanderpool, Frostick, and Nishanian, can trace his contributions to the Manassas community back to his early professional life. Most recently, he served as a White House Intern in the White House Counsel's Office in the Executive Office of the President.
During lunchtime, he can be found in the restaurants in and around Old Town Manassas getting to know the people who drive our local economy.
D. Bradley Marshall – Prince William Assistant Commonwealth Attorney
Bradley Marshall has lived and worked in Prince William County for over 20 years. After graduating from Brentsville District High School, he went on to earn a Bachelor of Arts degree from the University of Virginia, and a law degree from Michigan State University. During both summers of law school Brad interned for the Hon. Paul B. Ebert, the Commonwealth's Attorney for Prince William County and the cities of Manassas and Manassas Park.
Mr. Marshall has served as a Law Clerk and is Assistant Commonwealth's Attorney. Brad is the criminal street gang prosecutor, focusing on violent crimes and firearms offenses, as well as criminal interdiction and insurance fraud.
Mr. Marshall serves on the Board of Directors of the Prince William County Bar Association, Prince William County Bar Foundation, and Friends of SERVE, and is Vice Chairman of the Community Criminal Justice Board. Brad is also a 2013 graduate of Leadership Prince William, and currently serves on its community service committee.
Sheyna Burt — The Law Office of Sheyna Nicole Burt, PLC
Sheyna Nicole Burt focuses her law practice on the representation of condominiums, cooperatives, homeowners' associations, charitable nonprofits, and families located in Virginia and Washington, D.C. Ms. Burt provides her clients with a full battery of legal services including negotiations, litigation, document drafting and review, covenant enforcement, assessment recovery, and counseling related to governance.
Sheyna grew up in a military family, finally settling in Virginia. She graduated from The College of William and Mary, earning a B.A. cum laude in Music and History in 1998 and a J.D. in 2001. Sheyna has practiced law for more than a decade, beginning her professional career as a law clerk for the Judges of the Circuit Court for the City of Alexandria, Virginia before going on to practice insurance defense at a multi-national law firm and then community association law in northern Virginia and DC.
Sheyna's commitment to community extends beyond the firm. Sheyna is Chair of the Prince William County Arts Council and President of the Board of Directors for Old Bridge Chamber Orchestra. She was selected to participate in Leadership Prince William, Class of 2013.
Marketing, PR, and Advertising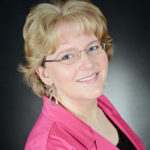 Kristina Kotlus – Prince William County Moms – PWCmoms.com
Kristina Kotlus, started PWCMoms.com after a friend told her she should share the calendar that she compiled each month for a playgroup with.
A native of Prince William County, she attended college at Holy Cross, got married, and then returned home to Prince William County. With a constant stream of kid-friendly events, PWCMoms.com is a website designed to keep you and your family busy by letting its readers know about fun upcoming events in the area.
Mrs. Kotlus says her husband is amazing and works full-time as a software engineer to pay for web hosting, math books for her homeschooled children, and the seven thousand activities our children are enrolled in. He's wicked awesome, she says.
When she grows up, she would like to be a professor of religious studies, and in the past have worked as a children's minister at various local churches.
Real Estate
Scott Jacobs — Jacobs & Company 
Born in Prince William County and have been a resident of the Brentsville District for over 23 years, Scott Jacobs has deep roots in our area . Mr. Jacobs went to high school at Brenstville District High School where he had a very successful career wrestling and playing football.
After graduating from Marshall University, Mr. Jacobs decided to take a position at Asset Management Consultants where he became Vice President after 2 years. After becoming a Realtor, Mr. Jacobs founded Jacobs & Company Real Estate in Nokesville. Mr. Jacobs Prince William Association of Realtors Board, the State Commercial Council for two years, and as President of the Commercial Industrial Land Exchange for the past two years.
Mr. Jacobs is now seeking a seat on the Prince William County Board of Supervisors.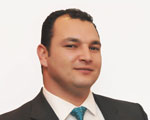 Coby Alaoui – Coby Realty
Coby Alaoui is originally from Morocco in North Africa and has been a resident of the U.S. for the past 14 years. Since then, he's worked diligently to create the American dream for himself. Starting as a bike courier in Washington, D.C., own courier company, Viper Courier, in 2005.
After several years of studying English and, Mr. Alaoui became a real estate agent in 2010 with Long and Foster. In late 2013, he started his own brokerage firm and became licensed with Virginia as a Principal Broker and opened Coby Realty in January in Manassas.
Mr. Alaoui created a professional online group via Meetup.com to provide in-person, monthly workshops and seminars to potential first time home buyers and sellers in an effort to ensure they make a sound decision before taking the next steps into homeownership.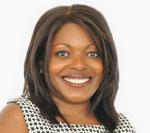 April McMillian – Prince William Association of Realtors
A Prince William County resident of more than 22 years, April McMillian leads the Prince William Association of Realtors in Woodbridge.
Ms. McMillian has been with the organization since 2005 and took over the role of CEO last fall following the resignation of CEO Richard "RJ" Marshall. McMillan originally joined PWAR as the Development Manager, prior to that she worked with the Potomac News newspaper.
Ms. McMillian administers daily operations and work in concert with the Executive Committee and Board of Directors as the Chief Executive Officer. She is also a liaison to Budget & Finance, Executive, Governance and Legislative committees.
Technology & Start-up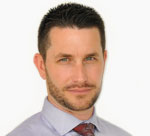 Dan McNelis — Co-Founder and CEO of Dito
As Co-Founder and CEO of Dito, Dan McNelis is an established thought leader in the Google Enterprise ecosystem including forging Partnerships throughout Google, ISV's and Dito's North America clients.
Mr. McNelis brings Reseller Channel, Procurement, Implementation and Business and Product Management experience to Dito from his previous roles at Intel Corporation and Lockheed Martin throughout the 2000's.
Mr. McNelis earned his bachelors in Electrical Engineering with a minor in Economics from Virginia Tech. When partnering with CIO's, Dan blends business and technical acumen to understand Enterprise needs and drive adoption of new technology to improve End User productivity and results to the business.
Justin Porras – Turner's Total Communications
Justin Porras graduated from The University of North Carolina at Chapel Hill in 2011 with a Business Management/Marketing degree. In 2012 Justin completed at UNC the Kenan-Flager Business School Program. In August 2012 Justin started his career at a new Prince William County Communication company, Turner's Total Communications.
Mr. Porras has achieved the following certifications during the past year with TTC: Virginia Department of Criminal Justice Services Security Agent for Sales, Avaya Professional Sales Specialist Certification, Avaya Certified Implementation Specialist, Avaya Certified Solutions Specialist, Generac Certified Sales Specialist, ACU RTI Level 2 Advanced Integration Design Programmer.
Mr. Porras is a member of the Prince William County Chamber of Commerce and participates in the Chamber Young professionals group. Turner's Total Communications worked with non-profit Manassas Mid-Wife Health Center and installed a new phone system with a minimal cost to the organization with donation of hours to install.
Sports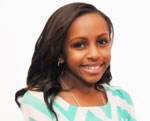 Sade' Smith – Student Tri-athlete
Touted as one of Prince William County's future leaders in the fastest growing sport in the U.S. Olympic Movement, Sade' Smith is being honored as our youngest award winner. In early 2014, the NCAA recognized the triathlon as an emerging sport for women. The announcement was a huge milestone in Sade's life, as she has been training for both a collegiate- and Olympic-career in the sport since the age of eight.
Triathlons peaked her interest at an early age because she was able to participate in three of her favorite sports – swimming, cycling and running. She competed in her first triathlon locally in 2010 (where she placed third), and subsequently declared the triathlon as "the sport" after several local, regional and national rankings.
Sade' has been successful at balancing her rigorous training schedule and maintains good grades as a student at Highland School located in Warrenton. She is actively involved in community service projects in Prince William and Fauquier Counties.
Youth and Education
Timothy Rook – Premier Martial Arts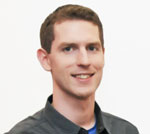 Building the community, by helping people get in shape, is how Timothy Rook, Jr. spends much of his day. In 1991, Mr. Rook began his business with just one small class held at a local daycare. Since then, course offerings have expanded to include: martial arts, teen leadership training sessions, competition training, kick boxing, and Jujitsu just to name a few.
Mr. Rook prides himself in being able to help students achieve success habits which have inevitably improved their school work and home lives. Specifically, his programs have taught socialization skills, behavioral development and character building….techniques that have also been useful to his adult audiences as well.
Mr. Rook's commitment to his community focuses on the well-being of Prince William County's youth. For that reason, he can be found speaking to local schools on issues such as bullying and child safety. He also empowers his staff by creating opportunities for them to become future business owners through Certified Instructor Training programs.
Anna Collins – Teacher, Prince William County Public Schools
At an early age, Anna Collins was fascinated with characters in movies and books that depicted teachers in such a great light. She valued the role educators had in shaping lives — particularly young ones. Specifically, she loved the idea of being able to inspire others, and wanted to use her creative abilities to give kids experiences they would always remember and appreciate long after they left her classroom.
For more than ten years, she has served as an elementary school teacher throughout Minnesota and here in Prince William County. Her interactive lesson plans, which typically culminate into a major school production, is why she is considered the "coolest teacher" in the history of T. Clay Wood Elementary School according to her students. Her creative passions have made learning fun for the students within the community.
Ms. Collins credits her grandparents (also school teachers) and parents for establishing a rewarding path for her to follow.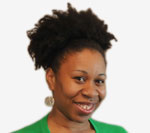 Simeaka Melton – Founder, Rising Above Expectations
Simeaka Melton is a Teen Self Esteem Strategist and the Founder of Rising Above Expectations Youth Services, Inc., a mentoring and leadership organization that focuses on self esteem building, healthy relationship education as well as suicide and self harm prevention education. The organization was inspired by her daughter Aaliyah Melton, developed for all girls and expanded to boys with the help and support of her three sons and husband.
Known by others as "the purpose pusher" Simeaka Melton is dedicated to assisting others in discovering their purpose, encouraging them to transition from potential into purpose, and to live life out loud. She has established a solid reputation in youth speaking, workshop facilitation, curriculum development, youth events, empowerment and inspiration.
Todd McCormick – The HOUSE Inc.
Todd McCormick is the Executive Director of non-for-profit The House, Incorporated, and is responsible for program development, staff hires and training, making this local model recognized as Best of Prince William.
Winner in multiple categories in consecutive years, and named '2014 One of the Best' by Catalogue for Philanthropy: Greater Washington. Mr. McCormick is proud father of Deray, a Prince William County Public School graduate.
Mr. McCormick's work and programs were recognized and given the 'Innovative Award' from The Potomac Health Foundation Board Of Directors for the fully developed and manage creation of Fitting In, a childhood obesity initiative for students and families in Prince William County.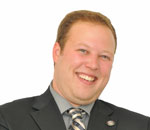 Ben Hazekamp – Boy Scouts of America 
Ben Hazekamp works for the Boy Scouts of America. He started in Eastern Prince William County in August of last year and since then has been a welcome asset to the team in the National Capital Area Council.
Through the work of the volunteer base in Prince William County, Mr. Hezekamp and his team are able to provide a great program that exceeds expectations and offers the youth of our area the opportunity learn, explore and grow into the better young adults and citizens in our country.
In the local community, some of Mr. Hazekamp's larger projects are the Scouting for Food Project which last year collected over 42,633 pounds of food for local food pantries, and a flag retirement program which he hopes to give businesses and the community the opportunity to properly retire a flag instead of throwing it in the trash.
Keeyana Mahoney – formerly of thte Greater Manassas/Prince William Boys and Girls Club
Keeyana Mahoney spent more than 10 years with the Boys and Girls Clubs, many of them spent right here working in the Greater Manassas / Prince William County clubs.
She was responsible for overseeing financial budgets, philanthropic engagement, staff leadership development, youth development initiatives and grant management at all three sites in the Prince William County/Manassas area.
A newly wed, Ms. Mahoney calls the Manassas area home.
Honorable mentions
Sean Wiltshire – Kensington Vanguard
In December 2013, after Clear to Close Settlement Services was acquired by Kensington Vanguard, Sean took on the role of managing the firm's Washington,D.C. area operations and business development.
Prior to joining Kensington Vanguard, Wiltshire was the President of Clear to Close Settlement Services, LLC, a successful title and settlement agency whose business concept was based on two things: 1) stellar, old-fashioned customer service backed by today's technology; and, 2) well-honed business practices that allow for each transaction to be tailored to the specific needs of each customer.
With more than 15 years of experience in real estate, Wiltshire has gained sales, management and lending expertise from several of the largest and most renowned financial institutions in the industry where he earned top honors in every position he held.
Andrea Whaley – Prince William Chamber of Commerce
Andrea Whaley was hired six years ago as the assistant to the Prince William Chamber of Commerce's membership and events directors. Within six weeks, she was setting
up shop in Gainesville for a brand new satellite office, which I had been asked to run.
New doors continue to open for Ms. Whaley, and she says she'll continue to walk through them as long as the opportunities will allow her to maintain her creativity and develop new skills.
As a member of the Chamber staff, Ms. Whaley is involved in the community "by default." She has overseen the chamber's Education Committee and Young Professionals.
The Honorable Robert "Bob" Thomas — Stafford County Board of Supervisors
The Honorable Robert "Bob" Thomas, Jr. was elected to the Stafford County Board of Supervisors representing the George Washington district in November 2011.
Mr. Thomas serves on the By-Laws committee, the Community and Economic Development Committee, the Finance, Audit and Budget Committee and the Joint Board of Supervisors/Utilities Commission Committee.
In 2006, Mr. Thomas co-founded Capriccio Software, Inc. which is located at the Riverside Business Park in Stafford and he currently serves as the company's President and CEO.
Mr. Thomas earned his Associate's in Networking from Northern Virginia Community
College and his Bachelor's in Computer Information Systems from Excelsior College. Mr. Thomas and his wife Christi have eight children and are members of Spotswood Baptist Church.
Post Your Email Notices, Press Releases, Event Fliers, and Photos
The FREE email packed with local news
The FREE email packed with local news
The FREE email packed with local news
Sign Up