Now Hiring: Event Marketing Specialist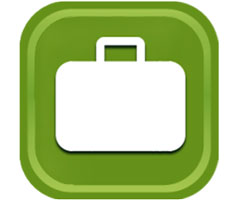 Title:     Event Marketing Specialist
Reports to:  Director of Events
FLSA:    Exempt
Job Summary
The Event Marketing Specialist is responsible for promoting, marketing and assisting with events and programs.
Essential Job Functions
Work with the Chamber's Director of Events and the marketing team to execute the marketing plan for Chamber events
Coordinate the writing of press releases
Coordinate input to print media
Communicate with event sponsors to ensure satisfaction with benefits
Assist with event planning and execution
Other duties as assigned
Typical Working Conditions
Office environment and work at off-site locations such as conference centers. Some weekends and evenings required. Position requires some physical exertion such as pulling, pushing, reaching, bending, standing, walking and lifting up to 30 lbs.
Minimum Qualifications
Bachelor's degree or equivalent work experience
Excellent customer service, written and oral communication skills
Proficient in Microsoft Office suite
Familiarity with social media platforms (Facebook, LinkedIn, Twitter)
Strong organization, time management and multi-tasking skills
Analytical skills
Adept at learning new  skills
Flexibility; openness to a variety of work and skill levels
Attention to detail and deadlines
Ability to self-direct and prioritize workload
Ability to work cooperatively with staff and volunteers in a team environment
Excellent interpersonal skills
High energy level
Equal Opportunity Employer
Please submit resumes to info@pwchamber.org by Monday, August 4, 2014.  
Post Your Email Notices, Press Releases, Event Fliers, and Photos
Subscribe to the weekday Breakfast Links email FREE!
Get
updates straight to your inbox.