Now Hiring: Seeking PT Party Store Superstar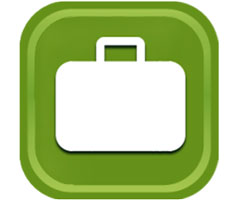 A new Party store in Woodbridge is seeking a part-time cashier, sales & marketing guru!
Nyea's Party Store, 14549 Jefferson Davis Hwy, Woodbridge, VA
Call 914-216-9471
nyeasparty@gmail.com
We are seeking a part-time sales associate/ cashier to lead the store in outside marketing and assist the manager in running the new store. This is an ideal position for someone with past customer service experience and currently going to school for marketing and/or social media in the evening. This is a part time position.
The hired candidate will have the following responsibilities:
*Assist the Manager in day-to-day operations of the store.
*Report directly to the Manager and owner about store operations.
*Work shifts as required by store owner/Manager during high-volume periods.
*Ring customers up using credit, debit and cash handling procedures.
*Operate standard Party store equipment, balloon inflator, bow machine if applicable
*Provide excellent customer service to all customers.
*Create new marketing plans targeting specific demographics.
*Open & Close store according to store policies.
The Ideal candidate will have the following traits:
-Punctuality
-Honesty
-Excellent Communication skills
-Attention to detail
-Outgoing, positive attitude
-Well-groomed appearance
-Willingness to succeed
Candidates with the following traits will definitely be considered:
Previous Balloon or Party Store experience.
Previous Retail Experience
Previous Outside Sales/Marketing experience
Bilingual , Spanish/English
This is an excellent position for a student attending classes at night. Training is provided with a 30 day probationary period. Must have the legal right to work in the United States, a background check will be conducted before final hiring. Office pace in a brand new store, in a comfortable work environment dealing with the public.
Post Your Email Notices, Press Releases, Event Fliers, and Photos
The FREE email packed with local news
The FREE email packed with local news
The FREE email packed with local news
Sign Up