New Laws that Took Effect Tuesday Address Mental Health, License Plates, Solar Panels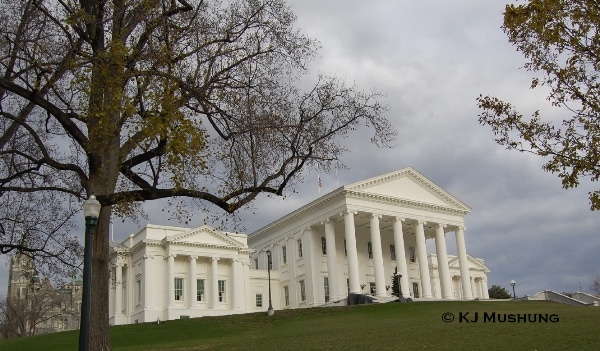 Can you feel it in the air? Things have changes as several new laws went into effect in Virginia on Tuesday.
There have been new laws passed on everything from amateur radio license plates to funding for funding for the mentally ill.
All of the changes are outlined in documents produced by the state.
Hybrid tax repealed
One of the more noteable laws that took affect for our area is repealing the $64 annual license tax levied on drivers of hybrid cars:
HB 975/SB 127. Annual license tax on hybrid electric motor vehicles. The law repeals the $64 annual  license tax levied on hybrid electric motor vehicles. A person who prepaid the tax for a hybrid electric  motor vehicle for any registration year beginning on or after July 1, 2014, may apply for a refund from  the Department of Motor Vehicles for the amount of the tax paid.
Currently, some hybrid vehicles are able to use the High Occupancy Vehicle (HOV) lanes on Interstate 95 from Dumfries to the Pentagon without having to have three or more occupants inside during peak rush-hour times.
This, however, will change when newly converted HOV lanes become toll lanes in early 2015.Then, all vehicles must have a EZ-Pass transponder to enter the lanes. Single drivers will be charged a toll and drivers with three or more occupants inside their vehicle will be able to use the lanes free.
Mental health
There's also a new law that mandates state-funded mental health facilities cannot turndown someone whose mental state has prompted the need for a temporary detention order. The law comes after Virginia State Senator Creigh Deeds was attacked by his son last year. His son, who killed himself following the attack on his father, was denied a bed at a mental health facility prior to the attack.
HB 293/478/1172/1232 and SB 260. Determining facility of temporary detention. The law provides that an individual for whom a  temporary detention order is issued shall be detained in a state facility unless the state facility or an  employee or designee of the community services board is able to identify an alternative facility that is  able and willing to provide temporary detention.
The law also establishes a procedure for transferring custody of a person who is the subject of a temporary detention order from one facility to another  facility. Under no circumstances shall a state facility fail or refuse to admit an individual who meets the  criteria for temporary detention unless an alternative facility has agreed to accept the individual.
The state facility and the local community services board may continue to look for an alternative facility for  an additional four hours. The provisions of this law allowing for this additional four-hour period expire  on June 30, 2018.
Solar panels and home owners associations 
Another new law gives more power to those who want to install solar panels on their homes:
SB 222. Solar panels in community associations. The law clarifies a community association's  authority to prohibit or restrict the installation of solar power devices. The law bars a community  association from prohibiting a property owner from installing a solar energy collection device on the owner's property unless the community association's recorded declaration establishes such a  prohibition.
And, you don't have to have antennas large enough to contact moon attached to your car to sport amateur radio license plates.
Amature radio operators 
HB 608. Special license plates for amateur radio operators. The law eliminates the requirement that  vehicles must have radio transmitting and receiving equipment permanently installed in order to be  eligible for special license plates for amateur radio operators. 
Post Your Email Notices, Press Releases, Event Fliers, and Photos
Subscribe to the weekday Breakfast Links email FREE!
Get
updates straight to your inbox.