Mallory, Quinn Appointed New Roles at Stafford Schools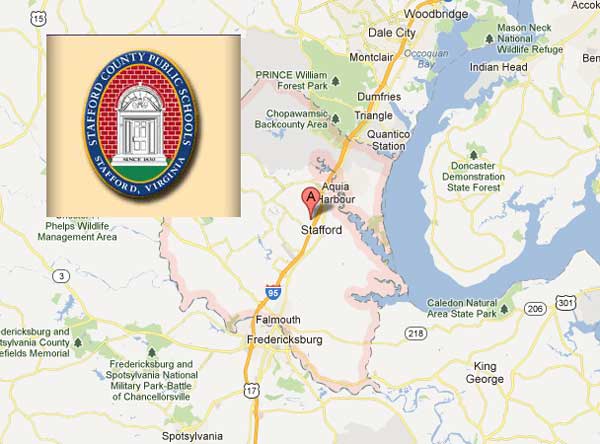 STAFFORD, Va. — At their meeting on Tuesday, June 24, 2014, the Stafford County School Board approved the appointment of Cessy Mallory as the assistant principal in charge of athletics and activities at Stafford High School.  She began her career as a professional educator in 2002 teaching special education classes in Prince William County.
She is currently a health and physical education teacher and department chair at Mountain View High School.  Ms. Mallory has been with Stafford County Schools for nine years and in addition to her current duties as department chair, she has served as a principal intern and managed responsibilities for attendance, in school suspension, expanded recognition opportunities for students and has served as an interim activities director.
Ms. Mallory holds a bachelor's of science degree in sociology and pre-law from Longwood University.  She also earned a master's of science degree in physical education from Pittsburg State University and a master's of education in educational leadership from Virginia Commonwealth University.
Also during this meeting, the School Board approved the appointment of Dr. Christopher Quinn to the position of Director of Instructional Services.  Dr. Quinn has been a part of the Stafford Schools community since 2005 and will maintain his role as a major contributor to the school division's instructional leadership.
"We appreciate Dr. Quinn's great knowledge of learning strategies and will rely on his considerable talents and experience as we continue to move the school division forward to even greater success in the area of instructional services," stated Superintendent Bruce Benson.
Dr. Quinn earned his bachelor of arts degree in history and master's degree in secondary education from Augusta State University in Georgia.  He is a proud graduate of the State University of New York at Buffalo where he earned a Ph.D. in educational leadership.
Post Your Email Notices, Press Releases, Event Fliers, and Photos
The FREE email packed with local news
The FREE email packed with local news
The FREE email packed with local news
Sign Up