VRE Offering Rides to D.C.'s July 4 Fireworks Show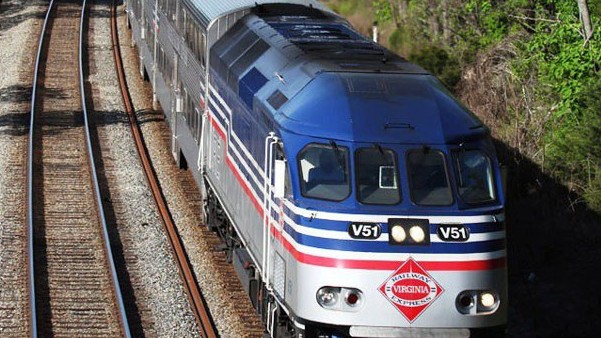 WOODBRIDGE, Va. — It's been 10 years since a Virginia Railway Express train rolled on the 4th of July.
This year, VRE trains will once again bring passengers from Virginia to Washington's Union Station so they can attend the National Mall Independence Day Celebration, which offers the area's most spectacular fireworks show, or A Capitol Fourth concert to be held on the west lawn of the U.S. Capitol.
"We hadn't done it in 10 years so we said 'let's give it a try again,'" said VRE spokesman Bryan Jungwirth.
Two "Firecracker Special" trains will run this Independence Day – one on the Fredericksburg line and the Manassas line, leaving the Leeland Road station in Stafford County at 3:45 p.m., and the Manassas Park station at 4:45 p.m., respectively.
The Fredericksburg line train will serve several stations along the line to include Leland Road, Brooke, Quantico, Woodbridge, and Lorton, and the Manassas line train will serve the Manassas Park, Burke Centre, and Backlick Road stations.
Both trains will drop off passengers at Union Station – the Fredericksburg train at 5:34 p.m. and the Manassas train at 5:58 p.m. It's a about a 20 minute walk from Union Station to the National Mall where the Independence Day festivities are held.
Fireworks begin at 9:10 p.m. and last for a full 17 minutes. They're launched from the base of the Reflecting Pool between the Lincoln and World War II memorials and the Washington Monument.
After the show, VRE passengers will need to head back to Union Station to catch their trains. The Fredericksburg train leaves at 10:45 p.m. and the Manassas train at 11 o'clock.
There's a total of 1,000 tickets on sale for each train. Each round-trip ticket cost $10 and can be purchased online.
A total of 392 tickets for the Fredericksburg train and 142 tickets on the Manassas train had been purchased as of Thursday afternoon. The trains will still run as scheduled even if the tickets do not sell out.
"We might run less cars on the trains if the tickets don't sell out but the trains will run," said Jungwirth.
The Firecracker Special is one of three special events VRE will operate trains for this year. The railroad ran a special train at the Manassas Heritage Railroad Festival earlier this month, and it'll run another special train for Clifton Day in October.
VRE hopes that some people who normally cannot ride the train to work are able to take a ride on the Firecracker Special.
Post Your Email Notices, Press Releases, Event Fliers, and Photos
Subscribe to the weekday Breakfast Links email FREE!
Get
updates straight to your inbox.