Runion Tied to Sex Crimes That Took Place in the 1970s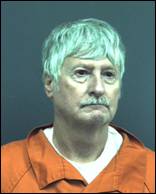 Updated Wednesday, June 11
Police provide us the ages of the victims at the time of the alleged assaults. Here's a statement from Manassas police:
The victims were two males, ages 8 and 10, at the time the assaults took place.  In the interest of the victims, potential victims, and the ongoing nature of the investigation, we have decided not to release any additional information about this case at the present time.
MANASSAS, Va. — A man in Florida is under arrest and charged with sex crimes police say he committed in Manassas in the 1970s.
Investigators say they began looking into the suspect in 1997. Two juveniles became the victims of sex crimes between 1975 and 1977, according to Manassas police. Investigators did not provide details on the crimes out of fears it could complicate an ongoing investigation.
Lawrence E. Runion, 64, of Acadia, Fla. is charged with two counts of aggravated sexual battery, two counts of forcible sodomy, and two counts of taking indecent liberties with a child, said Manassas police spokeswoman Adrienne Helms.
Investigators in Manassas identified Runion as a suspect in the case in 2009, and he was already serving time inside a Florida jail. When he was released this year, Runion was extradited from Florida to Virginia where he was served arrest warrants, said Helms.
He was held without bond.
Post Your Email Notices, Press Releases, Event Fliers, and Photos
Subscribe to the weekday Breakfast Links email FREE!
Get
updates straight to your inbox.