Call to Action: Speak Spanish for the Salvation Army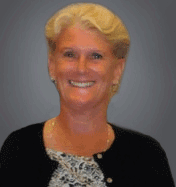 · Good morning  – Transitional Housing BARN needs volunteers this Saturday June 14th to help with their monthly yard sale. This is a super fun event and volunteers are needed from 6:30am-12:30pm so there's plenty of time to hit the pool afterward. They are also have a critical need for NEW bedding for twin beds for moms, girls and boys as well as bathroom towels, shower curtains and bath rugs. There are tons going on at this beautiful facility and campus. Please call Tammy at (703) 369-1325 for all the specifics.
· Hey teens age 16yrs. And older – SERVE in Manassas has the perfect way to start your summer volunteering. They have an urgent need for help with inventory at the Thrift Store on June 24th from 8am-noon and at the food pantry on June 26th & 27th from 9am-1pm or 1pm-5pm. It's the end of their fiscal year so this is a very important task at hand. Please email Jan at: jhawkins@nvfs.org for more info.
· The Adult Healthcare facility in Woodbridge at the Ferlazzo Building needs volunteers to cover the front desk. Hours are just 10am-3pm and duties include answering phones and greeting participants. This wonderful program gives older fragile individuals a chance to enjoy others and do fun things. Please call Melodee at (703) 792-4583 for more info.
· The Restorative Justice program in Manassas needs a bi-lingual Spanish speaker to help with the teens coming into the program. It's a super way to practice your skills and help a kid. Please call James at (703) 792-4073 for more info.
· Brain Injury Services is looking for PALS volunteers to participate in a one to one friendship with a survivor of brain injury. They have a gentleman in Prince William who would love someone to help with his model trains. They also have a lady in Manassas who attends yoga class at the Freedom Center and would love a partner to accompany her. Please contact Michelle at mthyen@braininjurysvcs.org. For more info.
· Literacy Volunteers of America continue to need volunteers help their clients improve their literacy skills. The next training begins July 12th. It's the perfect way to make your summer special by helping another adult improve their life skills. Please call (703) 670-5702 to learn more or visit their website at: lvapw.org.
· BEACON Adult Literacy needs volunteers to work with ESL adult learners. No prior experience is needed as you will be given all the tools needed to make a successful partnership with your student. The next training is August 23rd. Please call Caroline at (703) 368-7491 to learn more.
· The Salvation Army also needs a Spanish speaker to help with gathering information from needy families seeking assistance at their Woodbridge office. They would love this volunteer 1-2 days a week either in the morning or afternoon. This is a busy office offering great services to the community and a wonderful way for anyone interested in social services to gather great experience. Please call Emily at (202) 756-3906 to learn more.
· If you are looking for other opportunities, please don't forget to call my wonderful team at Volunteer Prince William. Coleen can help you with the Retired and Senior Volunteer (RSVP) opportunities at (703) 369-5292 ext. 207, Shelley can help with any individual or group project and send you weekly updates if you'd like. Shelley is at (703) 369-5292 ext. 201, and Bonnie can help you with opportunities available in Disaster Preparedness at (703) 369-5292 ext. 202. Please visit our newly re-vamped website at www.volunteerprincewilliam.org. Thanks so much for all you do in our community.
Post Your Email Notices, Press Releases, Event Fliers, and Photos
Subscribe to the weekday Breakfast Links email FREE!
Get
updates straight to your inbox.