Moser: Why are These People Still Living in Woods with Tarps & Tents?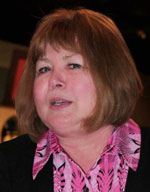 I recently volunteered with my Lions Club at the winter shelter in Woodbridge. The shelter, located on Potomac Mills Road, is open to homeless men and women for overnight use from November 1 through March 31.
We were at the shelter in May for a Meet and Greet. Our Lions Club brought a Sight and Hearing van and we performed vision and hearing screening for any homeless people who wanted that service.
There was an entire contingent of agencies represented at the meet and greet. Several churches were there to offer their assistance. Prince William County Social Services and many not for profit groups were also in attendance.
I was very interested in one group, Veterans First who offers assistance to end homelessness for veterans who qualify. The most impressive words from that group were, "We are fully funded." I am familiar with a lot of not for profit groups. You never hear those words!
The criteria to qualify for their Friendship Place program is simple.
1. Have you served in the military?
2. Do you have a discharge that is anything other than "dishonorable"?
3. Are you homeless or at risk of homelessness?
There were people at the meet and greet to assist with job placement, mental health issues, and drug and/or alcohol abuse. Our first client got to the head of the line because he had to get out early to be at his AA meeting. Most of the clients were orderly, polite and grateful for our services.
There were only three that bore watching; two of them were challenging and combative, one was under the influence of alcohol.  I imagine anytime you gather a crowd of twenty people, you'll find about the same ratio of personality or dependency traits.
One fellow had a clever sense of humor and said, "I don't think I need glasses, but they might make me look good. More hipster."
So, with all these groups and agencies, churches and organizations willing to help, why are these people still living in the woods with tarps and tents for shelter? Every city, town, county and community has a homeless population. Why can't we find solutions? Well, actually we can find solutions, but it takes a big effort by a lot of people for a sustained period of time.
I've seen task forces come and go. Local papers do a feature and the citizens are outraged that homeless people live in the woods. Suddenly people want to help and groups like Woodbridge Homeless Outreach  are formed, providing food and other necessities to the encampments.
The most promising, evolving movement I've seen is the Tiny Village or Tiny House concept. I have no doubt we could build tiny houses for the approximate 500 homeless in Prince William County. I don't know where there is land to be donated for such projects. I'm uncertain how to maintain and sustain those homes. I would also want some commitment on the part of the folks we shelter in a Tiny Village.
Please take a few minutes to read about a Tiny Village. Watch this video and then let me know what you think might work.
Post Your Email Notices, Press Releases, Event Fliers, and Photos
The FREE email packed with local news
The FREE email packed with local news
The FREE email packed with local news
Sign Up