Call to Action: Wanna be a Roadie?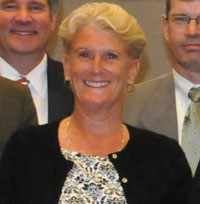 Good morning – Help feed hungry families by volunteering at the SERVE Food Pantry. Volunteers are needed to assemble food packages to needy families on weekdays 9am-noon or 1pm-4pm. This is a fun active job that helps our most vulnerable neighbors. Volunteers must be at least 16yrs old. Please email Jan at:jhawkins@nvfs.org to learn more.
Speaking of hungry families – the Haymarket Food Pantry needs your help as they are low on food supplies for needy families. Please consider picking up a few extras items when you shop for groceries this week. Especially needed at this time includes cereal, oatmeal, canned fish, soup, pasta, beans and rice, canned fruit, baby food and canned vegetables. You can drop off your donations on Monday and Friday mornings 10am-noon at the pantry located at: 14740 Washington Street in Haymarket.
The Shenandoah Sound Drum & Bugle Corps is looking for Band Rodies for the summer season. Duties include attending weekend events on most Saturday and Sunday, unloading the musical instruments and helping set up lunch/snacks as needed. Please call Fern at (703) 910-6509 or via email at:fern.ferrer@shenandoahsound.org to learn more.
Merrimac Farm needs volunteers for their next workday on Saturday May 24th at 10am. Gather your shovel, tools and gloves to help plant and mulch the garden. Please call Karen at (703) 490-5200 for more info.
Don't miss the next community shredding event on Saturday May 10 sponsored by Prince William County. You can drop off your personal documents at either the County Landfill or the Balls Ford facility. Please visit: pwcgov.org/trashandrecycling for more info.
Adult volunteers are needed at the next Fall Risk Prevention Screening on Saturday May 17th in Gainesville from 10am-3pm. Health professionals, nurses and non-health professionals are needed to help with the vision and hearing equipment. Please call Melody at (571) 575-4194 for all the specifics.
Please join The Alzheimer's Association's awareness days every Monday in May at Not your Average Joe's restaurant in Woodbridge. It's a great way to enjoy dinner out and 15% of the total meal purchase will go to the association's great work in the community. Please call Sonya at (703) 766-9025 to learn more.
Area Agency on Aging needs volunteers to cover the front desk at their Adult day Healthcare program in Woodbridge. Hours are Monday-Friday from 10am-3pm. Tasks include answering phones and greeting participants. Please call Melodee at (703) 792-4583 to learn more.
BEACON Adult Literacy needs volunteers to work with ESL adult learners. No prior experience is needed as you will be given all the tools needed to make a successful partnership with your student. Please call Caroline at (703) 368-7491 to learn more.
Literacy Volunteers of Prince William are looking for volunteer tutors to work with adults. The next training is May 17th. Please visit: lvapw.org for more info. Also, please mark your calendars for Wednesday June 4th to join them at the Annual Taste of Prince William at the VFW Hall in Dale City. It promises to be a wonderful evening for a wonderful agency.
Please don't forget that Hurricane season is right around the corner so mark your calendars for our annual Hurricane preparedness sales tax holiday – May 25th-31st. It's a great time to stock up on chainsaws, ice packs, batteries, light sources, first aid kits, radios, tarps and fire extinguishers to name just a few. I will have more to come so mark your calendars!
If you are looking for other opportunities, please don't forget to call my wonderful team at Volunteer Prince William. Coleen can help you with the Retired and Senior Volunteer (RSVP) opportunities at (703) 369-5292 ext. 207, Shelley can help with any individual or group project and send you weekly updates if you'd like. Shelley is at (703) 369-5292 ext. 201, and Bonnie can help you with opportunities available in Disaster Preparedness at (703) 369-5292 ext. 202. Please visit our newly re-vamped website atwww.volunteerprincewilliam.org. Thanks so much for all you do in our community.
Post Your Email Notices, Press Releases, Event Fliers, and Photos
Subscribe to the weekday Breakfast Links email FREE!
Get
updates straight to your inbox.