JTC's John Jewell Reads ePoto Every Day (Promoted)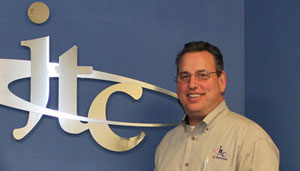 Many people in our area are making ePoto a part of their day, every day.
John Jewell is the CEO of JTC, Inc., a technology solutions firm based in Manassas.
A busy professional, entrepreneur, and Historic Manassas Inc. Board Member, Jewell turns to ePoto to get the local news he needs to start the day.
"ePoto is my go to in the morning  to check our local news, traffic and weather. I get a quick recap of fresh news that has occurred in the last 24 hours and it quickly tells me what I need to know before I hit the road in the morning. It is part of my day."
Thanks, John. We appreciate the kind words about ePoto. For those who are just getting to know us, ePoto is our daily, free email newsletter that's distributed nearly 1,000 people.
You can sign up for ePoto by clicking here. You can also share your ePoto story with us to be featured right here on PotomacLocal.com.
Post Your Email Notices, Press Releases, Event Fliers, and Photos
Subscribe to the weekday Breakfast Links email FREE!
Get
updates straight to your inbox.